Inspiration is Susan Rodriguez's favorite word.
Inspiration is also what struck her while working for a big-name branding agency in Bogotá, Colombia. She loved her work as a manager, guiding the strategic vision to bring marketing services to clients throughout the country looking to grow businesses and increase profits.
The only problem? The big agencies Rodriguez spent her career working for only took clients with big budgets — at least $4,000. Which got her thinking: Is there room in the market for a different approach?
"Many businesses were left out for not having this type of budget," says Rodriguez. "So, I decided to bet on creating a business model that would be effective for small to medium enterprises."
She took that inspiration and ran with it, launching her own small business that specializes in giving fellow small business owners the chance they need to grow by offering networking, social media, and marketing services, combined with financial planning to sustain that growth. Channeling her favorite word and her favorite industry, Rodriguez named her business Inspiramark — short for inspiration marketing.
"I am convinced that implementing comprehensive marketing strategies will allow any brand to increase its positioning," she says.
Rodriguez believes in dreams, working to make them come true for herself and her clients. Using a simple DreamHost shared hosting plan, Inspiramark meets its revenue goals quarter after quarter, employs six people, and positions new Bogotá brands for real, long-term growth.
You've got to admit — that's pretty inspiring.
Growing and Sustaining Dreams
Rodriguez grew up in Bogotá, Colombia's capital, in a family that always valued education.
"Fortunately, I was able to graduate from college and I've had different learning opportunities thanks to my parents who have supported me throughout all this time," she says. "They've been a great support" throughout her career, as has her husband, Jair Pineda, who works with Rodriguez as Inspiramark's CFO.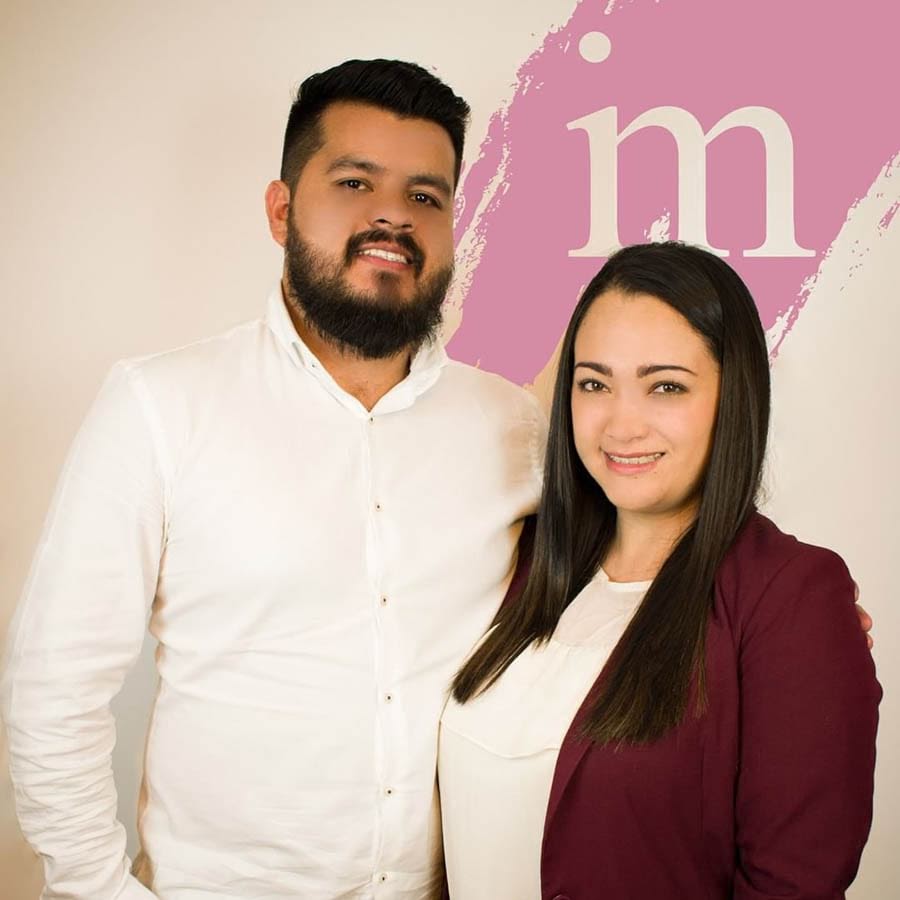 In August 2018, Rodriguez made the leap from agency marketing work to owning her own business.
"Our mission is to inspire brands that dare to believe growth is possible," she says, "and make those dreams come true."
Drawing on her education and background, Rodriguez built Inspiramark to provide marketing strategies to increase brand exposure. She believed strongly that, no matter a business's budget, entrepreneurs deserved a fair shot — and that depended on how well they attracted new customers through smart marketing. Soon it became clear to Rodriguez that, along with marketing and PR, the scrappy small-business owners she worked with could also benefit from help with their finances.
"We noticed that high impact entrepreneurs have big financial problems that we had the chance to tackle," she says. Growth and profitability are the main outcomes she offers her clients, and adding on financial planning services, Rodriguez says, makes sure that these new brands can be sustainable over time.
"Our main focus is marketing strategies based on the clients' financial plans," she says. "Therefore, we always ensure that implemented strategies are profitable and sustainable." Along with financial advice, Inpiramark offers communication and sales training.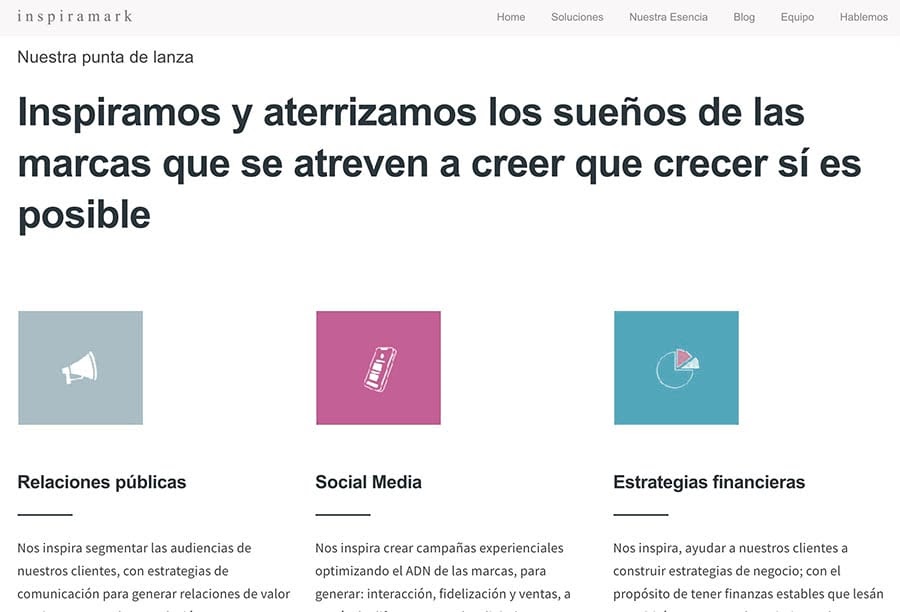 In Rodriguez's work with her clients, brand exposure and long-term sustainability is the goal. Inspiramark's specialty is working with entrepreneurs and small/midsize businesses — "those are decisive, have a clear vision of their business and want to grow," Rodriguez says. "They are aware that investing in marketing allows them to be ahead of the curve to get more recognition and that good financial management will push them to increase their sales and be sustainable."
Related: 12 Marketing Strategies to Promote Your Local Business
Going Viral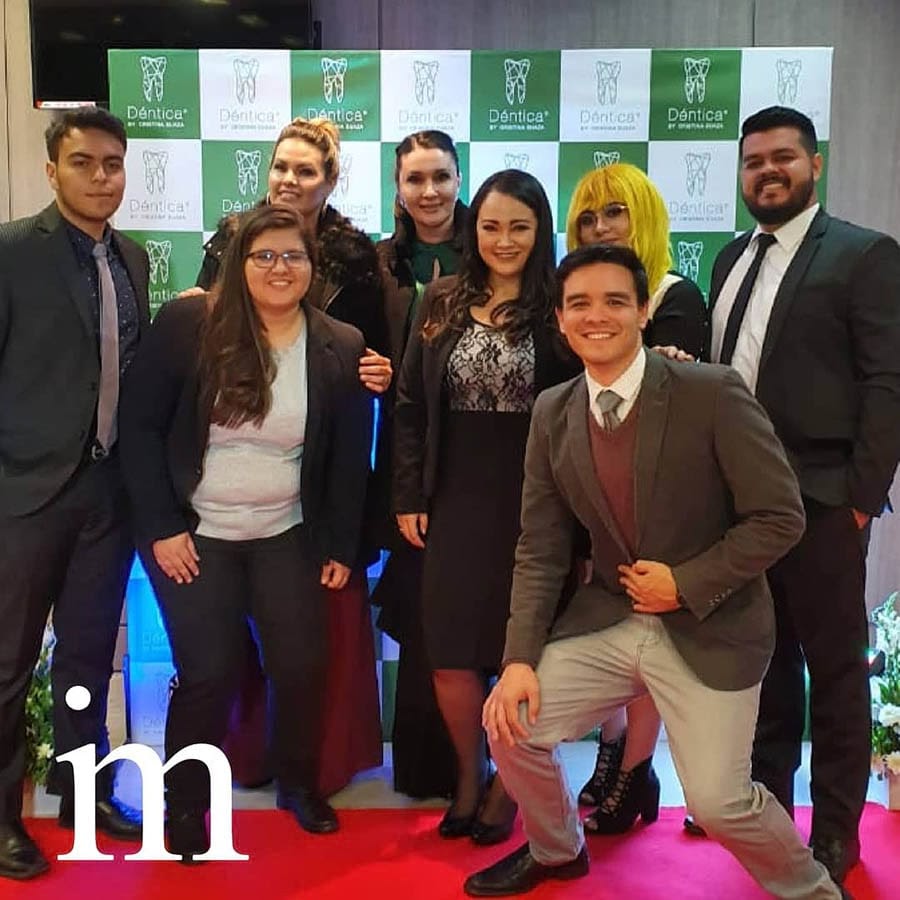 For Rodriquez, creating the perfect marketing plan is everything.
"Marketing wise, what I am most passionate about is having the opportunity to create, to think of different strategies to reach our client's targeted audience," she says.
Rodriquez was surprised to find plenty of work for Inspiramark creating marketing strategies in the music business — definitely not a straightforward industry, she says.
"Working in the music industry has been one of the most spectacular challenges," she says. "Within this industry you have to be disruptive, non-traditional."
Take, for example, one of her current clients — a record label called M Records. She's focused the marketing strategy around pushing artists' new releases, primarily through social media and navigating relationships with distributors. Along with creating press kits and unconventional graphics, Rodriquez has seen promotional TikTok videos for the label's artists go viral, and she's helped them connect with Spotify and Deezer Latin America. Another helpful strategy, she says, is launching teaser campaigns on social media and interacting directly with fans through private chats.
It's all in the name of increasing brand exposure and telling the business's story in a way that connects with audiences emotionally.
"The best marketing strategies are the ones that build loyalty and connect to the audience's heart," she says. "They help their potential customers recognize them as a brand. When implementing Inbound Marketing strategies using content that tells stories, we generate more sales and it almost always happens that they are motivated by an emotional purchase."
Related: RetroSupply Co. Creates Vintage Tools for Modern Designers
Taking the Lead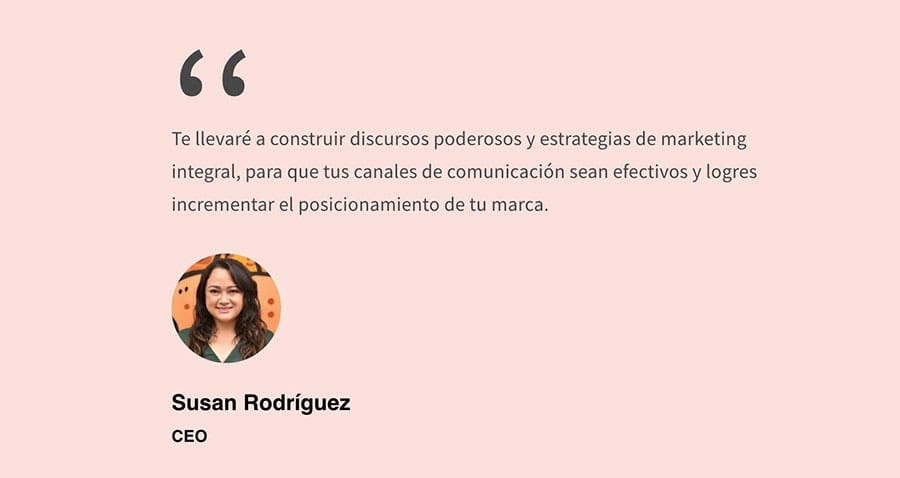 "I think inspiration should be implicit in all areas of life," says Rodriguez. "Especially when it comes to leading."
Inspiramark, she says, needs to take the lead for its clients by "being an example of what we offer," she says. She wants her business to provide inspiration and leadership for other small and midsize businesses, especially her clients. She's found this means that, in addition to investing time and resources heavily in those clients and their brands, she's got to do the same for Inspiramark.
"On different occasions Inspiramark became our last priority as a brand, and while we kept very well the social networks or the positioning of our clients, our brand was left behind and this cannot happen," she says. "Our brand needs to also be our priority."
Another lesson she's learned in running Inspiramark: Keep marketing. Even when her team is stretched meeting the needs of current clients, they've got to keep eyes on growth and the future — again, just like the brands they work with.
"Our work often consumes us," she says. "But we can never stop looking for businesses. We learned that we cannot trust that the clients we have now will be around forever. The business seeding process can often take three months. So we can't stop."
She's found three reliable ways to always keep potential clients in the pipeline. The first ( and most reliable) is referrals. "What's worked the most for me," says Rodriguez, "is customer referrals, or people I've met over the years reaching out to me and we start working together."
Connections made through LinkedIn bring in business too: "I currently have almost 9 thousand contacts and about 70% come from marketing or communications managers," she adds. Using these tools, combined with targeted Instagram marketing campaigns, Rodriguez has managed to keep herself very busy at Inspiramark.
Related: 17 Ways to Build a Massive Following on Instagram for Your Website
In fact, it's grown from just Rodriguez and her husband to employing a talented team that includes social media managers, writers, and a public relations specialist. Finding the right people to help, she says, has been a big part of her success in building and growing Inspiramark. Some of these employees, Rodriguez says, grew their skills right along with the business.
"A perfect combination of experience and good attitude is sometimes difficult to find," she says.
"So, we have chosen to train some people we see have great potential. It hasn't been easy, but we can now see wonderful results."
Making connections with people has been one of the most enjoyable parts of running her business, Rodriguez says. She's had the chance to network with journalists, social media influencers, unions, government workers, and more. She uses these networks to help her clients make important connections — and she just honestly likes knowing more people.
"I really enjoy socializing and meeting people, over the years you can build important alliances," she says.
Finding a Home Online
The most important tool for any business — especially one specializing in telling digital stories and building brands online — is their very own home on the internet. Inspiramark's website is simple and to the point, making it as clear as possible what they can offer to potential clients.
"I like that our website is easy to navigate and the information is concrete," says Rodriguez. "It still needs some improvement, but I think it is functional. My hope is that whomever visits the site fully understands the most crucial information about us — what we do and how we can help them."
Inspiramark.com puts these crucial details right at the top, with large text announcing what Inspiramark can do for small and mid-size businesses.
"This is a very simple website; it doesn't require much work," says Rodriguez. The credit for the simple functionality and maintenance, she adds, goes to her host. She chose to work with DreamHost when she started her business because she appreciated the simplicity and clarity in DreamHost's own branding.
"The provided hosting information seemed clear to me: DreamHost would be able to support what I was looking for in terms of accessibility and communication," she says.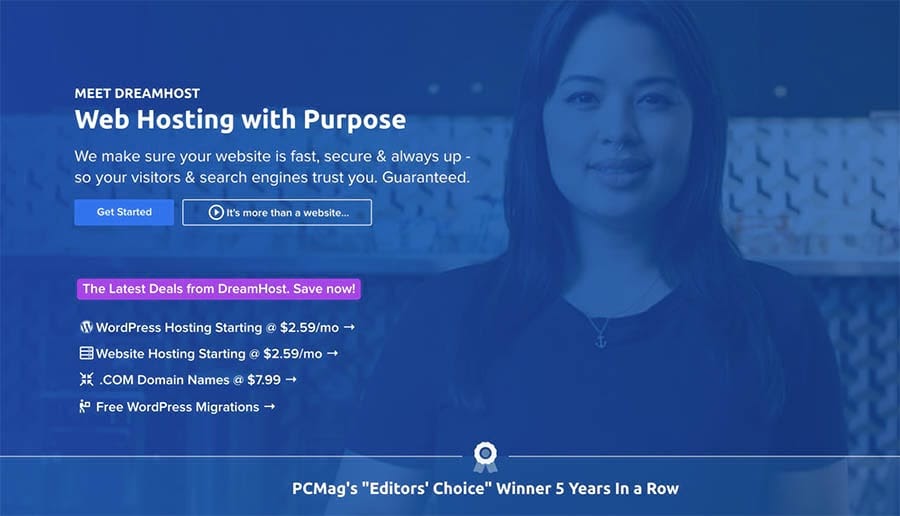 Her shared hosting plan and the WordPress website she built on it have been reliable since day one, leaving Rodriguez and her team free to focus on the work they love. "I've liked the fact that I haven't had any issues with my hosting," she says. "As of this moment, I only have a shared hosting plan, and that has been more than enough."

Shared Hosting
We Support Your Dream
Whatever your online goals, we'll be right there with you, making sure your site is fast, secure, and always up. Plans start at $2.59/mo.
Choose Your Plan
Following the Numbers
Rodriguez is a people person — necessary in her line of work — and she's a numbers person. When it comes to growing her own business, and advising her clients in growing theirs, she's all about the numbers.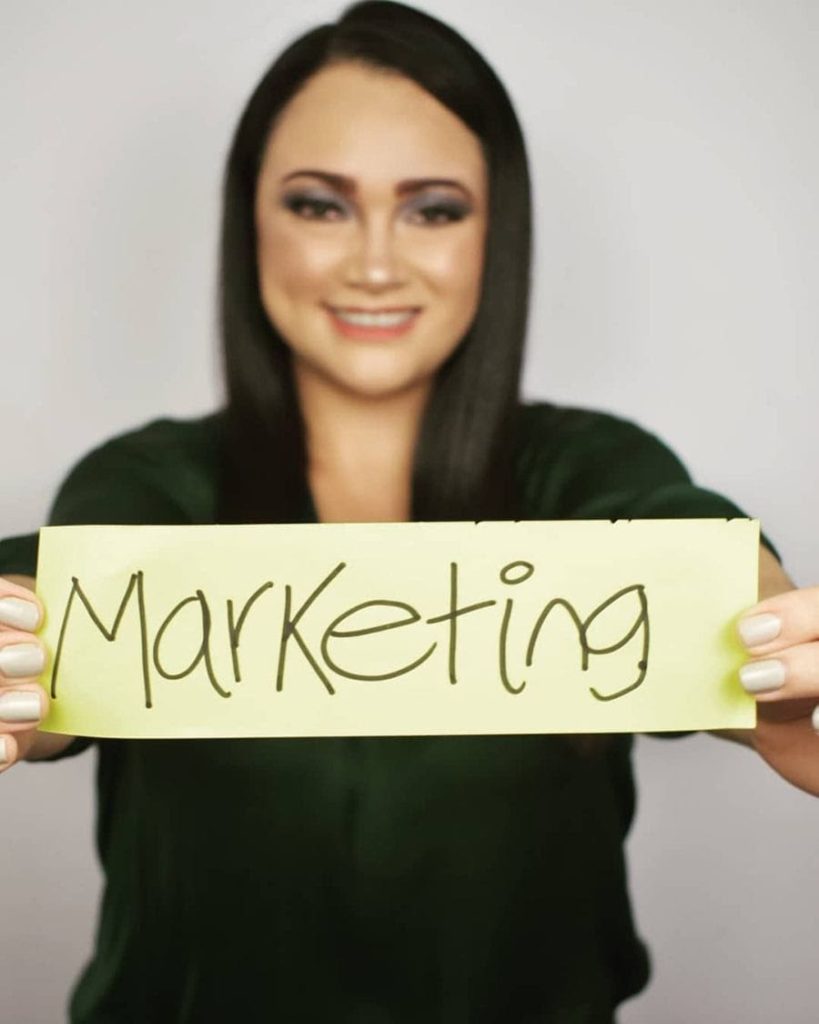 "It has always been clear to us that numbers are the basis for any decisions we make," she says."Every quarter we make projections of expenses and sales in order to set goals to reach. We almost always reach them."
Right now, she's working hard on reaching her current numbers-based goal: doubling Inspiramark's billing income by the third quarter this year. "This will allow us to grow our work team and hire more people that would help me with the operations," she says. As founder and CEO of Inspiramark, her focus is always on the future, looking for new clients to serve and new ways to serve them.
"The most common feedback we get from clients is that we have helped them change their business perspective," Rodriguez says. "We've shown them everything must be focused on profitability and sustainability." Many have thanked her for helping them write, stick to, and update a business plan.
She's got plenty to keep her busy at work — and doesn't really slow down at home either. With her husband and cousin she's developing a brand of pajamas that they plan to launch this summer.
Another place she keeps busy? The kitchen: "Something I love doing is cooking, it's satisfying. Being able to cook for someone I care for and appreciate is a delight and I'm constantly looking for new recipes I can try out."
For Rodriguez, there's no shortage of inspiration.