WordPress 6.3 Development Cycle Begins Soon, Calls for Volunteers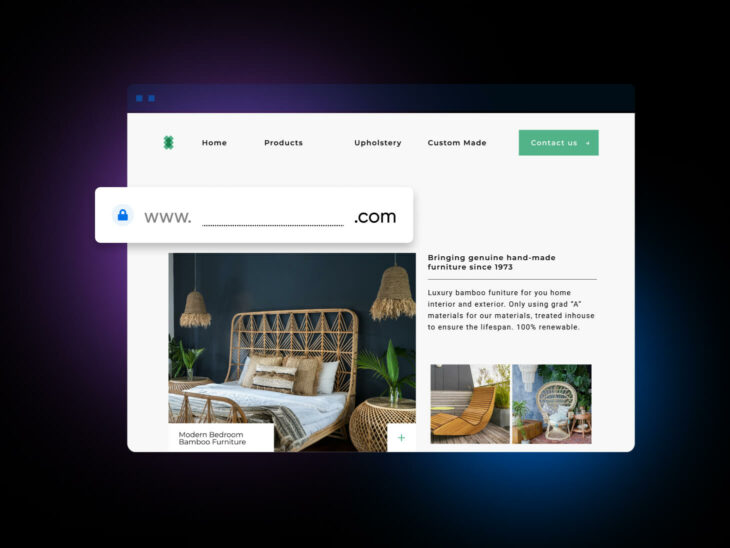 Key Focus Areas for WordPress 6.3 Unveiled
Buckle up, WordPress enthusiasts! Following the successful release of WordPress 6.2, the planning proposal for the upcoming WordPress 6.3 release is now live, and the development cycle is set to jump off on April 25, 2023, with a general release date of August 8, 2023. The proposal outlines several key areas of focus, including further full-site editing (FSE) refinements, performance improvements, and accessibility enhancements.
To achieve these goals, the WordPress community is actively seeking volunteers to contribute their skills to various teams. Developers, designers, testers, and content creators are all highly encouraged to participate.
Those interested in contributing to the development of WordPress 6.3 can visit the planning proposal and add a comment to volunteer for a team that aligns with their talents. This collaborative effort is key to making WordPress 6.3 a significant and memorable release.
A Busy Year
With WordPress 6.2 having been released on March 28, 2023, and WordPress 6.3 projected to be released on August 8, 2023, this year has already been shaping up to be a very busy one for the WordPress volunteer developers.
As reported in Make WordPress Core on April 14, 2023, the timeline for WordPress 6.3's release is taking into account two major flagship WordPress events scheduled to take place this year: WordCamp Europe in early June, and WordCamp US and the Community Summit in late August.
The developer teams hope to avoid having any major milestones like Beta 1 and RC1 conflict with the WordCamp gatherings, so they've proposed fitting the release process, from Beta 1 to the final WordPress 6.3 release, in a 10-week window between both WordCamps.
What's more, regarding the Gutenberg release cadence, WordPress 6.3 is expected to bring over changes in the block editor from the Gutenberg plugin up to version 16.1, for a total of 10 Gutenberg releases since the release of WordPress 6.2.
Teamwork
In the recent announcement at Make WordPress Core, openings were announced for volunteers to lead a number of development teams: Release Coordinator, Core Tech Lead, Editor Tech Lead, Core Triage Lead, Editor Triage Lead, Documentation Lead, Marketing & Communications Lead, Test Lead, Design Lead, and Performance Lead.
Proposed Schedule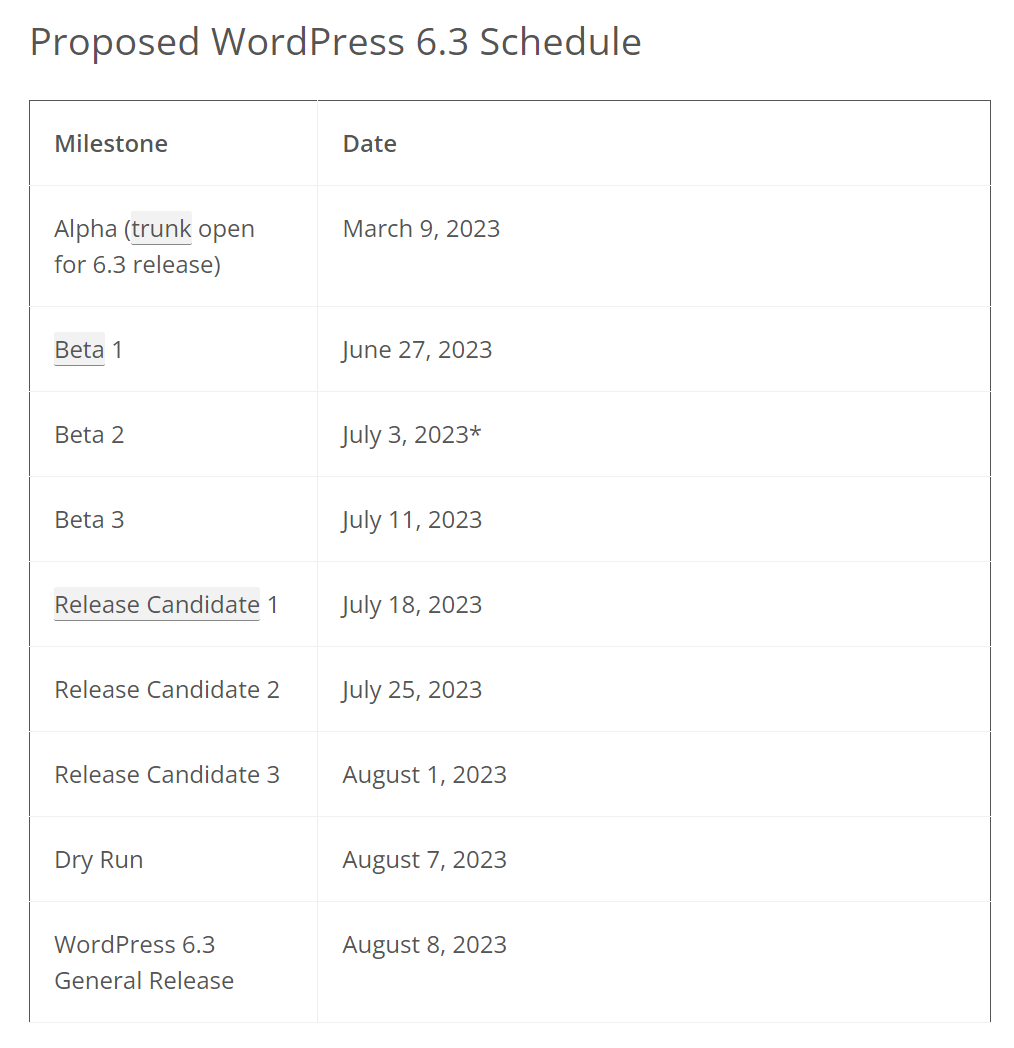 Looking Even Farther Out
Even though WordPress 6.3 is still a budding glimmer in volunteer developers' eyes at this point, the WordPress community is already thinking ahead to the release of WordPress 6.4 and a return to a historic point in the history of WordPress.
Version 6.4's development will be led entirely by a team of women and nonbinary creators, which harkens back to the WordPress 5.6 release, "Simone." The release squad will be open to anyone who identifies as a woman, nonbinary, or gender-expansive, but, of course, in keeping with the WordPress collaborative spirit, all contributions from anyone, regardless of how they identify themselves, will be welcomed.
Stay Tuned for More
The planning proposal for WordPress 6.3 sets the stage for an exciting development cycle, with key focus areas such as full-site editing, performance improvements, and accessibility enhancements. As the WordPress community calls for volunteers to contribute to this highly anticipated release, stay tuned for further updates and news on the platform's ongoing development.