Talk about the American dream: Sofia Kaman Fine Jewels started from Sofia Kaman's one-bedroom apartment and now has a Los Angeles store and a website that caters to customers around the globe.
Initially, Sofia started making jewelry simply for fun. In 2001, she had just married her husband, Geoff Kaman, who encouraged Sofia to launch her own business.
"I had been furiously designing jewelry as a hobby," Sofia recalls. "He pushed me and said you should do this. My passion went from a hobby to working in a jewelry store to working on my own collection. We started the business from a wholesale line and grew it over the last 19 years and turned it into a retail store. Our website was always a part of it and grew with us organically over the years."
Though their web business has become a dominant avenue for Sofia Kaman Fine Jewels, their creative home is their building in Santa Monica. It houses their showroom, office, design space, and even their marketing and photoshoots are done there. In addition to showing their own collection, they also showcase antique and vintage jewelry. Everything is designed by Sofia and locally produced in Los Angeles by their team of artisans. Having the line made locally is a key part of its sustainability mission.
Going Green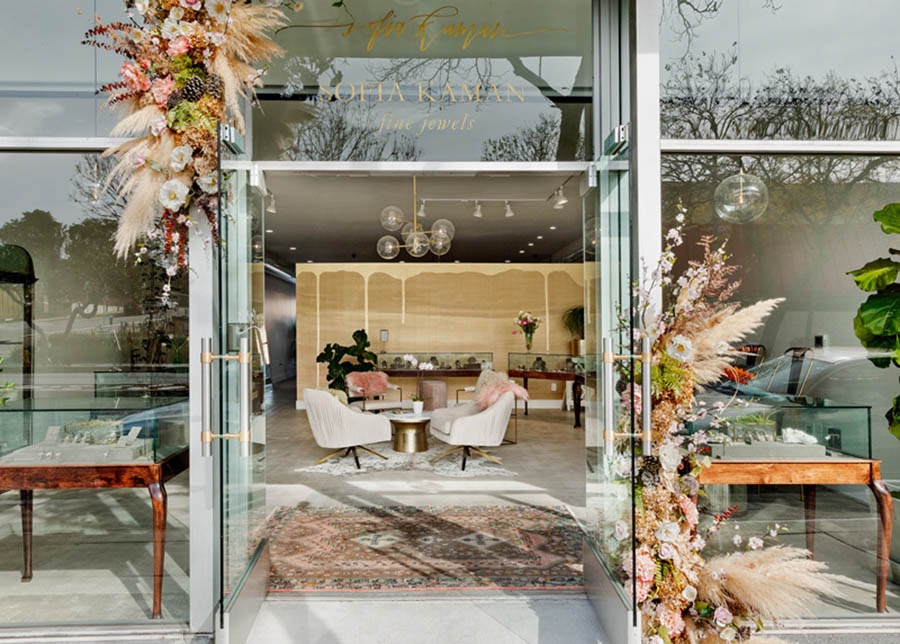 A cornerstone of Sofia Kaman Fine Jewels is their commitment to using sustainable materials.
"It's definitely been a passion of mine since the beginning to figure out ways to be more and more sustainable," Sofia says. "In this day and age, it's not a question of can you be sustainable, but how can you be — what are the ways and how much. There is mining involved in the jewelry business, so it has a big impact on the earth. Loving and respecting nature — that's so much of an inspiration for the designs and the motif — and being sustainable goes hand in hand."
They offer a range of green opportunities for clients, from lab-grown diamonds to small scale mined gemstones to antique diamonds repurposed into new pieces. Being more green is their ongoing goal, which is why they are on the hunt for more eco-friendly packaging. They use recycled gold whenever casting their own work, and they're also looking into gold that has been ethically mined.
"Fair mining impacts economics and communities," Geoff says. "Those people live a hard life and don't get much back. It's difficult because we're a half a world away from them, but we figure out how to give back to them. We're looking for an ongoing process to find new ways to make our jewelry sustainable. Sustainability and luxury don't really go hand in hand. That's the combination we are trying to define."
Sofia Kaman Fine Jewels showcases jewelry beyond the pieces made in their studio. "Geoff and I travel and source from all over the world," Sofia says. "Our focus is on wedding and engagement, with vintage pieces too. We have a little bit of everything. One of the terms I use to describe our aesthetic is "bohemian elegant." It's very inspired by nature and has a bit of a vintage influence. My passions always come through in my own designs. Our own collection is antique and modern combined — it's very textural."
Rock Solid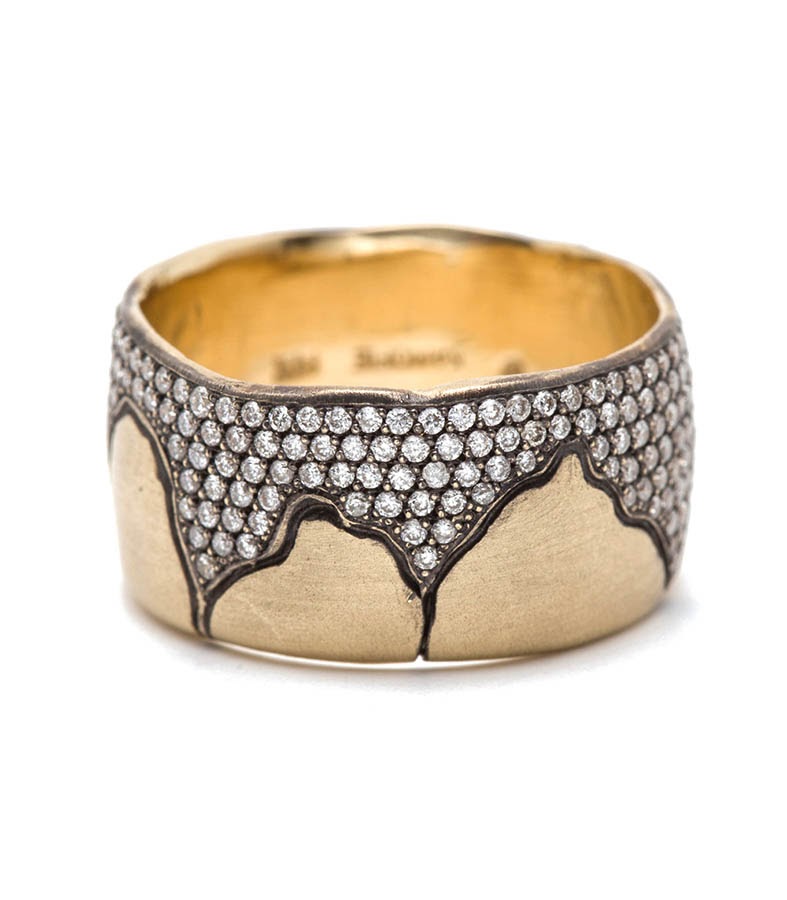 Sofia truly knows her way around the stones she works with. "She is really well versed in this because she went to the Gemological Institute of America and graduated as a gemologist — she's not just a designer," Geoff says. "It's more than just being able to say it's a recycled stone. She can give all the details on how it is that."
Though she has professional training as a gemologist, Sofia is mostly self-taught as a jeweler. While she was a college undergrad, she took a wax carving jewelry making class and still employs that method, sculpting all of her models in wax.
Tech Whiz
Sofia was working as an elementary school teacher when she first met Geoff, who is now the Technical Director for Sofia Kaman Fine Jewels. It turned out their skill sets perfectly complemented one another's, making it ideal for them to start the business together.
"I've had a long road," Geoff says. "I was in the Marine Corps right after high school and served in Desert Storm. I did some traveling after that and ended up in California." The self-taught software engineer has taught a software class at Santa Monica College and worked in Apple's advertising during the company's most substantial growth period, engineering their online presence. During that time, he also created websites for Sofia Kaman Fine Jewels.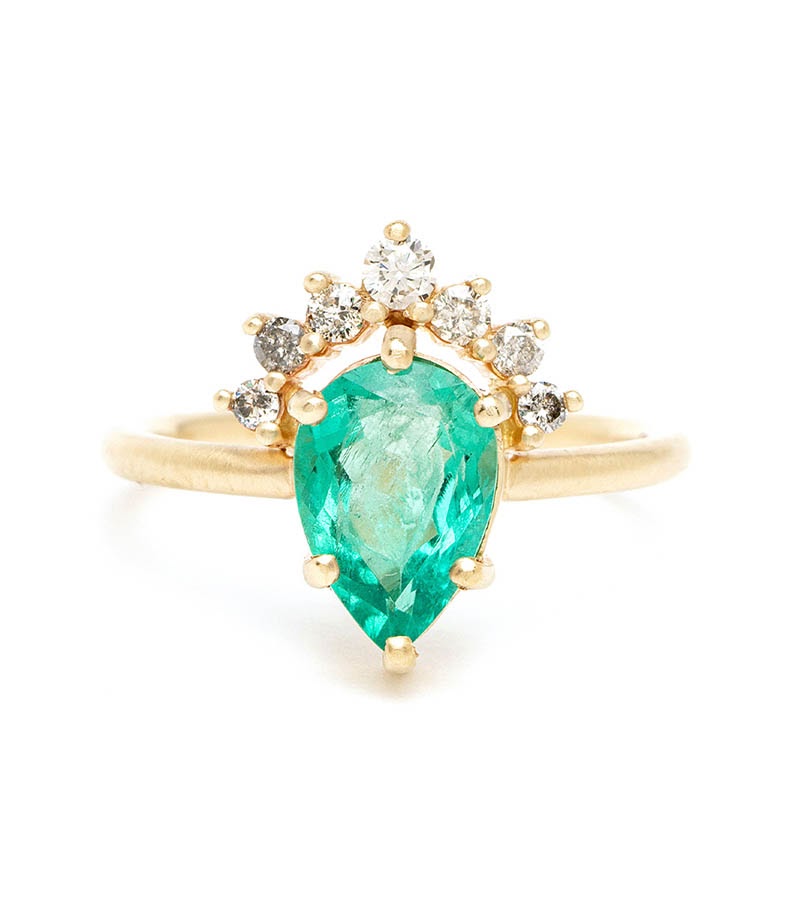 While Geoff was working at Apple, he had used a web hosting company he was unhappy with because it was overpriced and didn't have a lot of options for users. A co-worker recommended DreamHost, and he's stuck with it ever since 2005.
"Everything about it I love," Geoff says. "The support I get is unmatched by any other service I've ever used, and there have been quite a few. Their support team is knowledgeable, quick to act, and they're all polite. Whenever you get on that chat queue, my issue is resolved. For all the years we've been using DreamHost, we've probably been down maybe an hour total, and those are from upgrades — they're super reliable."
Another reason Geoff is a dedicated DreamHost customer is that he appreciates the scalability. "Any time we need to make our database bigger or use more memory, we are set," he says. "I started off with a shared server and moved to a private server. I can use a sliding scale to match my needs."

Dedicated Hosting
Get DreamHost's Most Powerful Hosting
Our dedicated hosting plans are the ideal solution for high-traffic sites that require fast speeds and consistent uptime.
Choose Your Plan
Back in 2005, they started off using Flash on DreamHost for their website. After that was closed down, they moved to a WordPress site hosted on DreamHost, but it wasn't scalable for the amount of activity they needed, so they moved on to Zen Cart to boost their e-commerce capabilities. One of Geoff's areas of expertise is SEO, so he's turned their site into what he calls an "SEO monster."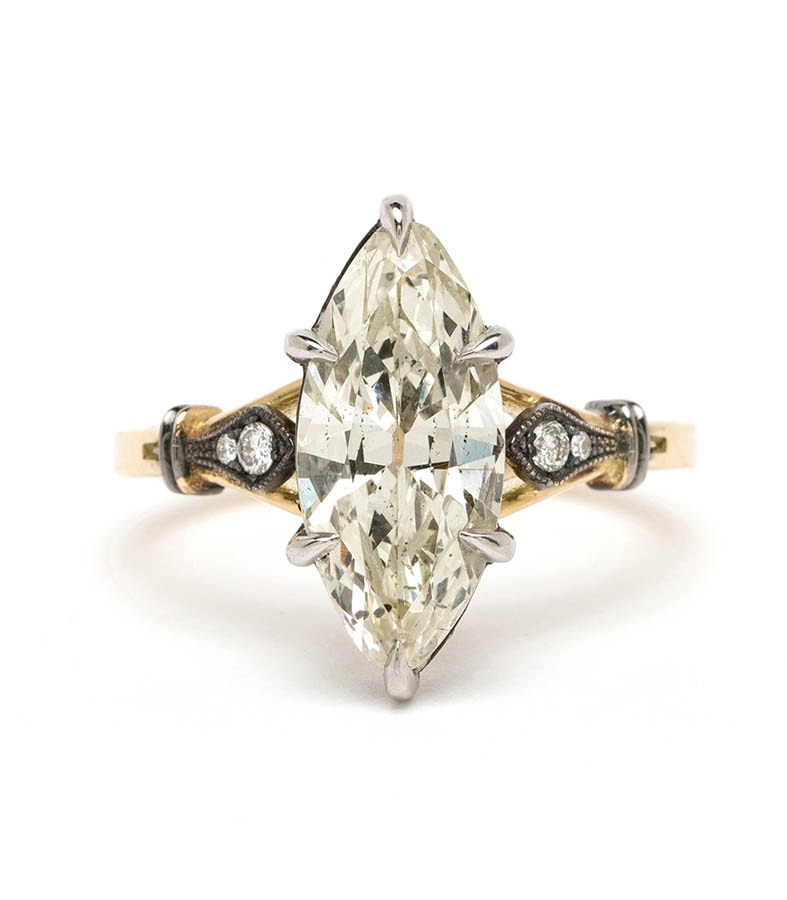 Now about half of their business comes from their website. "We have a lot more reach with the whole world than we do locally with our store," Sofia says.
As Sofia Kaman Fine Jewels has grown, so has their site. They've added enhancements to make it more personal, such as their virtual try-on. Mainly for rings, the virtual try-on allows you to take pictures of your hand on your phone and try on practically any of their rings through a couple of clicks. It acts like an app, but it's hosted through DreamHost, so people don't have to actually download a standalone app.
Sofia Kaman Fine Jewels has fun with the feature. Recently they had a contest on Instagram and challenged people to build the best ring stack. The winner, selected by a popular vote, was gifted their stack, and a runner up received a gift certificate.
Best in Store
"The website is so robust that people use it as a catalog — they can basically shop all of our items online," Geoff says. "We have all the details and different views, so the virtual try-on has always been a really big part of it. It takes a special person to drop $5,000 online without seeing it in person, so our main goal is to make them feel comfortable about their purchase."
Sofia Kaman Fine Jewels offers plenty of ways for clients to get in touch, including contacting a stylist, booking a virtual appointment, and online chats.
"There are lots of ways to reach us, so it's not a mystery on the other end," Sofia says. Geoff adds, "They can book a virtual appointment using Skype or Zoom. We make ourselves available through whatever means they want."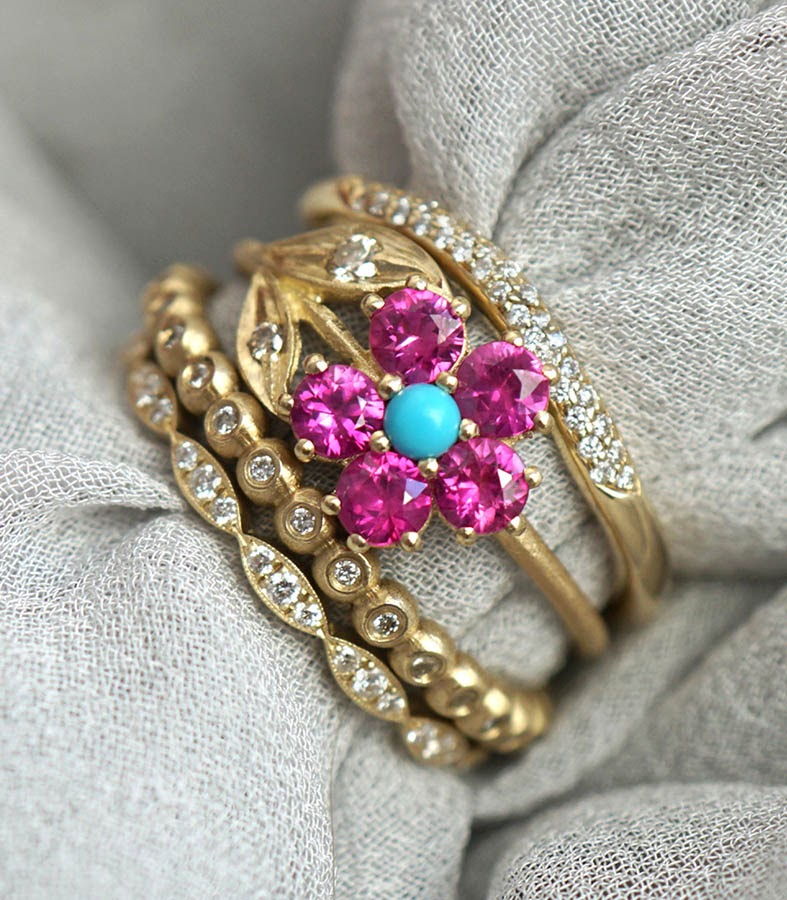 Many people will peruse their website and then come into the store. "It's really nice to have a physical presence," Sofia says. "It's very intricate, small work that sometimes is hard to capture in visuals. The online store and the showroom really work hand in hand for an experience for people. They might be introduced through social media, start exploring, find something they really love, and have to see in person." People will even travel from out of state to visit their showroom. Meanwhile, their website brings shoppers from across the globe, particularly Australia, Singapore, and Europe.
Related: 10 Easy Social Media Tips for Your Hard-Working Small Business
For Sofia and Geoff, the most rewarding aspect of Sofia Kaman Fine Jewels, aside from seeing it grow, is working with clients. "We do a lot of wedding and engagement jewelry, so we tend to get involved with people's lives," Sofia says. "It's a wonderful time; you can watch families grow, and it's always really cute to see them come back later with their babies."
Ultimately, buying jewelry is a celebration. "Everybody who is coming in is celebrating something — a birthday, engagement, anniversary," Geoff says. "With young couples who come in, they're in L.A. and most are away from their family. We get this maternal relationship with them. It's a friendship and almost a family that we build with our long-term clients. We stay in touch with them, and they come back over and over."