How to Listen to Opportunities on Social Media

Social media networks have now managed to evolve beyond the alternative method of generating quality traffic, leads, and driving meaningful sales—whereas a few years ago the primary traffic source for many online business owners was Google. Social media by today's standards is just as important as organic search traffic. Some have put in the work to analyze the effects of social media on organic rankings, and it seems there is correlation there.
The latest research indicates that there are more than 2.3 billion active social media users in 2016, with millions joining in on monthly basis. Facebook, Twitter, and Instagram are leading the pack for social networks with most active users; YouTube, Google+, and Pinterest are not so far behind. So, if you want to boost your incoming social traffic, increase sales, and reach a broader array of customers, social media is the place to be.
Missing opportunities is easy if all you do is focus on sharing content, and that's why you need to learn about prevalent ways of listening to your audience on social media to convert them into paying customers. We can do this with three unique methods: 
1. Engage your brand mentions
Setting up a specific account for business support is easy, yet so many companies forget about this kind of practice. The same applies for doing general brand monitoring—people are talking about your business for a reason, letting them know that you're listening is the least you can do.
The risk of ignoring brand mentions leads to missed opportunities—by not answering questions, you miss out on new business relationships, and you won't be able to convert leads into paying customers. Customers are cautious when choosing a company to trust, and nothing instills more trust than responsive customer support on social media.
DreamHost runs its own support channel on Twitter, where existing and interested customers can leave their feedback, ask questions, and find answers to crucial questions: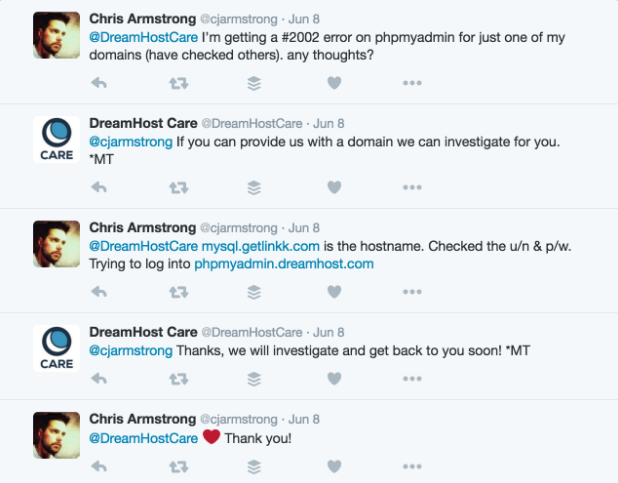 And that investment of support care is going to go towards customer happiness, where existing customers will feel happy and safe to recommend your product to friends, relatives, and anyone else they come in contact with. It's a win-win.
Mention, who did the customer happiness survey, is actually a product built specifically for helping brands, businesses and individuals to track their brand mentions across a wide spectrum of social and web services.
So, how to set up your own social listening and support service?
Invest in a support guru. Find someone at your company who is always happy and who won't get dragged down by potential mean messages from customers, then give them the job of monitoring social media brand mentions, and answering crucial support questions.
Make swift responses.

 It's not that attention span is a problem, if a customer is having a hard time with your product, you'll want to promptly connect them with the right person on your roster to find a resolution.

Prepare answers for common questions.

 You don't have to answer regular questions with unique answers each time, point your customers to support docs, blog articles, or appropriate departments where they can get concise help for their problem. Same goes for taking notes of common questions asked, and preparing answers for those.
Moving forward with brand mentions, you can tap into the pool of competitor monitoring, where you can understand better what other products are lacking, and how you can convert unsatisfied leads into new customers.
Get Social and Grow Your Business with DreamHost
Our experts will help create a powerful social media strategy and level up your execution so you can focus on running your business.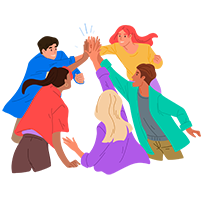 2. Monitoring your competitors on social media
But it's not just about the things that competitors are lacking, it's about the campaigns that your competitors are running successfully, which can inspire more ideas and approaches to tackle customer satisfaction on social media.
Here is an example of how shortsightedness can lead to wholesome suggestions: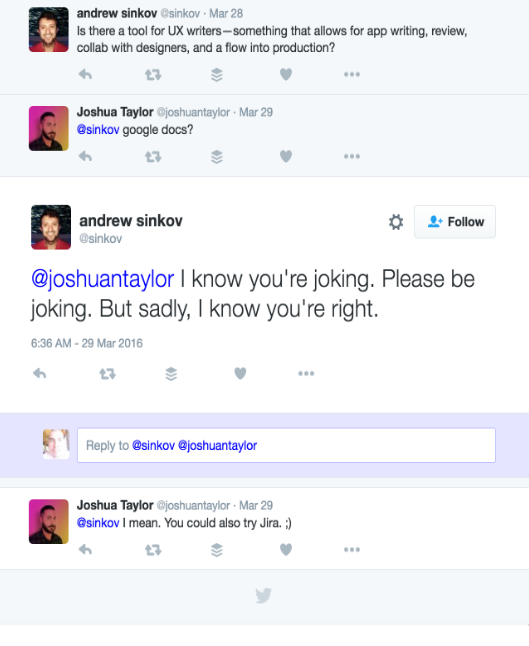 And opportunities such as this are spread throughout social media, everywhere. It takes patience and willingness to refine a set of keywords that could be used to look up questions that would eventually become leads.
Create a list of your nearest competitors and use an app such as TweetDeck to set up regular competitor mention monitoring, then tap into the conversation if there's ever a situation where you feel that the person could be better off with your product.
There's more. The second part, which is about measuring the success of your competitor's content on social media, and individually understanding how that content is being interacted with, and whether it's success is just a fad. If it's not, there's nothing stopping you from applying similar concepts to your own strategy.
Tools like BuzzSumo have made it conveniently easy for brands to monitor their own social metrics, but also those of competition.

With this kind of content performance metrics, you can truly understand what is working for your competitors, and how you can implement similar methodology in your own strategy.
3. Tapping into the potential of hashtags
Where Facebook uses Groups to pull people with similar interests together, Twitter and Instagram is heavily dependent on hashtags to categorize individual communities, and businesses can easily tap into the potential of hashtag marketing by understanding where their existing, and potential customers like to hang out; the hashtags they like to use.

Twubs is one such platform that monitors the most trending, most active, and most engaging Twitter hashtags where people can talk about specific topics, and everyone is welcome to join the conversation. By exploring different hashtag categories, you can find and connect with people who share interests related to your business, everything else comes down to the way you approach the discussion, and whether from that discussion you could potentially land new customers.
And it's not just Twitter where hashtag conversations are happening, but also Instagram, and even Facebook is allowing users to tag their content with hashtags these days. Being part of this niche communities can help to bring you closer to an audience that could benefit from your services, and it costs you nothing but an investment of your time.
Free social media marketing is available to everyone, and opportunities can be found through the process of careful analysis, and engagement with strangers who could potentially become your new customers.
Have you experienced success with these techniques of social media marketing? We'd love to hear your insights in the comments!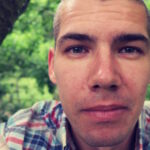 Alex Ivanovs is an independent writer who focuses on web development and web design, he has been involved with the tech industry for the past decade. You can find more of his work at Colorlib, where he works as the lead editor. Follow him on Twitter @skillcode.