This DreamHost Customer Slays Resumes, Cover Letters, and LinkedIn Profiles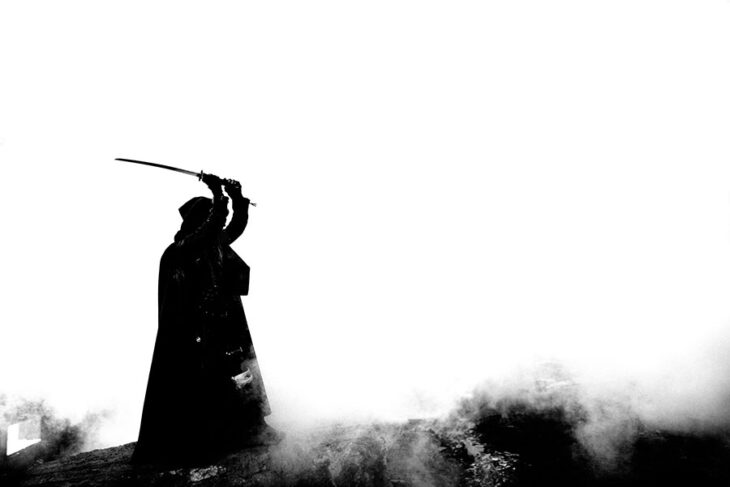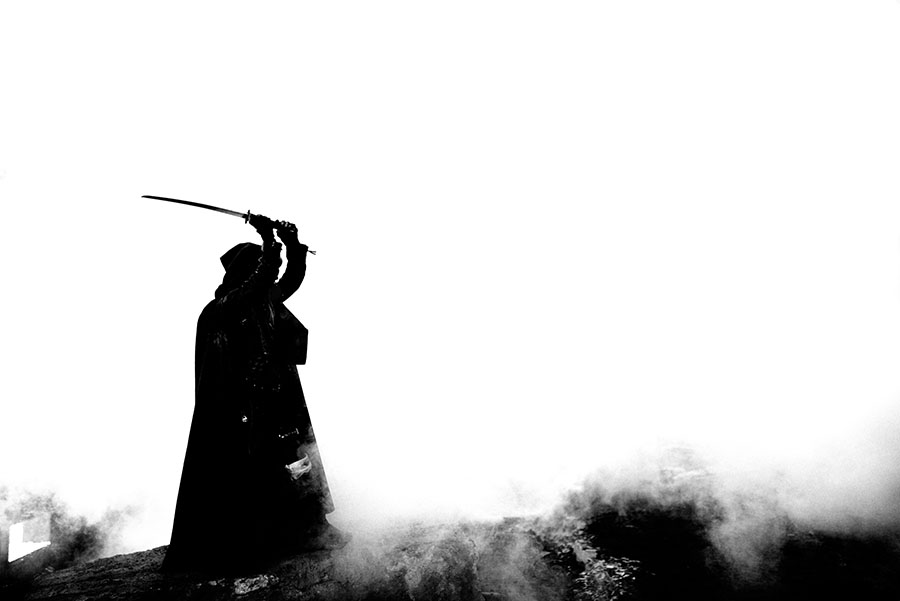 As a senior at Simpson College, Mary Southern rapped on the door of a career services adviser's office, hoping to get some help with her resume. She knew she needed a strong springboard for her post-graduation job search but didn't exactly know where to begin.
"It was so intimidating," she recalls. "I didn't think about resume writing standards or how to highlight my own skills and accomplishments."
Fast-forward 11 years and Southern is now the one doling out advice. Armed with years of experience as both an academic and career service adviser, Southern launched Resume Assassin in 2013.
The site, hosted by DreamHost, offers Southern's expertise: she helps clients create and update resumes, cover letters, and LinkedIn profiles, all in less than a week.
An assassin means business.
And resumes are something that Southern — not to mention employers — take seriously.
We'll Support Your Dream
Whatever your online goals, we'll be right there with you, making sure your site is fast, secure, and always up. Plans start at $2.59/mo.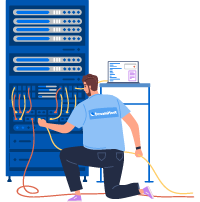 Applying Herself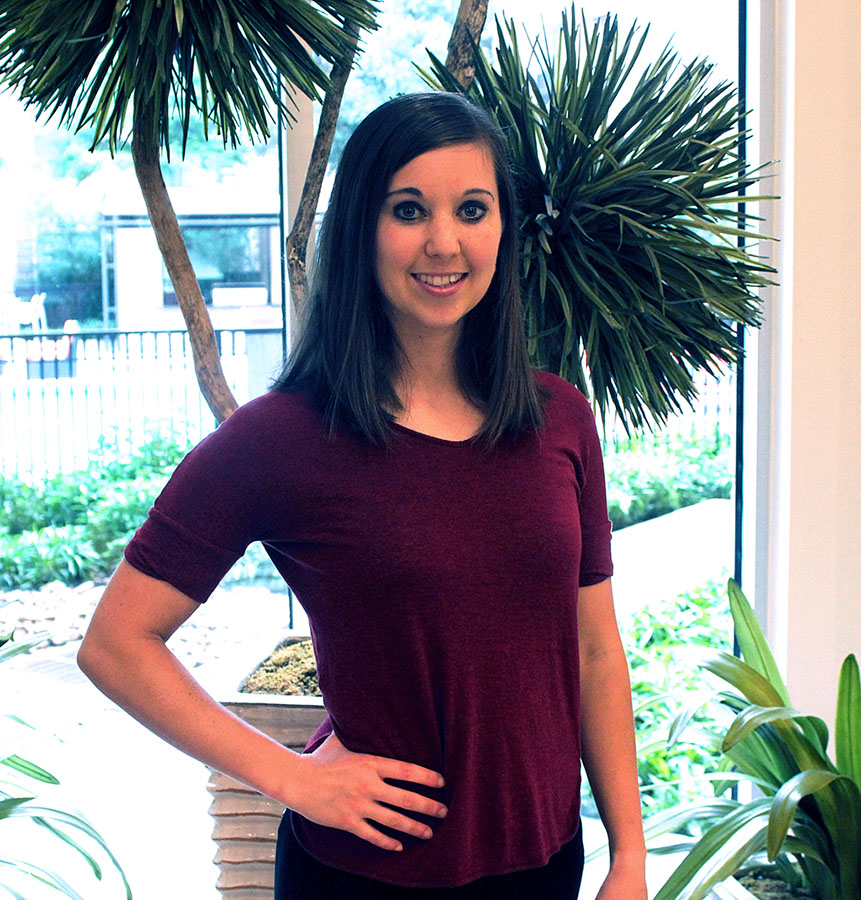 Southern ended up landing her first job as a career counselor in Chicago, working mainly with non-traditional students to create resumes and cover letters.
"My resume was helpful in landing this position, but my supervisor told me that my cover letter is what really blew him away," she says.
From there she went on to work as a trainer, reviewing resumes and managing hiring processes, before enrolling at Iowa State University, where she earned her master's degree in student affairs with an emphasis in leadership and learning.
"Grad school helped launch my career path because it helped me integrate classroom and experiential knowledge, and I was able to explore different opportunities within higher education to find my passion," she says. "I learned how to be a reflexive practitioner, which places an importance on self-reflection and self-knowledge allowing a more empathetic approach."
Another benefit of her graduate studies: networking. She participated in regional and national professional organizations to connect with other like-minded individuals, to learn about current practice, and to discuss new ideas and initiatives.
"I engaged in a lot of different opportunities that allowed me to be innovative and launch new initiatives. This experience opened my eyes to the plethora of opportunities to help others learn, engage, and grow."
While working as an academic adviser at The University of Texas at Austin after earning her master's, she formulated the idea for what would become Resume Assassin.
"I wanted to combine my entrepreneurial spirit with my passion for helping others achieve their goals," she says. "I had been writing resumes and cover letters since 2008, and it was something I truly enjoyed so I decided to launch Resume Assassin."
After an intense month of behind-the-scenes work, the site went live early in 2013.
"I created a vision and mission for my company and set short-term and long-term goals. I wanted to make an intriguing yet professional first impression for potential clients," she says. "Once my action plan was complete, I began taking many small — and large — steps to launch my business and get in front of an audience. There are a lot of details you need to consider when you are launching a company, and I took my time to ensure that I portrayed the right message."
Part of getting her message right was formulating the right name.
"I chose Resume Assassin because I thought it was memorable and intriguing. I also knew exactly how I wanted to brand my business with the assassin image," she says. "My husband is a designer and a total comic book and superhero geek. I described what I wanted him to create for the female assassin that is currently on my website, and we worked together to create a masterpiece!"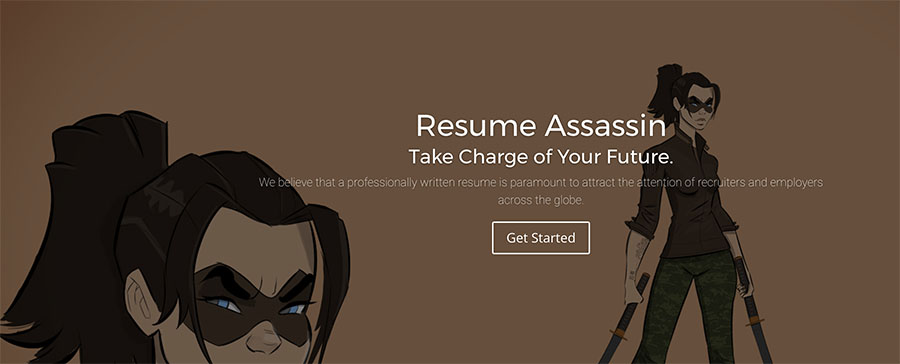 With a catchy website and a strong business plan, Southern was ready to make her mark.
"The first few months were slow and steady. I reached out to a colleague who ran his own resume writing business and learned how he grew his business. A few of my first clients were referrals from him," she says. "The first couple of months were also spent building my online presence and connecting with people in person to spread the word about my business."
Southern also joined a resume-writing professional organization that allowed her to connect with more like-minded individuals.
"This is how I stay up-to-date on current resume writing standards and it is a great resource to bounce ideas and questions with other resume writers," she explains.
The Des Moines Register ran an article featuring Southern, which, she says, helped her get in front of a large audience.
"I have continued to grow through word of mouth as well as different forms of creative marketing tactics," she says.
Helping the Hunters
Southern, who left her position at The University of Texas last year to focus exclusively on Resume Assassin, says she loves working with clients to create resumes that help them stand out in a sea of applicants.
"Most of the clients that I work with have not written a resume in a very long time, so they are not familiar with current standards and formatting," she says. "Many of them have been applying to many different jobs and not hearing back. This can be extremely frustrating."
When clients sign up with Resume Assassin, Southern first learns about their backgrounds, accomplishments, and goals. This is followed-up with a review of their current resumes and a list of positions they plan to pursue.
"Next, I put together a questionnaire to gather more information. Some clients prefer to have a phone conversation at this point to discuss their accomplishments," she explains. "It takes about two to five business days for me to put together the first draft of their new resume. At this point, I work with my clients to make any necessary edits or modifications to ensure they are happy and excited about their new resume."
Southern, who splits her time between Austin, Texas, and Iowa, says the most challenging part of running her own business is the weight of responsibility.
"It takes a lot of time, effort, and money to get in front of an audience, but that is only the beginning. Once someone purchases a resume package, that is when the time-intensive and creative work begins," she says.
Each client comes to Southern with different experiences, goals, and expectations.
"I put a lot of pressure on myself to ensure that I am doing everything I can to make all of my clients are happy with the final result," she says.
With nearly a decade of assisting people with job hunting, Southern knows how to make the finished product exactly right, because she has seen plenty of people doing the wrong things.
"One common mistake I see job hunters make is not tailoring their resumes to each position," she says. "Some clients want to create a generic resume for many different positions, whether similar or not, but you will stand out way more if you take the time to highlight your relevant skills and accomplishments for each position."
Teaming with DreamHost
As someone who has built a career on helping others, Southern knows the importance of dependability, both personally and in the products she uses.
Southern, who has been using DreamHost's shared hosting for almost two years, says it's crucial for her to have a reliable hosting provider since her business is completely online.
"Much of my communication begins by future clients browsing my website and learning more about my service," she says. "The payment process is also handled through my website, so if there is an outage my business and customers are directly impacted."
DreamHost has also proven to be user-friendly as she has implemented content.
"There are so many different ways that I have expanded my website as my business has grown, such as integrating Stripe, a blog, resume samples, testimonials, and social media links," she says.
In case of an emergency, she appreciates the positive experiences with DreamHost's customer support. "I had some trouble installing my SSL certificate when I was initially integrating Stripe," she says. "DreamHost sent me links to a third party tool that helped fix my issues and successfully integrate Stripe."
And, most importantly, Southern touts DreamHost for helping her create a strong online presence.
"I worked with one client who was visiting Austin for a mini-vacation, and she came across my website," Southern recalls. "She was in the middle of a career change and my website intrigued her so she decided to work with me. She was very happy with the outcome of her resume. I think it's great that you don't need to be an expert programmer to have a great website and run a successful online business."
Want to Meet More Awesome Site Owners?
Subscribe to the DreamHost Digest for inside scoops, expert tips, and exclusive deals.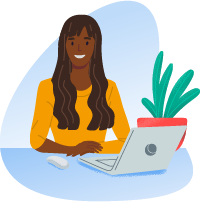 Landing Her Perfect Job
About six months after they've landed that dream job, Southern likes to follow up with her former clients. "I am always excited to learn that many of my clients are happily employed in new careers," she says. "The most rewarding part of my experience has been when a client tells me their resume played a huge role in their job search process."
Employees and job hunters alike are always looking for the perfect fit. For Southern, running Resume Assassin is just that.
Working from her home office, she utilizes a standing desk that overlooks a window and enjoys the company of her 7-year-old boxer, who often snoozes on the couch next to her. And of course, there's the inherent perk of being her own boss and customizing her schedule to leave time for hiking, rollerblading, running, and cheering on the Iowa State Cyclones on Saturdays and her fantasy football team on Sundays.
"I have built my career around helping people achieve their educational, personal, and career goals," she says. "Resume Assassin has allowed me to combine my passion for writing, job searching, and helping others land their next job."