Meet Paula and Debbi: Digital Storytellers and DreamHost Super Fans
DreamHost customers Paula Johnson and Debbi Patrick — Paula, a longtime devotee, and Debbi, her good friend and a more recent convert — have officially reached fangirl status.
After all,  only the truest (and bravest) of DreamHost diehards would brave LA traffic to party with us at our 2017 Reach Out and Touch You event in Santa Ana, California.
"It was like going to a really fun wedding — only no one was getting married," Johnson says. "I got to meet Paul, the DreamPress marketing manager, and the actual other customers are really nice too. Everyone has a different approach to how they use DreamHost, but nobody has an attitude."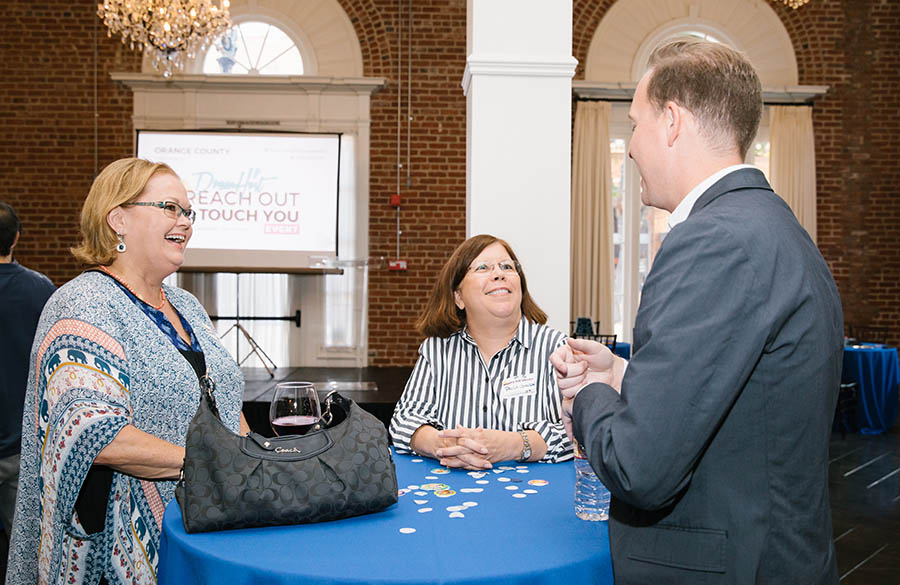 "With working at home, it was great to get out and stay up on the latest and greatest changes," Patrick adds.
Both are residents of Pasadena, California; Johnson is a marketer and web designer, and Patrick is one of Johnson's clients: a storytelling artist and owner of Telling Images.
And it is the intersection of these super fans' backgrounds that truly illustrates the power of the web — and a great website — to build fulfilling careers.
We'll Support Your Dream
Whatever your goals, we'll be right there with you, making sure your site is fast, secure, and always up. Plans start at $2.59/mo.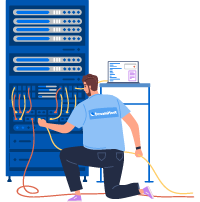 The Marketing Mom
Offering up "marketer and web designer" as a description of what Paula Johnson does is accurate — but not in the least bit comprehensive. She wears a closet full of hats, and she's always on the lookout for more.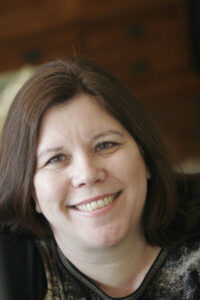 "I'm the DreamHost customer, website designer, standup comedian, wedding officiant who wants to be a publisher," Johnson laughs. "It's interesting to see where life takes you."
After earning a degree in journalism and working in PR, Johnson found herself between jobs and building a strong portfolio of freelance clients. "I wrote a lot," she says. "PR writing, copywriting, pieces for executives, instruction manuals; you name it, I wrote it." She was just trying to stay afloat during her job hunt — until Johnson realized she already had a pretty great gig working for herself.
And when the internet started heating up, Johnson spotted a new market to edge into. "I realized that I had a good design sense," she says. "I also realized that a lot of web designers at the time knew coding but didn't have any taste, and then there were people who had wonderful taste and their sites are so beautiful, but it takes an hour and a half to load because they don't want to optimize things. Somewhere in between those two people, there was an opportunity for someone like me."
So she headed back to school, taking a few courses in coding amidst a crowd of younger students — once even being mistaken by a classmate for the professor: "I told him, 'No, dude, I'm just really old.'" Even with the growing pains, Johnson has made it a point to pivot to remain relevant to her clients. "You need to reinvent yourself every five or six years in terms of your career because things change," Johnson says.
Since learning coding and web design, she's studied social media marketing strategies, started designing book interiors and covers to match the rise in self-publishing, taken digital photography and Photoshop classes, learned the basics of Snapchat and Tumblr, and always has an eye out for the next trend. "When business slows down in a weird way, it makes me think that maybe it's time to open up another bag of tricks," she adds.
That ever-growing bag of tricks benefits Johnson's own operations, but she collects it primarily to help her clientele of fellow small-business owners. "My clients are authors, experts, consultants, independent stores," Johnson says. "That's great because I love working directly with the owner."
New clients usually come in the door wanting to build a specific type of website. "Sometimes they are right, and sometimes that's not what they need at all," she says.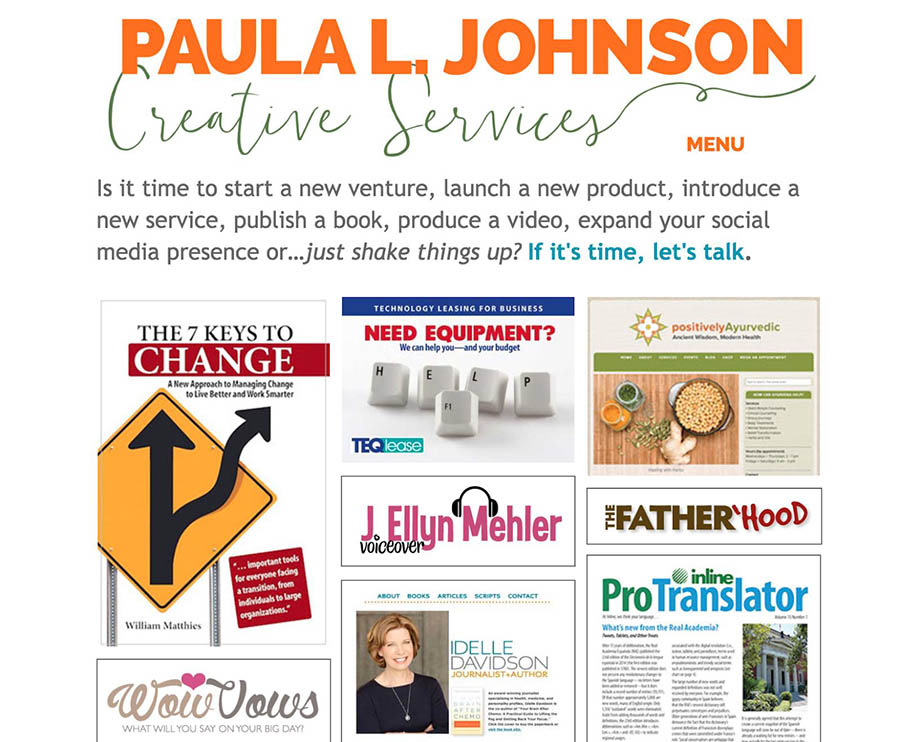 Johnson helps some build their business branding from scratch, designing logos and even exterior signage alongside building website and writing copy. She also enjoys what she calls "salvage jobs," once taking on a client who already had two failed website redesigns under her belt. Johnson doesn't shy away from telling her clients when they're wrong — she refers to herself as a "digital marketing counselor," though Johnson's methods have earned her another nickname from a longtime client: the marketing mom.
"I don't have any kids, I'm not a mom," says Johnson. "It's interesting what people say about you that surprises you but ends up being secretly true."
Ten years ago, Johnson "accidentally" won a stand-up comedy class at a silent charity auction. "My scheme was going around adding my name to ones with no bids yet, and if people see someone else wants it then they will go ahead and bid on it too," Johnson says. "I thought that I had probably won the martini-making kit — but no, it was the stand-up comedy class."
Six weeks later, Johnson found herself in front of a packed comedy club with her classmates, each performing a five-minute set of comedy. "And I did it," she says. "I didn't explode or spontaneously combust, and it was kind of fun!" She's performed off and on since then and still runs an open mic night at a friend's bar.
Her humor bleeds into her day job: "I always like to inject some humor into the writing. People come to me because they want things made a little bit more interesting. Humor is a great connector; you don't have to be hysterically funny, just mildly funny. One of my clients sells cemetery plots. There's no room for humor, but it's nice to take a conversational tone that's not sterile or academic. You really want to reach out with those words and hopefully influence  actions."
On top of everything else (yes, getting her laundry done is a struggle, Johnson laughs), she runs a blog that publishes short fiction — emphasis on short. She publishes 1,000-word flash fiction or micro-fiction, complete stories in less than 100 words. Johnson is working on an anthology of flash and micro-fiction and plans to create her own publishing imprint for authors looking to self-publish.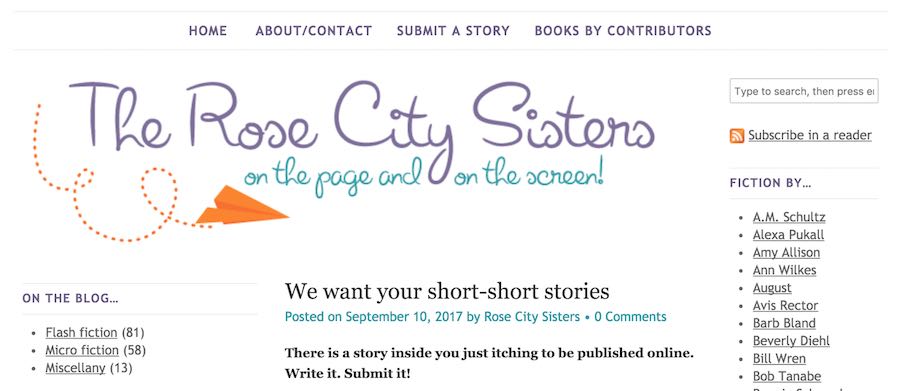 At the heart of all Johnson does, her primary identity is as a writer.
"When it comes right down to it, I always want to be writing," she says. "For myself, for other people, for comedy,  for fiction. I am a writer and everything else piles on to that. Photography, web design, comedy— it's really just more excuses to write."
Telling Images
Debbi Patrick is a career journalist turned artist. And that transition was not much of a stretch for her; in both arenas, Patrick plays storyteller.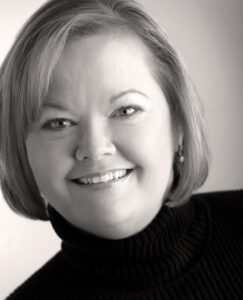 "I love to tell stories about people, and I love assembling and creating these pieces that have stories behind them using elements that are meaningful or tell a story about someone," Patrick says. "It's using the same skills as writing a feature for a magazine but in a different way."
Though Patrick trained as a photographer and her pieces have placed in photography competitions, there's no camera whatsoever involved in her artwork. Instead, she arranges (and rearranges and rearranges) objects — she specializes in mementos such as heirloom jewelry, keepsakes, and photographs interspersed with flowers and greenery — atop a scanner and captures digital images.
Patrick stumbled upon her craft — scanography — when a member of her local film and photography group displayed images he had captured with a scanner and then introduced her to the process. "The pieces he had created didn't look like anything I'd ever seen," she remembers. So Patrick toured his studio and tried her hand at composing and scanning a few pieces. Initial feedback was glowing; she fell in love with the process and its storytelling potential and knew she had discovered her niche.
"There's a quality of light that is totally different from photography," Patrick says. "This is an even flat light that runs the length of an image. And it's a short depth of field, the light is only about an inch deep; everything after that goes black. You get a very interesting depth of field where everything on a certain plane is sharp but things fall away very quickly. Because you are shooting elements lying directly on the glass you can get a sense of them floating."
A favorite piece of Patrick's tells the story of a 19th-century hotel that her friends had purchased and renovated. 
"I asked for some of the things they found in the house while they were working on it," Patrick says. "They gave me 100-year-old keys, nails, medicine bottles, letters they had found in the walls, pieces of wallpaper, and a baby shoe. I took all those pieces, plus some petals from the tree in their yard, and I added some greenery to create a piece about the house's history."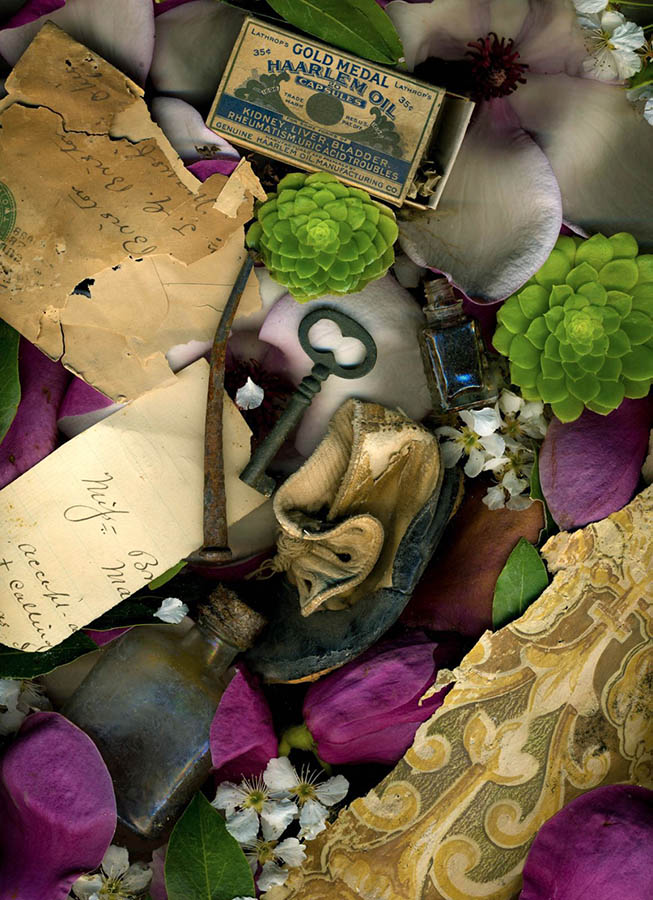 Patrick has also created personally meaningful pieces, including a tribute to her late husband and a celebration of her grandparents featuring their wedding rings and the Swedish crystal lovebirds she gave them for their 60th anniversary.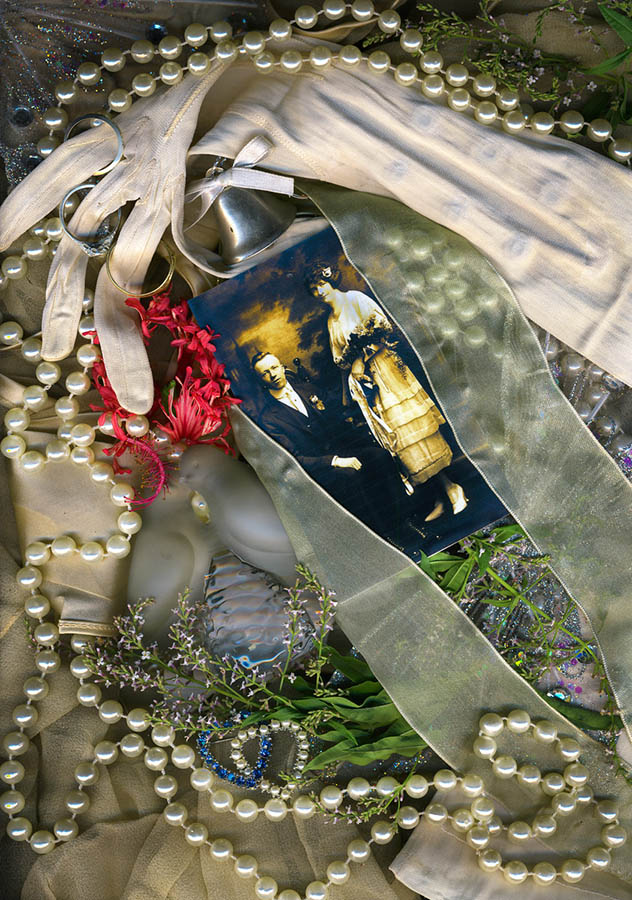 Patrick's studio is filled with props she uses to complement her pieces. One of her favorite — and most challenging — ways to create her work is with plant and flower arrangements.
"If I'm using live flowers, I have to work pretty quickly; they will wilt fast," Patrick says. "It might take me anywhere from an hour to four hours to get it right. Sometimes I will start the night before and have to put it away and leave it there until the next morning and then start over again. Persimmons and pods last longer so I can play a little longer, but when I'm working with cactus flowers I've got to move fast. I've also put petals in oil and they become almost transparent, and that's fun too."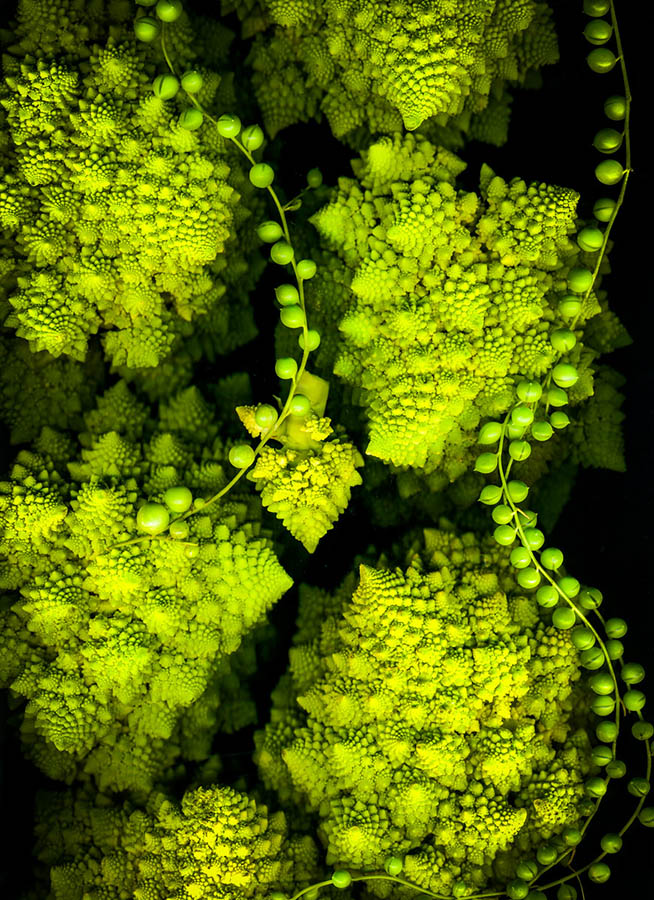 Soon Patrick was showing her work at local galleries. A few years ago, she left her job in annual giving at CalTech and decided to dive into full-time art creation. After a career in freelance writing and journalism, non-profit communications, and advertising (including a stint working for Bob Hope), Patrick founded a business to sell her art. She called it Telling Images, a name that both describes the pieces she creates and draws on her background as a journalist and photographer.
Beyond hours creating commissions and originals in her studio, the business side of Telling Images has demanded much of Patrick's attention. "Promote, promote, promote," she says. "I have to network and be out and about showing my work, being a part of open studios and using all the tools I can online. I enjoy it but find it challenging to come up with the right offers. You can promote almost anything, but it's really hard to promote your own work."
Enter the Marketing Mom.
Nailing a Business
Patrick is one of Johnson's clients — and the two are longtime friends. "Debbi is a hoot! She's really passionate about her work," says Johnson. They met about 20 years ago in a Pasadena writing group and have collaborated on other projects through the years before working on Telling Images.
"At first, it was kind of hard to explain Debbi's scanning work and what she was doing," Johnson says. "She came to me for her website, to get things organized, and it was really another case of a client thinking they wanted one thing, but maybe there was more to the story."
Patrick says her original business model was built on commission. "It's great when commissions happen, but that's hard to scale," she says. Johnson helped point Patrick to an aspect of her business that was moving faster: smaller art prints and greeting cards. "People love buying the cards, three or four stores were carrying them, so we talked about making that an anchor point," Patrick says. "We redid the site specifically for that."

First, Johnson got Patrick set up on a WordPress site that she can easily update and maintain on her own. "Then she hooked up with the e-commerce plugin," adds Johnson,  "and now the website really promotes the cards first. 'And, by the way, she'll do commissions.' So we flipped her original model."
The cards add a practical aspect to her art, Patrick says. "People would much rather buy a vase because it feels utilitarian, rather than spend money on a two-dimensional art piece. The greeting cards are something they can use."
Johnson is also helping Patrick increase her offerings in other ways. In the works are plans to create personal totem images of important or defining items that people can carry around with them. Patrick's also gearing up to promote commissions by networking with interior designers and decorators who may be interested in specialty pieces for their clients, and she's in talks to get her work displayed in a Pasadena showcase house.
Get Content Delivered Straight to Your Inbox
Subscribe to our blog and receive great content just like this delivered straight to your inbox.
Living the Dream(Host)
Another great decision Johnson helped Patrick make? Switching her hosting over to DreamHost.
"Paula liked the interface and how responsive DreamHost is," Patrick says. "She said the company has a great sense of humor, and that's great; I'm all for supporting something that has personality. That appeals to both of us."
Johnson has been a loyal DreamHost customer and brand advocate for more years than she can remember. "I always check out companies to see if they seem like nice people," Johnson says. "The DreamHost website always had a very friendly tone to it, and the copy seemed to say, 'We are all in this together.' I want to reward companies for being nice, for doing the right thing, and talking to people like they are human beings. That's probably why I chose them."
That, and the shared WordPress hosting.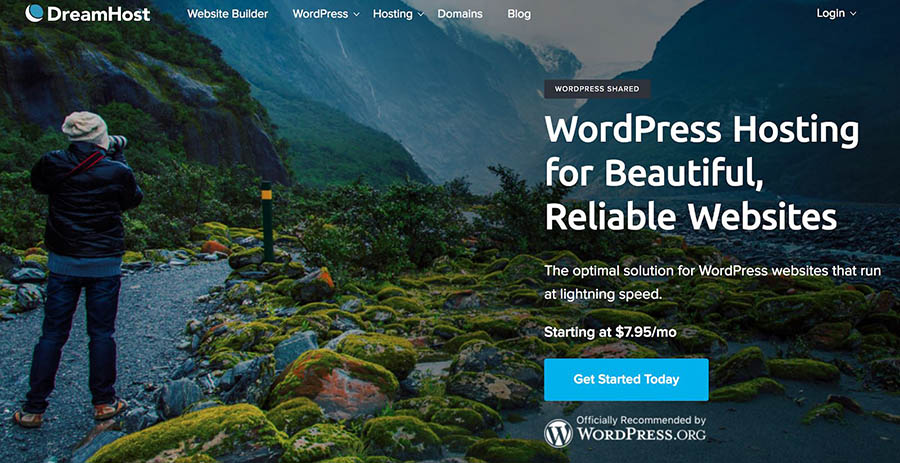 "I had my main business website and a couple other small-project, low-traffic ones that I didn't want to be paying a big price for," Johnson says. "Shared hosting is great for small companies that don't get a ton of traffic."
Johnson says she's DreamHost's biggest cheerleader. "When clients come to me and say they need a website, I hook them up with DreamHost. If they are mad with who they currently have, I say, 'Let's look at DreamHost!'"
"The support that was gotten when we've been doing the setup has been great," Patrick says. "Overall I feel good about what I'm doing and who I am doing it with."