Email is an essential communication method for running a business efficiently or establishing a strong online presence. Email helps businesses connect with their customers, prospects, employees, and partners. To help our customers achieve their goals faster and easier, we've re-imagined the "Manage Email" experience within their account control panel with a focus on efficiency and customer success.
Find Everything Faster
Email is as old as the internet itself, and the key to its longevity has been its versatility. You can establish complex filtering rules, participate in email discussion groups, set up autoresponders and forwarders…the list goes on!
As a result, The "Manage Email" section of our customer control panel has been jam-packed with features.  To help make sense of it all, we've recently dedicated a lot of time toward simplifying the user experience and ensuring that features and options are easily discoverable.
Designed for efficiency, this revamped dashboard includes the following new features and improvements:
Search for a specific email address or domain, or filter by email type.
Email addresses are now automatically sorted by domain name.
Any domain name with active email service will now display any established spam filters, discussion lists, and announcement lists.
We now identify mailbox types with a new status column and visual indicator.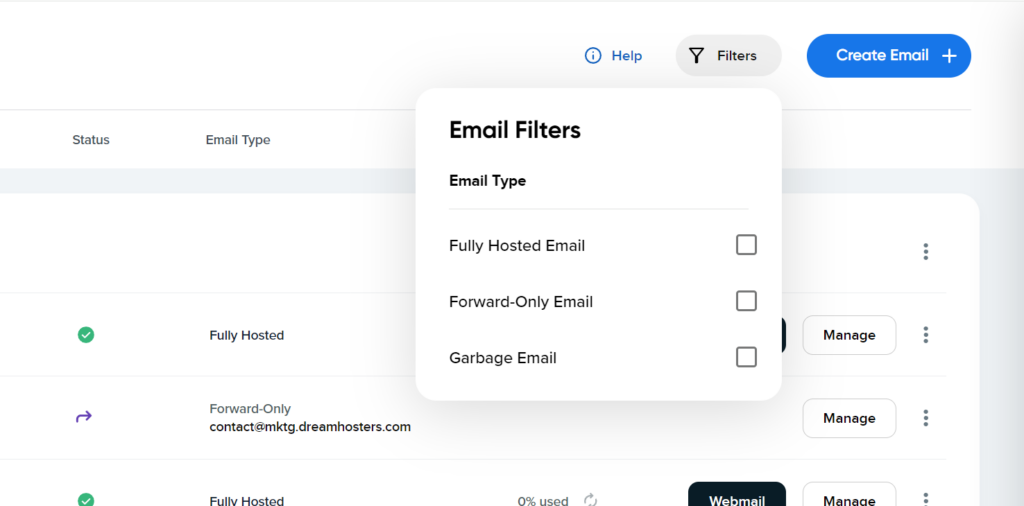 A Fresh Take on Creating New Email Addresses
Creating an email address should be a quick and straightforward process. With our all-new, streamlined flow, you can zip through email setup and be on your way to sending and managing your email in no time at all.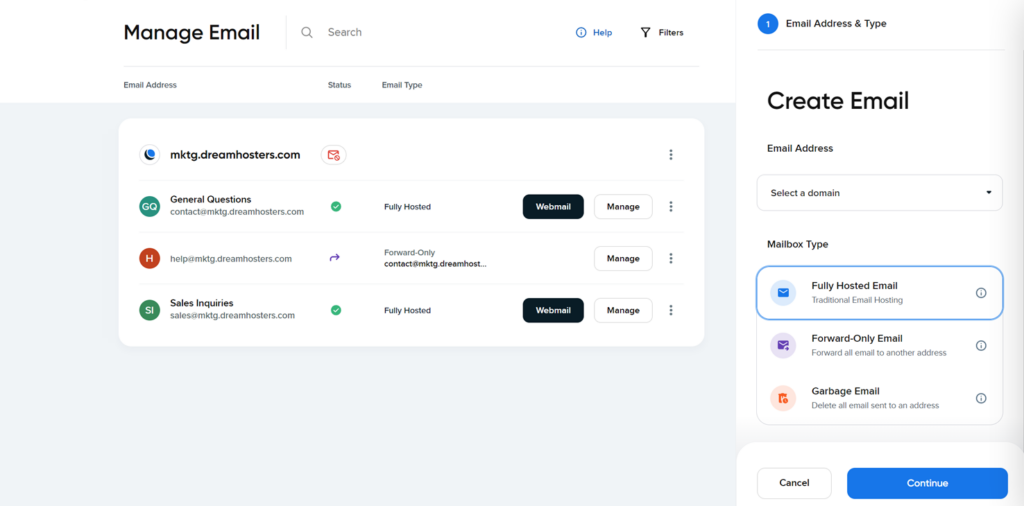 An Easier Way to Manage Your Mailboxes
Making changes to existing mailboxes has never been easier! The settings for managing each individual mailbox are now very clearly defined and neatly displayed.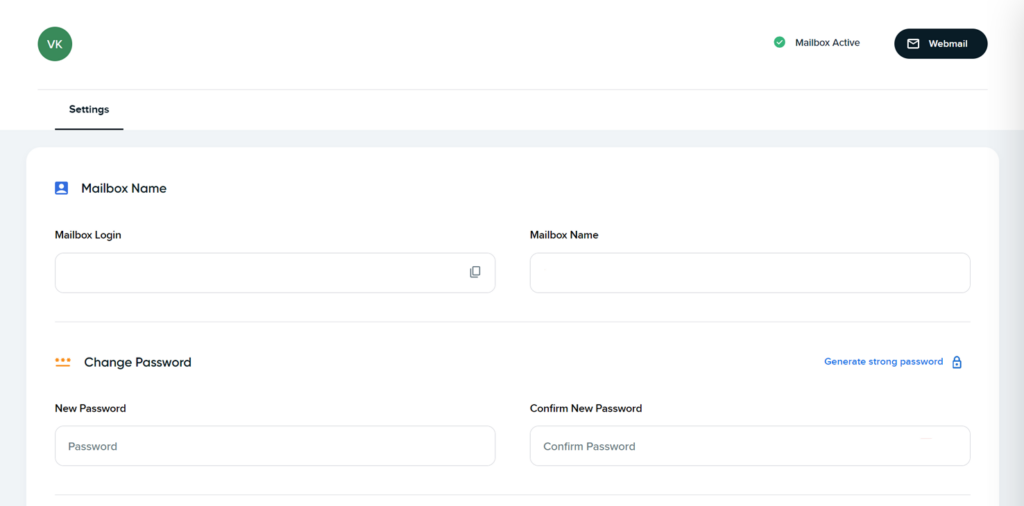 With the new "Manage Email" experience, our goal is to help customers achieve success in any endeavor taken to grow their online presence, whether that is growing an online business, fostering a stronger community, or building upon a unique idea. These improvements have been implemented as a result of the feedback our team has received from customers in surveys and via technical support interactions. We look forward to continued engagement and listening to your feedback as we strive to improve your overall experience.