A Fond Farewell to HostingCon
We'll miss you, HostingCon.
HostingCon Global recently announced that this April's event would be the last one … ever. Saying goodbye is never easy, but we've got to admit: this stings.
For the last six years, we've thrown HostingCon after-parties in Austin, Boston, and San Diego, where attendees used these DreamHost-branded pedicabs to get around. What a sight it was to see our little robots getting so much time in the sun!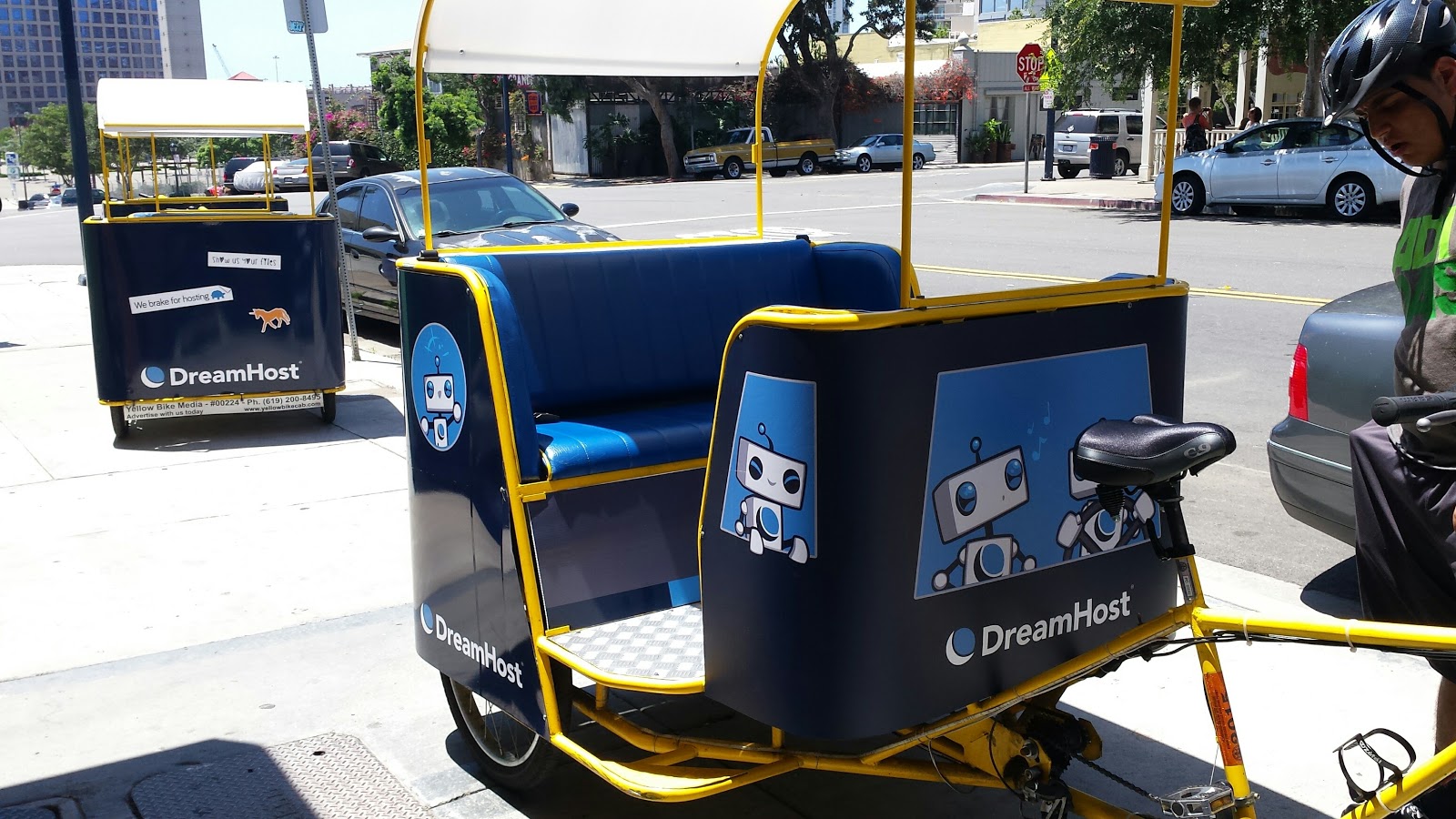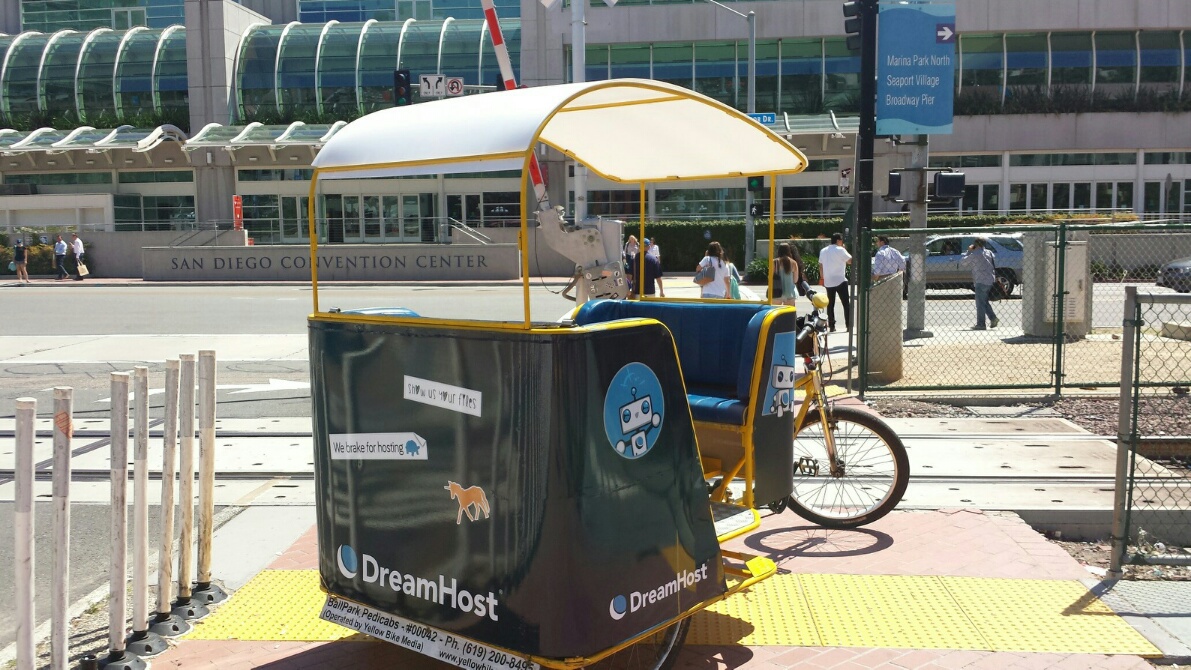 HostingCon also offered speaking opportunities for DreamHosters, including Co-Founder Dallas Kashuba, former CEO Simon Anderson, VP of Technical Support Andrea Silas, Senior VP of Product and Development Jonathan LaCour, and Brett Dunst, VP of corporate communications.
This year we decided to throw another after-party — our first event in 2017! HostingCon has always provided us the chance to catch up and learn from our peers in a positive, light-hearted environment. When the demise of this conference was announced merely one day before our party, we knew this would be a night to remember.
More than 70 people, including DreamHost partners, industry professionals, potential partners, and even a few competitors, joined us at Bar Thirteen in downtown Los Angeles, just steps away from our main office. About 20 DreamHost employees were in attendance, scanning for every opportunity to learn how we can improve as a whole.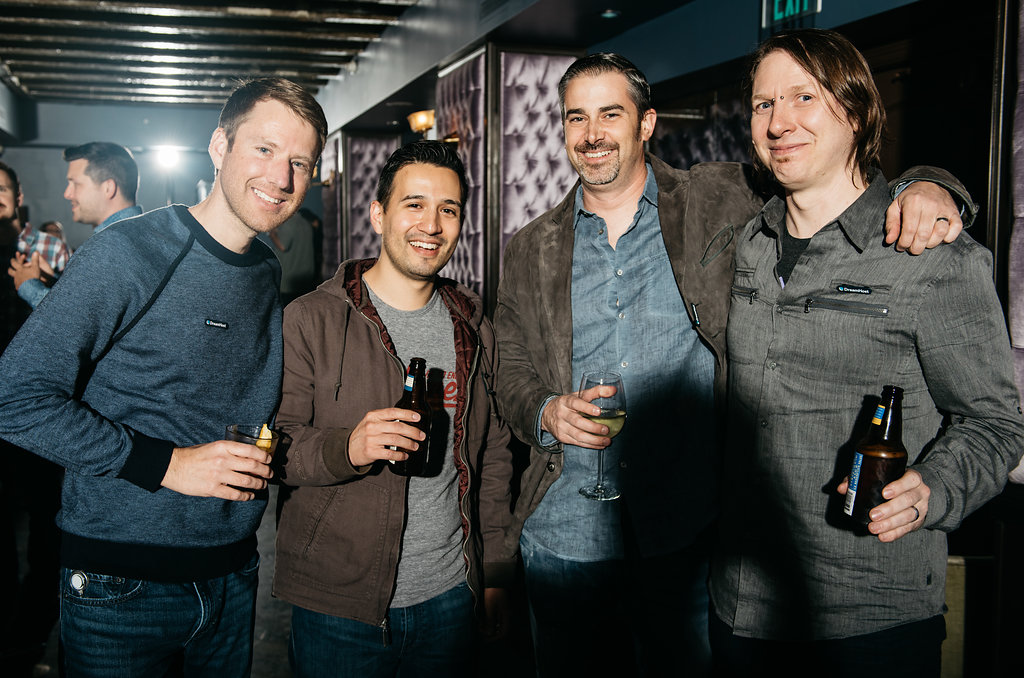 Guests included Verisign, Namecheap, and .XYZ (domain services), Weebly, CloudFlare, Penton, Dropsuite, Radix, Automattic, and our friends from Girl Develop It.
The night's soundtrack was punctuated by chill electronic beats, lively conversation, and lots of laughter. While servers maneuvered through the room delivering scrumptious eats, guests mingled, introducing themselves and the companies they represented and swapping stories and industry tips. Custom-made DreamHost drink stirrers floated in the icy cocktails flowing from the open bar, while a Mediterranean landscape of grilled veggies, hummus, and baba ganoush littered the dining table. Guests collected free decadent Compartes chocolates like trading cards — "Donuts and Coffee Milk Chocolate Bar", anyone?
As guests trickled out past closing time — pockets loaded with business cards and chocolate — it was easy for Marissa Hanson, the DreamHoster behind the event, to call the night a success.
One of the best parts about planning an event is seeing all the details and work come to life," she says. "I had so much fun putting together this special evening that I couldn't wait for it! The venue, food, vendors, and DJ all helped the night have a great vibe, but the people who attended were the true stars!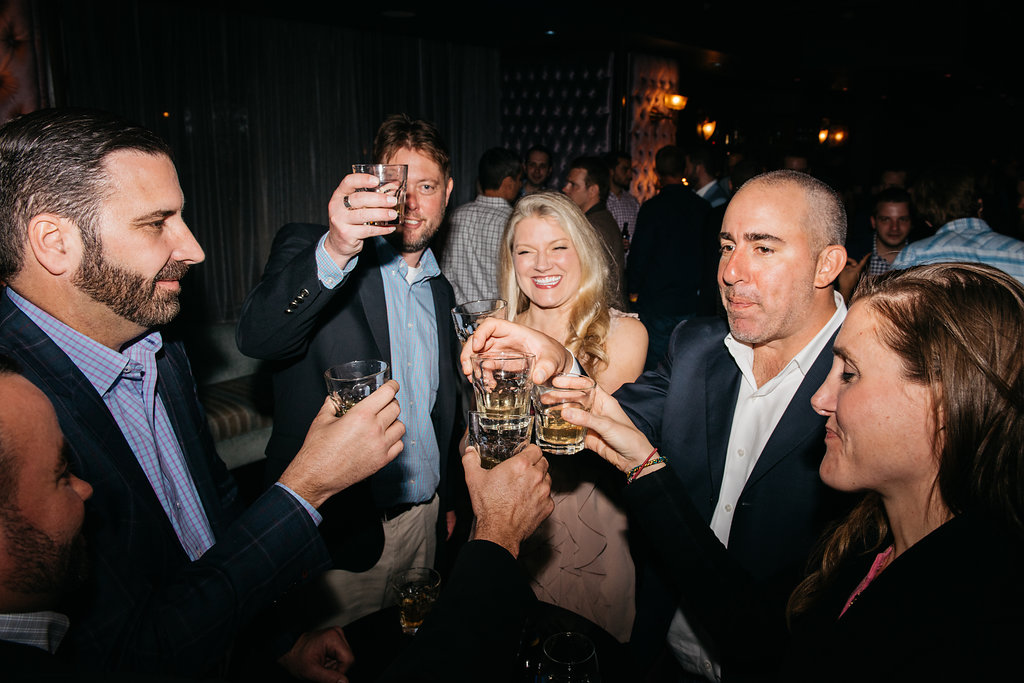 While this event allowed us to learn from some of the best people in our business — and raise a glass for HostingCon — the majority of DreamHost's out-of-office gatherings are focused on you — our customers.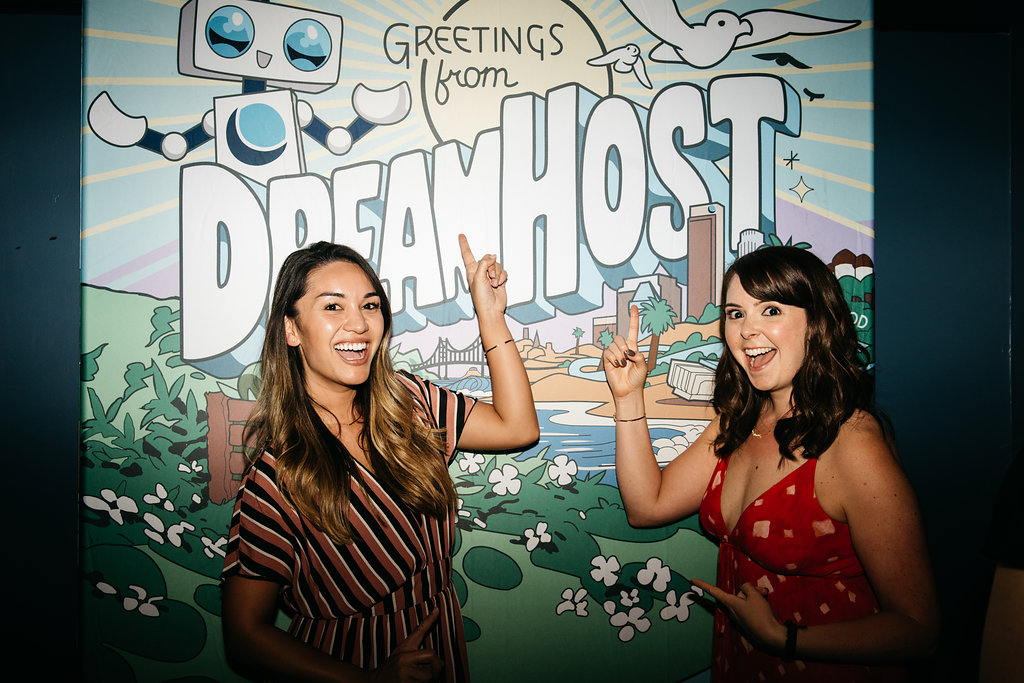 So look out for us in the coming months — DreamHost is going on tour again and may just hit a city near you! We'll be bringing you opportunities to meet our team in person, discuss web hosting pain points, and give us lots and lots of feedback! For updates on our tour (and general social media feel-good vibes), follow @DreamHost on Twitter!
To check out all the incredible photos from the event, check out our official DreamHost Flickr page!
Photographer: Richard Cao  / Venue: Bar Thirteen of Perch / Paper Goods: The Roc Shop  / DJ: Matthew Rubino of The Flashdance / Custom Chocolate: Comparte