DreamHost Goes to Washington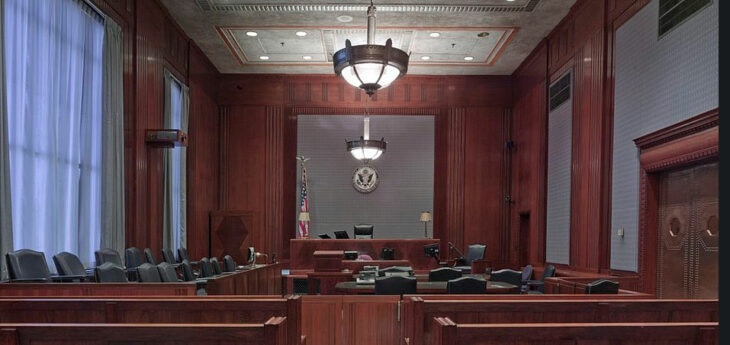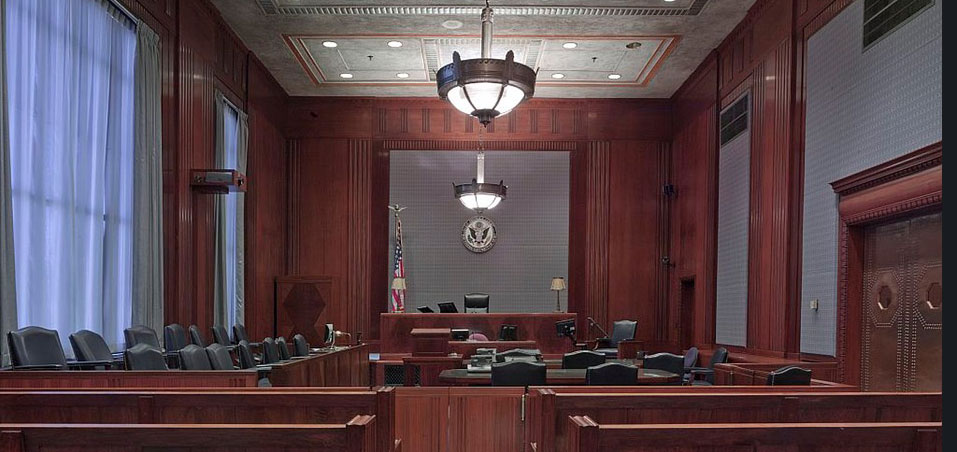 We took a stand this week against a request from the Department of Justice and what we viewed to be an overly-broad request for records.
Maybe you've heard about it. Read about it. Seen us on cable news about it.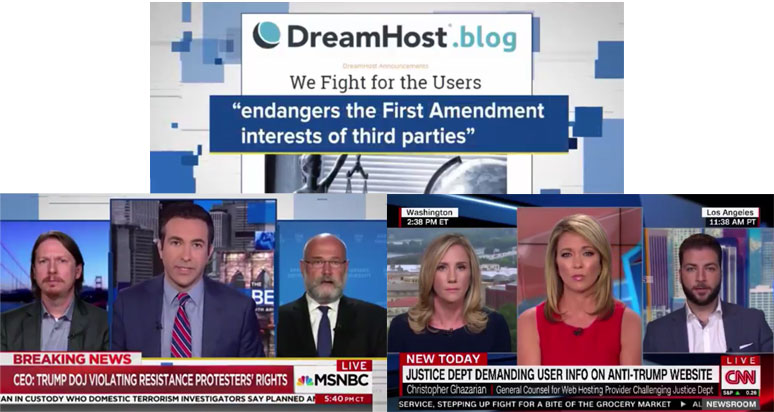 We've heard from so many internet users concerned about the future of online privacy this week. The support we've gotten has been completely overwhelming.
What's Next?
As we mentioned earlier this week, the next step in the process is to go before a judge to present our challenge to the Department of Justice's records request. Chief Judge Morin of the Superior Court of Washington D.C. will preside over the hearing.
Our hearing was originally scheduled for tomorrow, August 18th. It has now been rescheduled to next week.
It is open to the public.
When and Where
August 24th, 10 a.m.
Courtroom 315 — Chief Judge Robert E. Morin
Superior Court of the District of Columbia
500 Indiana Ave NW, Washington D.C., 20001
We believe that Chief Judge Morin will give this issue his full attention, and we look forward to hearing his measured, impartial opinion next week.
How Can I Help?
We've gotten this question a lot this week. A lot.
The best thing you can do is contact your elected representatives and draw their attention to this issue. The wheels of government may turn slowly, but they turn a lot faster when there are more people pushing!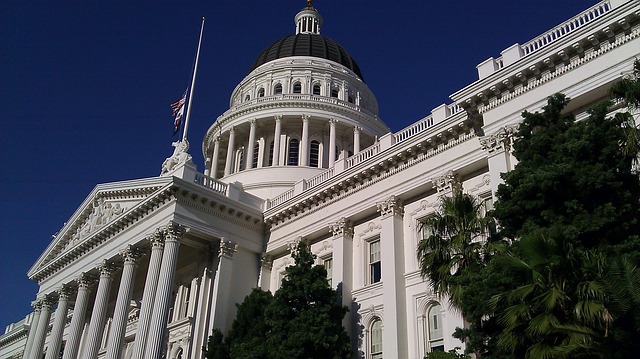 For many of the people we've spoken with this week, that's not enough. They've told us they want to contribute to our legal bills, and some of them have been pretty insistent about it. We've established a crowdfunding link for anyone who feels the need to contribute at https://crowdjustice.com/case/dreamhost.
Please do not feel obligated to do so. In other words: "We got this."
Any raised funds that remain after this legal action is completed (as determined by DreamHost) will be donated to the Electronic Frontier Foundation. The EFF has been an ally and a supportive professional resource for DreamHost throughout this challenge.
Media Requests
Members of the media seeking comment, please email privacy@dreamhost.com with questions or requests.
In Case You Missed It…