Dedicated Servers: Then and Now
Way back when in the days before Twitter, Facebook, WordPress and not really that long after Google, DreamHost was supplying dedicated servers to the masses. Back then, each individual machine was built and deployed as orders came in. At peak, we hosted a "massive" 150 dedicated servers in total, with some very interesting websites to be sure! In the latter half of this century's first decade, we decided that dedicated servers were more trouble than they were worth. We continued to support those first 150 customers, but we stopped accepting new sign-ups altogether to focus more on our core business of shared hosting.
We realized the error of our decision in 2011 thanks in large part to customer demand. We heavily automated the deployment process and re-released our dedicated offering with some new and beefy (at the time) quad-core Intel processors and up to a whopping 16GB of RAM! Even four years ago, that was pretty good! Within the first several weeks we sold more dedicated servers than we ever supported at any point in our history. People liked the product!
Get DreamHost's Most Powerful Hosting
Our dedicated hosting plans are the ideal solution for high-traffic sites that require fast speeds and consistent uptime.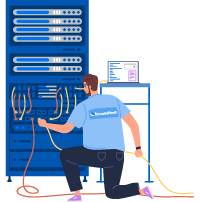 As we continued supporting thousands of these new "Blue Moon" servers, we once again took our eye off of innovation on our dedicated line to focus on many of the very cool things we have been doing with DreamObjects and DreamCompute. For whatever reason, the rest of the industry seems to have done the same! All of our mass-market web hosting competitors are still selling quad core Intel processors with up to a not-so-whopping-anymore 16GB, and in a solitary case, 32GB of RAM.
Once again, customer demand has dictated our dedicated server direction. Last week, we launched a complimentary line to the Blue Moon servers we've been selling since 2011. I am very pleased to introduce everyone to the Summer Moon family of dedicated servers! As the demands for computing power, disk speed, and RAM capacity continue to evolve, so must we. To respond to that demand, here's what we've done:
Increased the core count on all Summer Moon servers to 12. That's 3x the amount of our Blue Moon line, and most competitors.

Increased the base storage to 2TB. 

Added an option for blazing fast SSDs if disk speed is a requirement

Added options for RAM all the way up to 64GB. 

Pushed deploy time for dedicated servers down to 15 minutes (from a few hours). That means once you sign-up, you are off to the races almost as quick as it takes to spin up a Virtual Machine in some Cloud environments.

The graph below helps to highlight some of the things we've added into the new Summer Moon line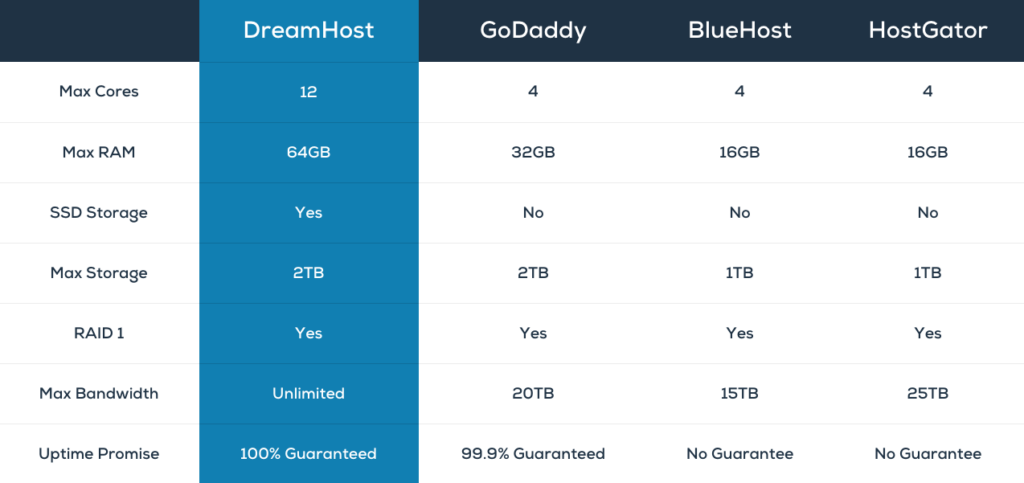 We're pretty excited about this new and powerful hardware.  It's what you've been asking for, and we're happy that we can finally throw the gates open and yell "THEY'RE HERE"! Watch out for even more additions over the next few quarters!
Don't be bashful about heading over to our dedicated server page and giving our Configurator tool a whirl to create a machine that matches your needs!