BlogHer '16 Speaker Q&A: Jessica Kupferman on Podcasting and Online Success
Raised in a small town in Maryland, Jessica Kupferman has been in the business of broadcast for many years, starting with hosting her own pretend game show at the tender age of four years old. She started her first podcast, Lady Business Radio, in 2013, and has since found success as the co-founder of She Podcasts and the Podcasting School for Women. A digital media strategist, Jessica has been featured on The Social Media Examiner, Entrepreneur.com, TMZ, and Entrepreneur On Fire. Her podcasting style can be described as humorous and "loose": "I was, and am, always myself. I don't hold back and I don't filter myself, and I think it makes better content."
A DreamHost customer, Jessica uses Managed WordPress Hosting to host shepodcasts.com. Primarily an online support group for women podcasters, She Podcasts helps women overcome common hurdles that come with podcasting, and educates them on how to easily get their messages out. Along with co-founder Elsie Escobar, Kupferman co-hosts their podcast of the same name, where they discuss current podcasting news and events, and how it all incorporates in their lives. 
Jessica will be speaking at this year's BlogHer '16 in Los Angeles on "Podcasting Best Practices", which will include tips on how to host and launch a podcast, as well as how to keep podcast audiences engaged. In anticipation of BlogHer, we talked to Jessica to find out more about the mission behind She Podcasts, and got some solid advice from her to small business owners looking to achieve success online: 
What prompted you to create She Podcasts? What is the mission behind it?
When I started my podcast, I barely knew anyone who was doing it, and almost no women. When I would ask questions of my more experienced, male colleagues, I never really got answers that felt "workable" to me. Their answers were techy, salesy, mathematical and not practical for a woman with kids and a business and a life. I wanted to know how my contemporaries were doing what I was struggling with—and so I created the Facebook group. I added my friend Elsie who I knew had a podcast as well, and she added all her lady friends—and before I knew it, it was hundreds, and now thousands of women!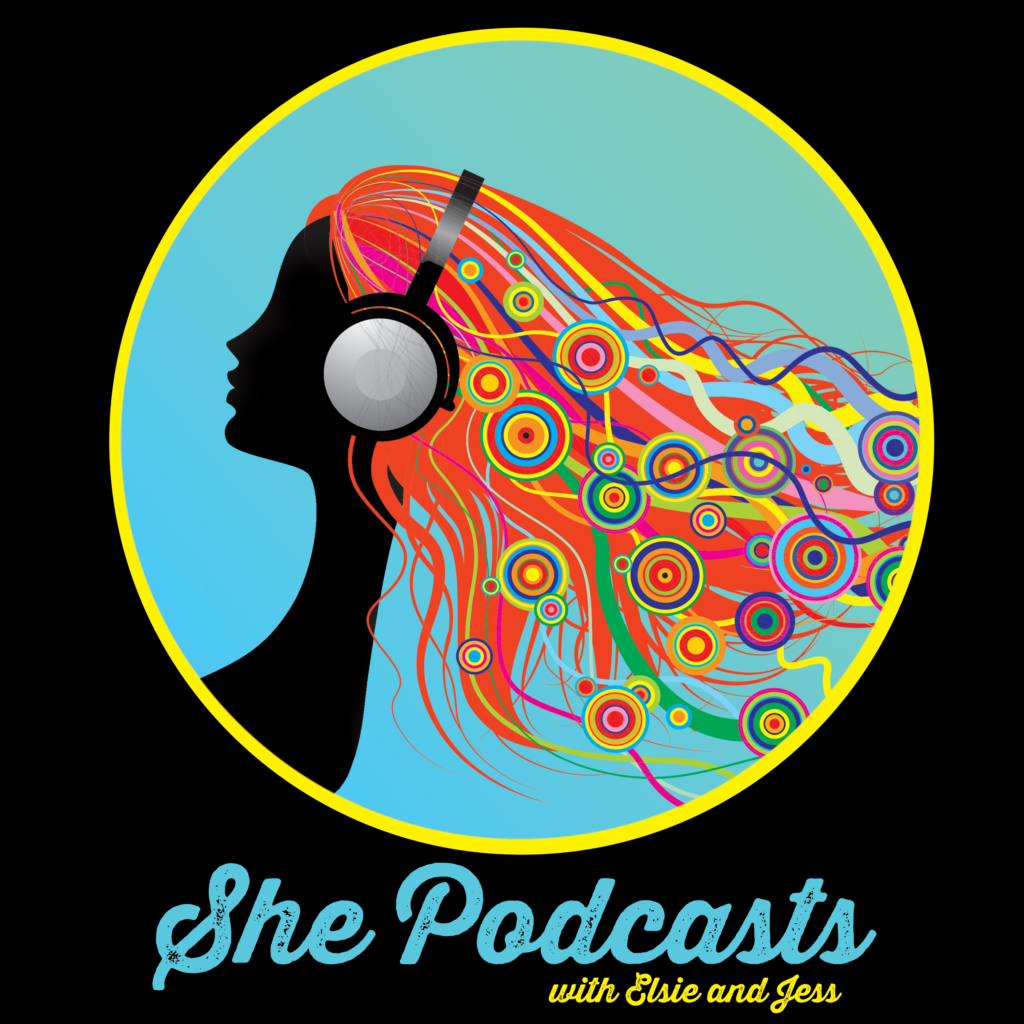 You're a speaker at this year's BlogHer—Congrats! Your session is on "Podcasting Best Practices"—What would you say is the most important thing to keep in mind if you're deciding to launch a podcast?
Most important thing to keep in mind if you're deciding to launch is to commit. You can't half-ass a podcast. It's episodic, very public, and listeners get addicted and count on the content. It's not like blogging. Podcast fans are….engaged. And opinionated.
You have over 15 years of experience working in the internet marketing space—Can you share one key piece of advice you would give to a small business owner who wants to achieve online success?
The key to online success is something that when people hear it, they roll their eyes and groan. But if you can't master this, you'll never have success. Don't hold back. Don't compartmentalize yourself, don't be the "online" you and then the "real" you, don't refrain from sharing your deepest, darkest, weirdest, scariest feelings or self. People want someone to relate to, someone they can trust, someone who gives everything. A good singer belts the hell out of those notes, gives it EVERYTHING they have. Actors dive into the depths of their souls in order to deliver raw, authentic performances. Your job is no different. Give it everything, and don't hold back.
Lastly, if you could chat with any person on your podcast (living or dead), who would it be and why?
My first instinct when reading this question is to answer, "my mother." My mom passed away from cancer in 2005, before social media came to be, but she was a woman who, when AOL and Prodigy came to be, spent a lot of time online making friends and running chat groups and it was someplace she could be herself. In real life, she was a 50-something divorcee with 2 kids in college, an accounting job she hated, and a group of friends who stopped reaching out when she was the only single gal in the group—but online she could be her brilliant, hilarious, nurturing, opinionated self and people loved and praised her on a daily basis. I think she would have made an amazing podcaster and blogger and an amazing guest. I often wish she could have lived long enough to connect with friends on Facebook. It would have been life-changing for her.
Follow Jessica on Twitter @jesskupferman. BlogHer '16 attendees—see Jessica at Podcasting Best Practices in the The A/V Club track on August 6, 2016 from 10:30a.m. – 12:00 p.m.
DreamHost is a proud sponsor of BlogHer '16… Visit us at booth 706 to chat!