BlogHer '16 Speaker Q&A: Heather Gold on the Intimacy of Consensual Comedy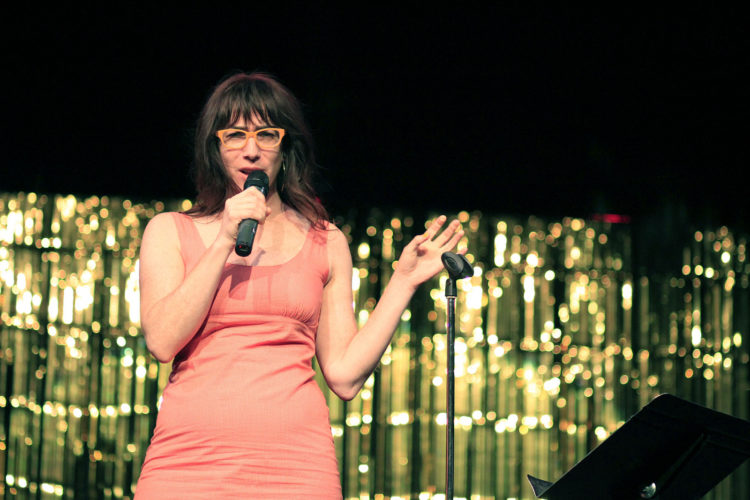 Raised in Niagara Falls, Ontario, Heather Gold is a comedian and webcaster (and not to mention longtime DreamHost customer!) who has appeared in WIRED, TechTv, npr, Fortune.com, The Wall Street Journal, and more. She's best known for having created "interactive comedy", a unique performance style that blends "personal storytelling, humour, improvisation, conversation, communal activity and other techniques to create a relatively quick sense of intimacy and connection" with her audience. Her one-woman hit show "I Look Like an Egg, But I Identify as a Cookie"  has won numerous awards, and has resulted in over 50,000 cookies baked and served. 
Heather also speaks at colleges and conferences, helping people and companies "be themselves in public and stay connected for presentations and development work. When she isn't performing interactive comedy, you can find Heather doing solo standup performances, playing hockey, riding her motorcycle, adventuring with her girlfriend, or making her way through every episode of Seinfeld (she's currently on Season 6). She's also working on her next solo show, "Everything Is Subject to Change", and her new storytelling show featuring women who are "Hollywood old" (over 29).
Heather will be moderating a panel at BlogHer '16 this week, entitled "Keeping Friends During a Heated Political Season". In anticipation of BlogHer, we talked to Heather to find out more about her distinctive style of interactive comedy, as well as the role comedy plays in 2016 (a.k.a "The Worst Year Ever"):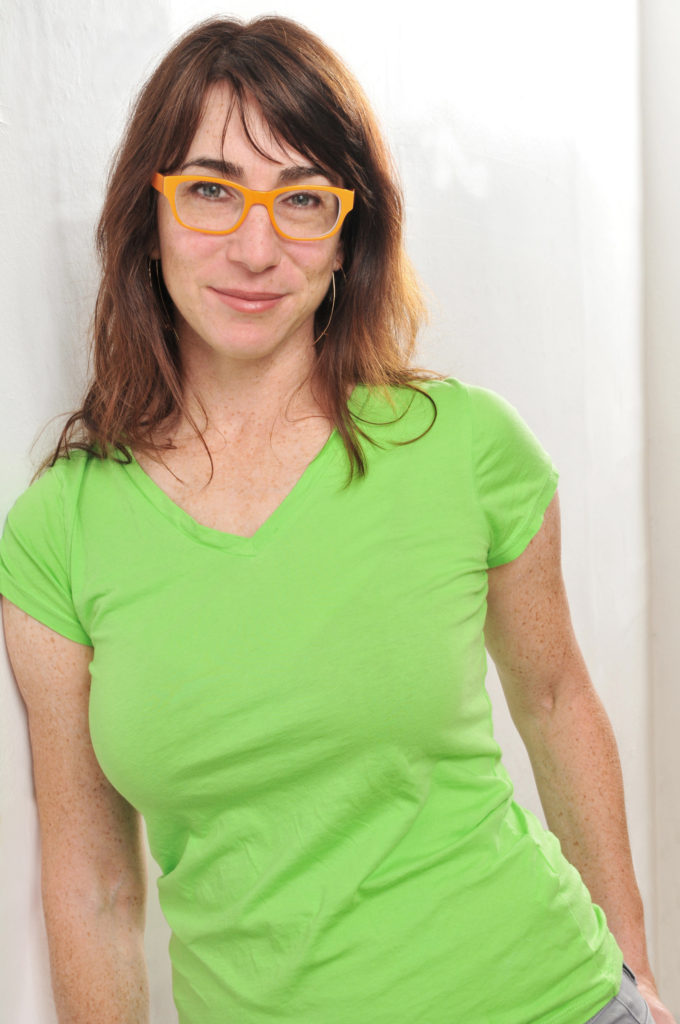 How did you decide to get into comedy? 
I wrote little funny plays when I was a child for my cousins to perform. As an adult?  Law school drove me to comedy.
You created "interactive performance", your very own unique style of standup comedy in which you're able to turn a large performance into an intimate conversation with your audience. I can imagine this style of comedy is very rewarding—What inspired you to perform comedy in this way?
It's something I do in solo shows when there is a lot of time to talk with and thread the audience. This was inspired by my early Internet experiences that were very participatory. I set up a joke at an early SXSW show and asked, "Who here has repetitive stress injury?" Someone yells, "We can't raise our hands!" It got a huge laugh and I was charmed. I asked the room to give that person kudos and I thought, "What if I didn't write all the jokes? What if I did it more like we do on the Net?" I've been playing with it ever since. I really love involving people and inviting them in. It means you can't shut them down harshly though, or you'll never get them to open up again. But it does depend on what room you're in. The Hairpin called my approach "Consensual Comedy". I like that better than the bullying element of traditional stand up rooms. 
At this week's BlogHer, you're moderating a session called "Keeping Friends During a Heated Political Season"—Can you give us a sneak peek and share an important tip to keep in mind during this turbulent election year?
The word "actually" never helped anyone.
There's been a lot of grumbling on the Internet lately that "2016 is the worst year ever". What are your thoughts in terms of comedy and the role it can play in dealing with what's going on in the world right now?
Comedy isn't even a luxury right now. We need it. Comedy and trouble go together. I'm a Jew. How do you think we got funny? 
Find out what else Heather is working on by subscribing to her newsletter at heathergold.com, and follow her on Twitter @heathr. BlogHer '16 attendees—catch Heather at Keeping Friends During a Heated Political Season in the the Heart & Soul track on August 5, 2016 from 10:15 a.m. – 11:15 a.m.
DreamHost is a proud sponsor of BlogHer '16… Visit us at booth 706 to chat! 
Feature Image: Heather Gold at Comedy Girl Live 2012 / Photo Credit: Sorrell Scrutton / Image Source: Flickr