What is a Domain Name?
Check out these frequently asked questions to help you understand everything you need to know about domain names.
Everything to Know About Domain Names
Domains — a.k.a. domain names — is a system in which we organize all of the websites and pages that are available on the internet. Simply put, domain names (also known as the the URL) are what we type into our web browser to find a specific site and access its content. Instead of giving out your personal information, the Domain Name System (DNS) translates your domain name into an IP address, which will help protect your privacy.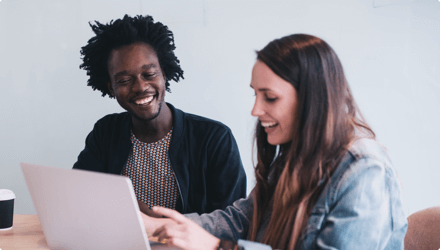 Domains have a particular set of formatting rules that determine whether or not a domain name is valid. Here's a quick overview:
1. Domains are not case-sensitive. Typing "Google.com" as opposed to "google.com" into your web browser will search the network of domain names and yield the same result.
2. There are no spaces allowed in domain names. Oftentimes a dash may be used to differentiate certain words in a SLD for the purpose of clarity. For instance, say you run a business that helps people find merchandise resellers on the internet. The domain "who-resells.com" is way easier to understand (and more appropriate) than, ahem, "whoresells.com," am I right? There isn't any sufficient evidence that search engines, like Google, penalize sites in the page rankings due to dashes in the domain name. However, it may be more difficult for users to find your site if there are dashes in the domain name, so make sure you only use a dash if it helps with clarity.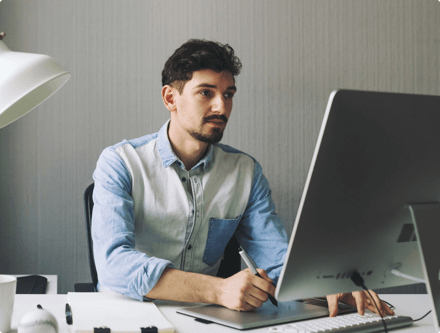 3. While letters, numbers, and dashes are allowed in a domain name, special characters (?, &, !, etc.) are typically not allowed.
4. SLDs must be at least two characters long and have a 63-character limit. Top Level Domains (TLDs) do not count towards this limit.
5. Speaking of TLDs, you can can choose from hundreds of choices to help clarify what you're selling, what your business does, or which country you're located in.
Although domains may initially seem complex, it's pretty easy when you break down the language of the internet.