Last night DreamHost's Brea office was burglarized.
Someone gained access to our building, broke into our locked office, and stole a critical piece of hardware.
Our neon sign.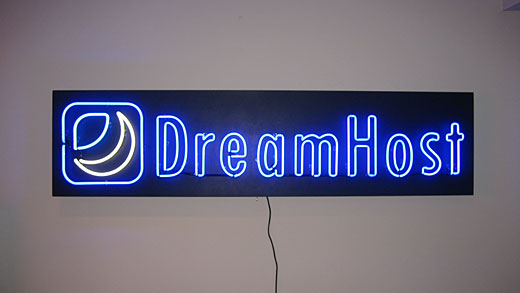 This one-of-a-kind artwork was commissioned for our 2006 Christmas party and had been proudly hanging on the wall of our office in Brea ever since. Until today.
The thieves left this sign in its place.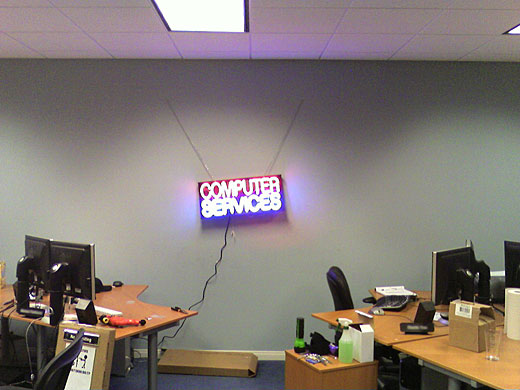 What confuses us most is that the thieves didn't steal any computers. Those 20 inch LCD displays? They're still there. Dell and Mac desktops? Check. Foosball table and arcade machine? They were all unmoved and seemingly untouched.
We have no idea who could have done this. Our building and our office are locked up tight after hours. We had people working here until the wee hours of the morning and nobody saw anything! We're stumped and the Brea police department has never seen anything like it.
Sure, there's plenty of people out there who want to blow us up and some who even want to kick our f$ckin' a$$es. But who would break into our office just to steal a neon sign?
It is a mystery.
If you happen to come across our sign, we'd like to know about it! We don't have any leads to go on, and that sign holds great sentimental value to our employees. Please contact us if you see or hear anything!