Contrary to popular belief, we were not evicted from our Los Angeles office in October. Our lease was up and we had to skeedaddle.
However.
Due to several factors out of our control and a slight miscalculation on the part of someone I'm too nice to name…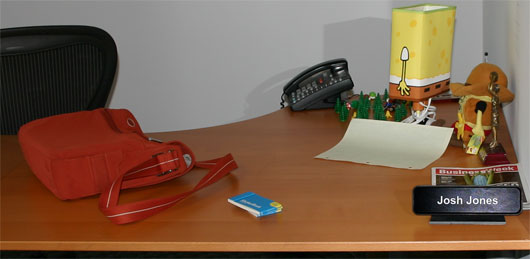 …our new office wasn't ready for our LA employees until a week ago.
The timing was perfect though…we had our Christmas party there last Friday and it was totally worth the wait!
We've moved into the AON building in downtown Los Angeles. Check it out!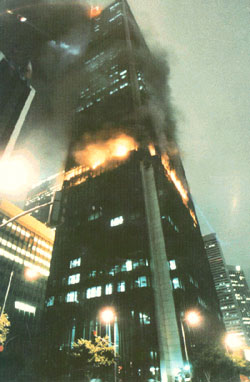 Whoops! How'd that get in there? That's actually our building as it looked in 1988.
This is the AON Center as it stands today-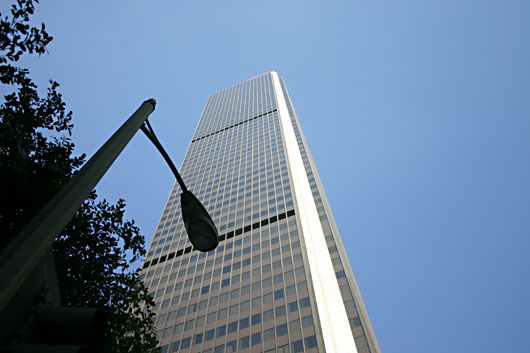 It's just a few blocks away from our old office, but it's a few hundred feet higher. The AON Center is the second-tallest building in downtown Los Angeles. The view, as you'd expect, is obscene.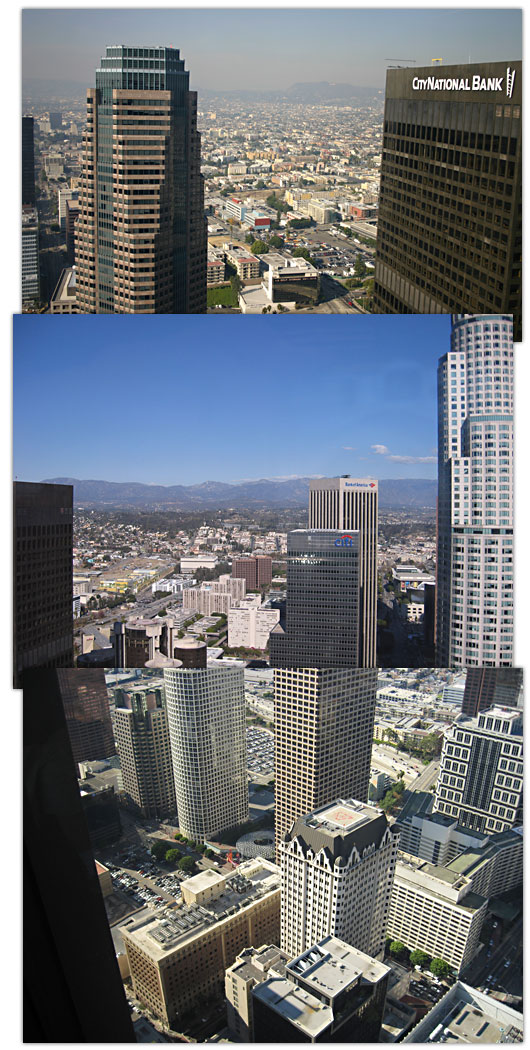 The inside is even better.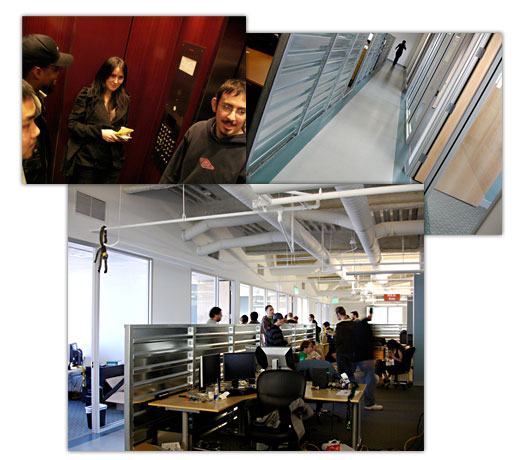 Join me, won't you, as I take you on a whirlwind low-res cameraphone video tour!
[Video eaten by trolls]
But enough about the office! How was the Christmas party?
It was awesome. Those of us who work in the Brea office were shuttled in on a limo!
The ride into LA was quick, painless, and the air was filled with excitement! The ride back, on the other hand, smelled like alcohol, swamp butt, and broken social boundaries.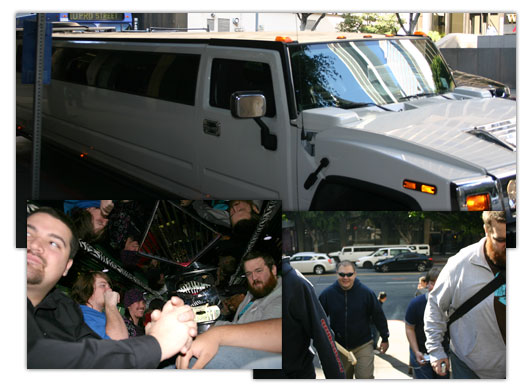 There was much lounging!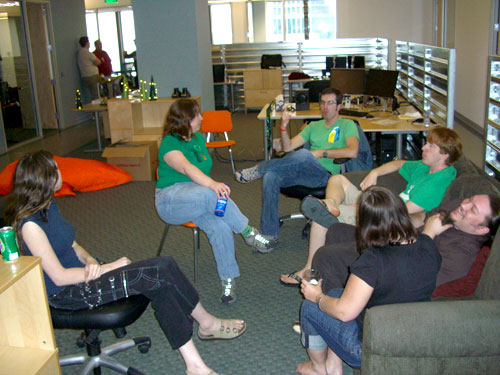 and gift-giving!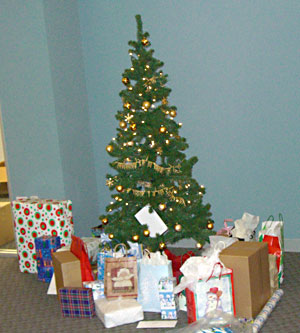 and Rock-Banding!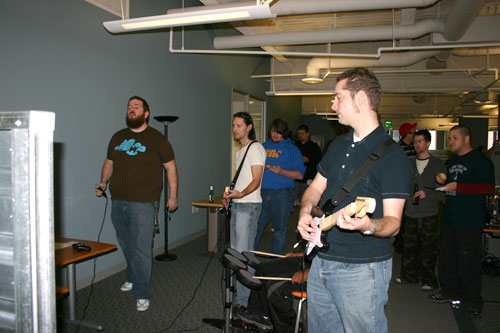 Our soon-to-be conference room was turned into a food-dispensing arena of gluttony by our capable caterers, The Patina Group.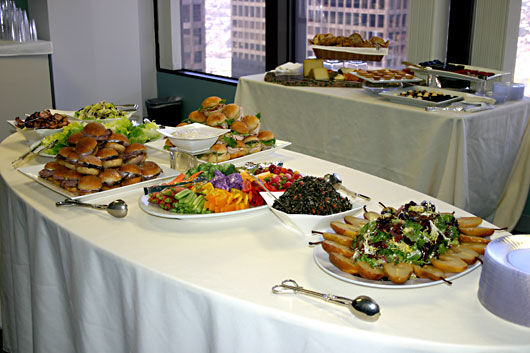 If your site was down on Friday, sorry. We were too busy playing pool, eating, and sitting around doing nothing to fix it.*
*Kidding.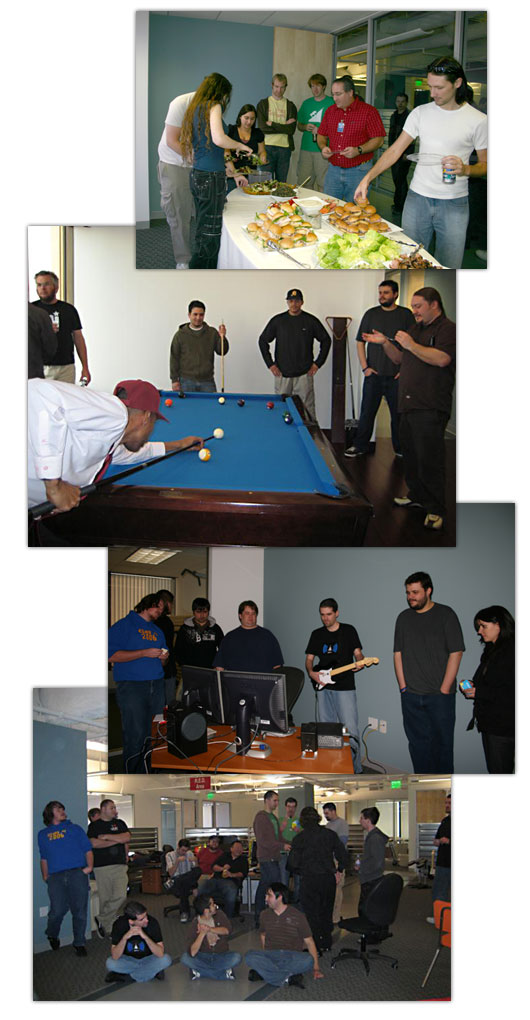 Great success!
By now you're probably wondering how you can end up at the next DreamHost party, or at least get a peek at our new office in person. The answer is simple! Send us your resume.
We're hiring people all the time and no matter how often we post our open positions, we never seem to get enough applications. Ever!
Tech support employees can choose to work in either our Downtown LA office (pictured above!) or our Brea office (also nice!) about an hour east of LA. If you're an admin-type you'll need to work downtown since that's where our servers are.
See you in 2008, Internet people!