Small Business Spotlight: Rebel Yogi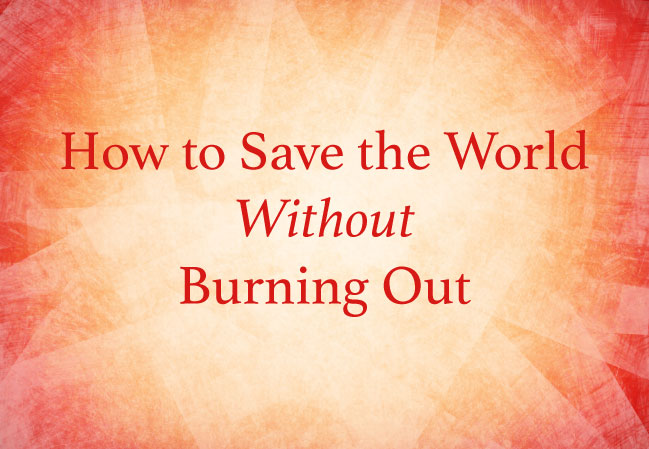 Today's National Small Business Week Customer Spotlight is on Rebel Yogi, created by Jessica Glendinning, a self-proclaimed writer, yogi, and rebel. Rebel Yogi is based out of West Virginia and offers yogi retreats, workshops, and classes, all with the goal to empower people to improve their lives through yoga. Jessica has been working on creating a "program that works with activists and other positive change-makers, helping them embrace the idea that in order to heal and sustain our world, we must first to the same for ourselves. My goal for the Rebel Yogi community is to reach out into the world, empowering thousands of world changers to improve their lives through yoga, while also creating a sustainable life balance as they make their lasting mark on the world."

What motivated you to start Rebel Yogi? 
I have watched far too many friends and colleagues martyr themselves for the causes that they believe in. Whether making positive change as a social entrepreneur, from within a non-profit, as an activist on the front lines, or even just in their everyday lives, the people who are doing the best work in this world are often doing so in an unsustainable way. After treading my own path from impact to burnout and back, I was inspired to change the conversation around changemaking – to teach people that in order to do their best work, they have to be their own cause, first.
Get Content Delivered Straight to Your Inbox
Subscribe to our blog and receive great content just like this delivered straight to your inbox.
What parts of running a small business do you find most challenging? Most rewarding? 
Rebel Yogi is just into its second year of being a business, and as most people know the first five years are usually when new businesses crash and burn. I'm still finding my own balance – as a small business owner, yoga teacher, dog-mom and regular person trying to make a difference in the world around me. But despite the challenges, I wouldn't have it any other way. I love being the power behind the engine, the heart and mind and drive – rather than just another cog in the wheel.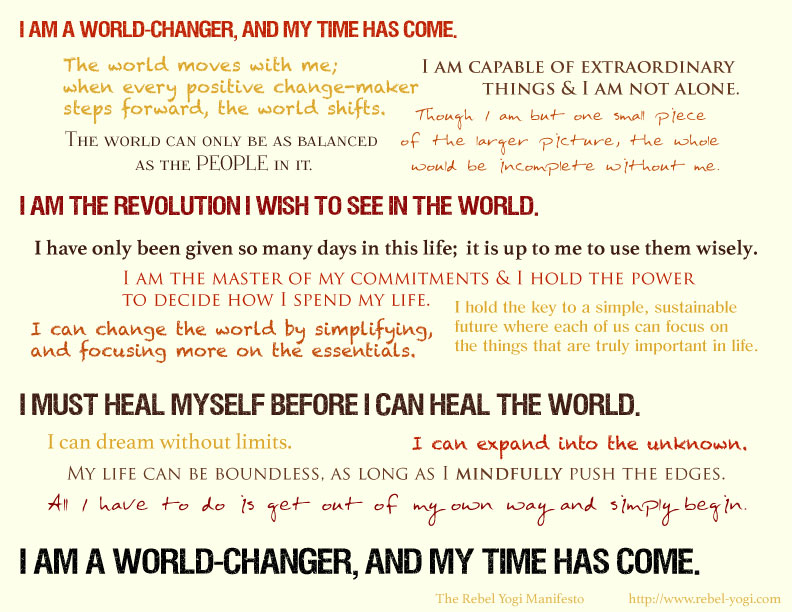 How has technology (the Internet, Social Media, etc.) impacted how you conduct business?
Rebel Yogi wouldn't exist in its current form without the Internet and all that it entails. Yes, I would still be able to teach yoga and run workshops, but I am so grateful to have a platform that allows me to connect with world changers all over the planet, to have a global impact from my little corner of the world.
That's what Rebel Yogi means to me: the opportunity to have massive, world changing impact while remaining whole and balanced. Just imagine it – a world where making a difference can also mean a better life for those creating the change. – Jessica Glendinning
Why did you choose to host rebel-yogi.com with DreamHost? How has DreamHost helped you run your small business? 
I was first introduced to DreamHost by a family member in early 2011, as I was starting my first small business (as a freelance graphic designer). I have stayed with DreamHost since then as a totally satisfied customer, hosting several different websites and continuing to be blown away by the amazing customer service – including the late night "OMG I just won a writing contest that's going to bring me tons of traffic tomorrow HELP!!" support ticket.
We Support Your Dream
Whatever your online goals, we'll be right there with you, making sure your site is fast, secure, and always up. Plans start at $2.59/mo.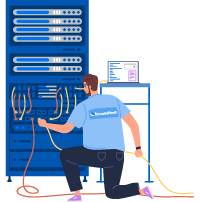 What does the future have in store for Rebel Yogi?
Growth! I believe so deeply in the people that I serve, and I want to continue to expand the message and reach of Rebel Yogi. We're finding a sustainable path to change – instead of the current revolving door model of change making (where on one end, fresh-faced and energetic young dreamers come in the door and systematically turn into the jaded, burned out souls who come out the other side), I want to see an ever-growing ocean of balanced, energized and empowered change makers!
Do you have any advice for those interested in starting their own small business?
What are you waiting for? It's never been easier to get started – it's a lot of hard work along the way, but I really believe that small businesses can change the world.