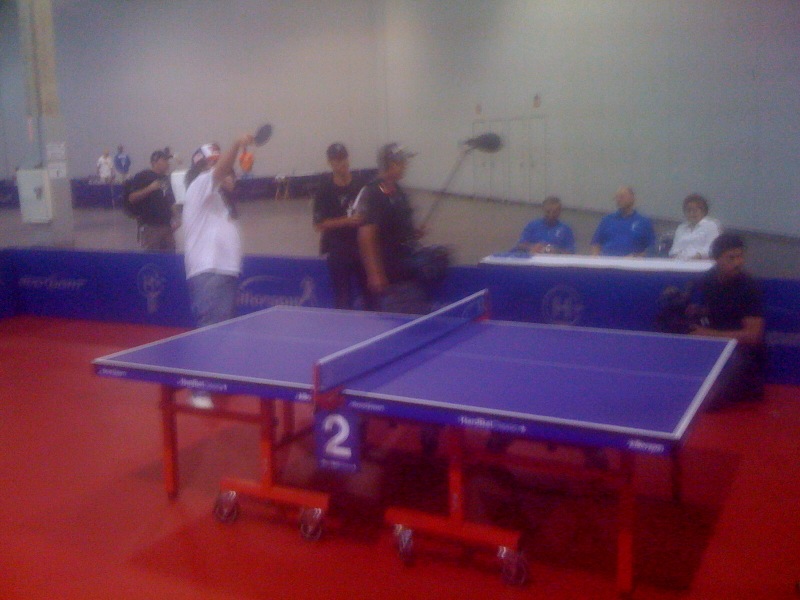 Hey!
Big props to the dozen or so DreamHosters who showed up and got $61 of credit to their DreamHost account.. I scored 29 points total, Micah 32!
Unfortunately, Micah didn't get to move on to the next round, tomorrow at 11am in the Venetian (ballroom C).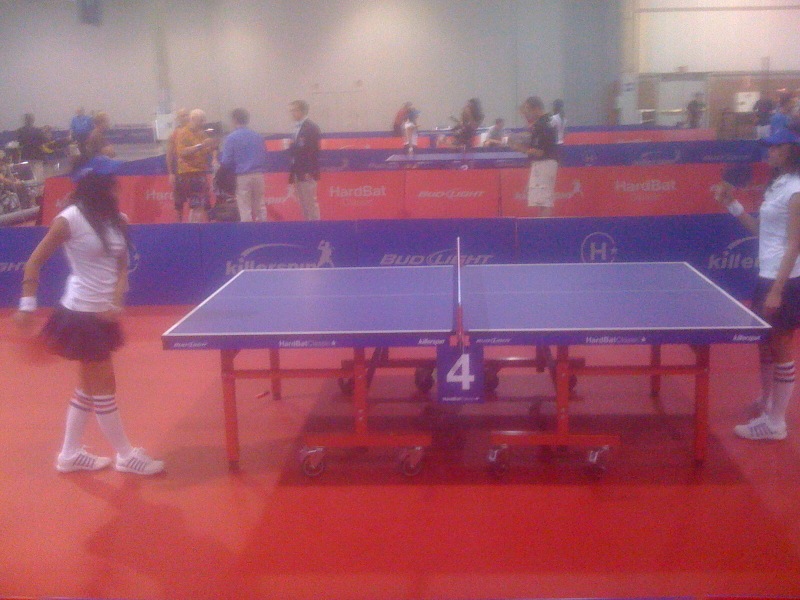 BUT I DID.
All thanks to my mad 17 point handicap (in a game to 21) against two guys in my round-robin! BOO YAH. And the other guy dropping out because he "hurt his shoulder". Pshaw.
So, if you missed the first round, here's your (last) chance to get some more credit.. come root Josh on tomorrow (Saturday) and get $2 a point scored!!
To wrap things up, here's a pic of the big mac I got on our drive to Vegas: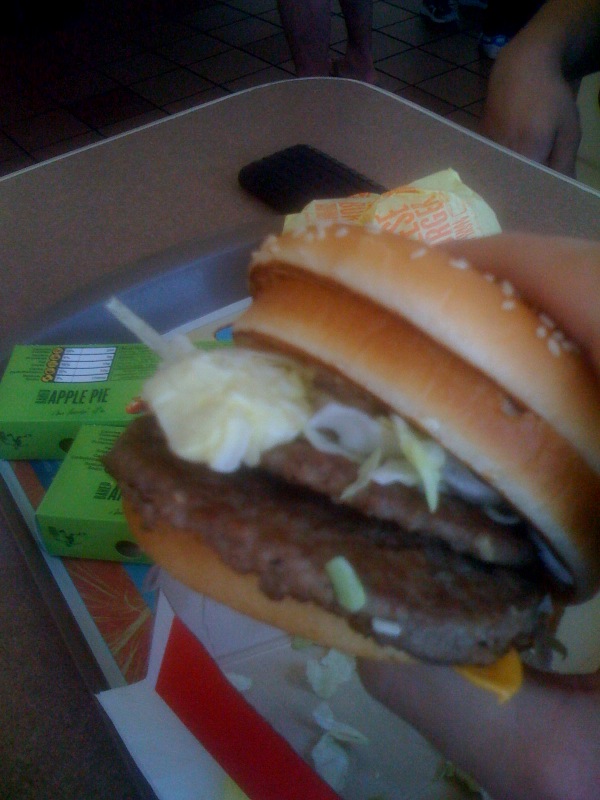 What, was it their first day?!