Recap: DreamHost at BlogHer '15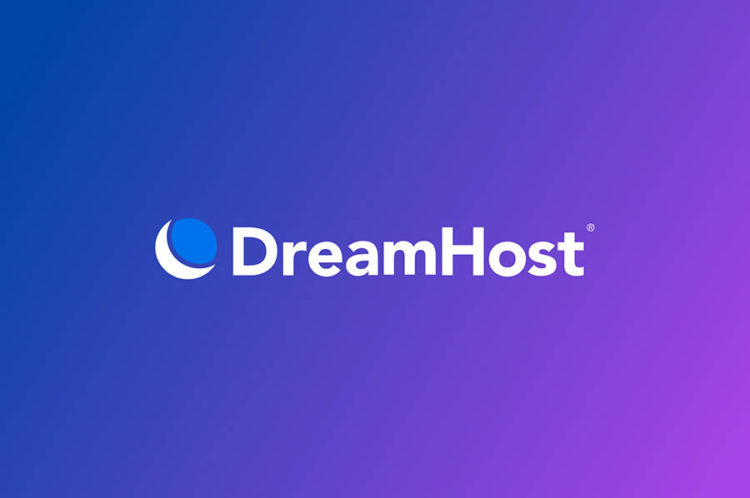 It's been one week since BlogHer '15: Experts Among Us, and it's still on our minds here at DreamHost. The three-day conference held at the Hilton Times Square in New York City was truly an all-around good time, full of laughs, interesting and inspiring people, and lots and lots of cool brands exhibiting their products.
Founded in 2005, BlogHer started as a movement to inspire women "to find their voices and turn their passions into content, community and commerce". The BlogHer community includes some of the most talented individuals on the Web, ranging in topics from parenting and social issues to fashion and beauty. From their site:
Presented by SheKnows Media, the 2015 BlogHer conferences are the world's largest celebration of women content creators across social media, video, photos, and the web.

The BlogHer conferences began in 2005 to answer the question "Where are the women bloggers?"

Over the past 11 years, our events have empowered women in social media to meet, inspire, and celebrate each other, find opportunities to work with brands, and come home with new ideas, skills, and connections.
Power Your Blog with DreamHost
We'll make sure your blog is fast, secure and always up so your visitors trust you. Plans start at $2.59/mo.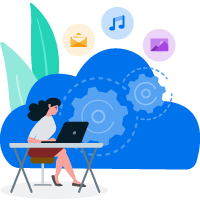 This was DreamHost's second appearance at BlogHer; this year we exhibited alongside vendors that included the following: Dunkin Donuts, Shea Moisture, Lysol, WordPress, Baskin Robbins, Jet, ASPCA, Best Buy, Tom's of Maine, Merck for Mothers, and Lyft, just to name a few.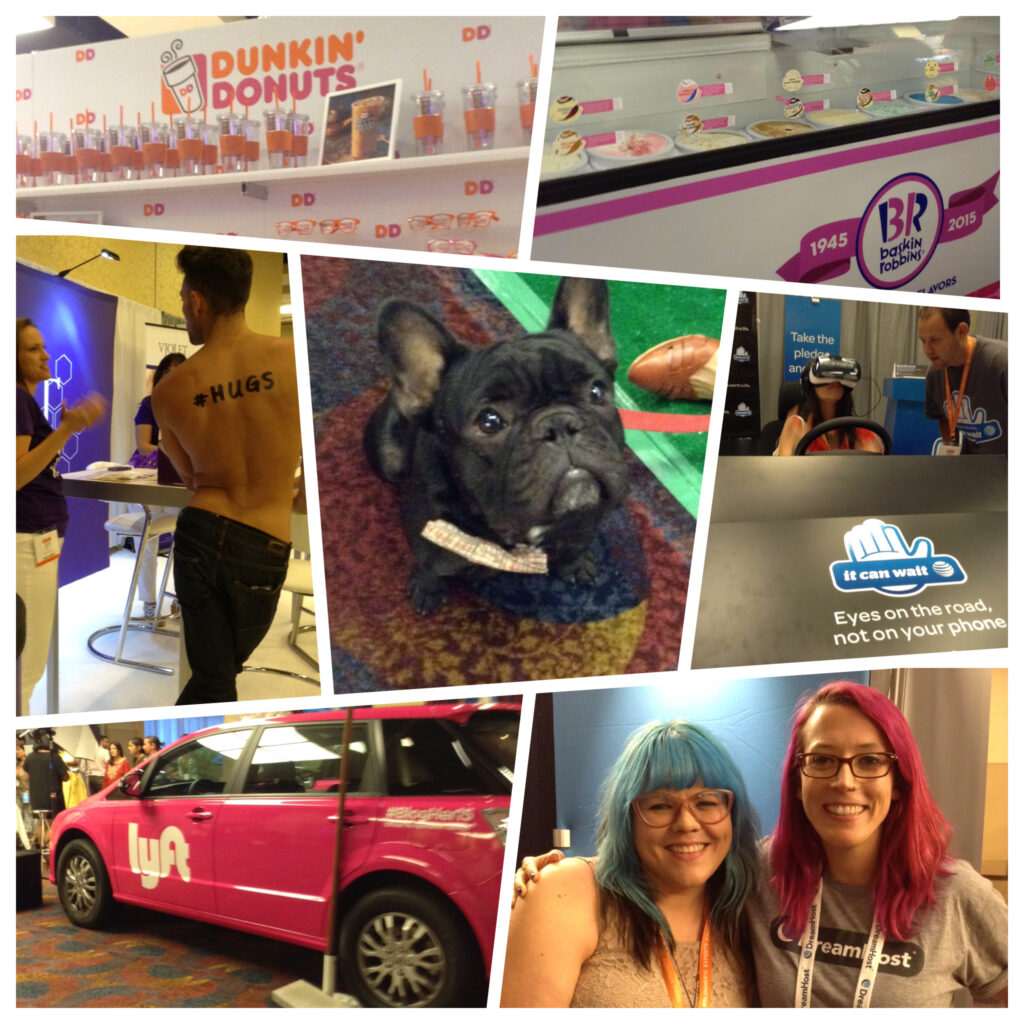 Our booth was right across from the fabulous ladies of Shea Moisture, who were busy giving out samples of delicious-smelling beauty products and doing ladies' hair and makeup for free (our Cathee got dolled up by them – see how cute her pink hair looked in the picture below!). We were also neighbors with Dunkin Donuts and Baskin Robbins, who were giving out free samples of coffee and ice cream (respectively) all day every day of the conference… Very dangerous.
The Expo Hall was buzzing with excitement all weekend: All the vendors at BlogHer were super friendly and energetic, which made the event feel that much more welcoming. When attendees were not in their sessions soaking up knowledge or hearing from keynote speakers such as Gwyneth Paltrow and Christy Turlington, they were flitting from booth to booth, picking up free swag and chatting it up with exhibitors.
As attendees walked up to our DreamHost booth, most of them were immediately enthralled by our adorable robot swag, grabbing stickers and keychains for themselves or their kids. Our robot tanks were a big hit, "so soft you can cuddle with them", as Cathee pointed out.
What impressed us the most at this year's conference was the strong sense of community. It seemed as though everyone's aura at BlogHer – whether they were an attendee, a vendor, or a speaker – hummed with passion, kindness, and the willingness to learn and be inspired. Each person who stopped to talk with us at our booth greeted us with a friendly hello and a warm smile. Some of the women we met felt like old friends off the bat, starting conversations with ease and joking along with us right away. Even if they weren't necessarily in need of new web hosting, we were delighted to just share a laugh with them and talk about their websites, jobs, and passion projects.
As is always the case at the events in which we exhibit, it was so awesomely rewarding to meet some of our current customers, a few of them having been with us for over 10 years! Whether they bounced up to our booth singing our praises, or casually sauntered up to us with a cool, calm, "Ooh DreamHost, I use your hosting. You guys are awesome.", or even those who simply passed by to tell inquiring attendees how much they loved our services and recommended us right there on the spot — it warmed our heart immensely and pumped us up to have the opportunity to talk with them face-to-face.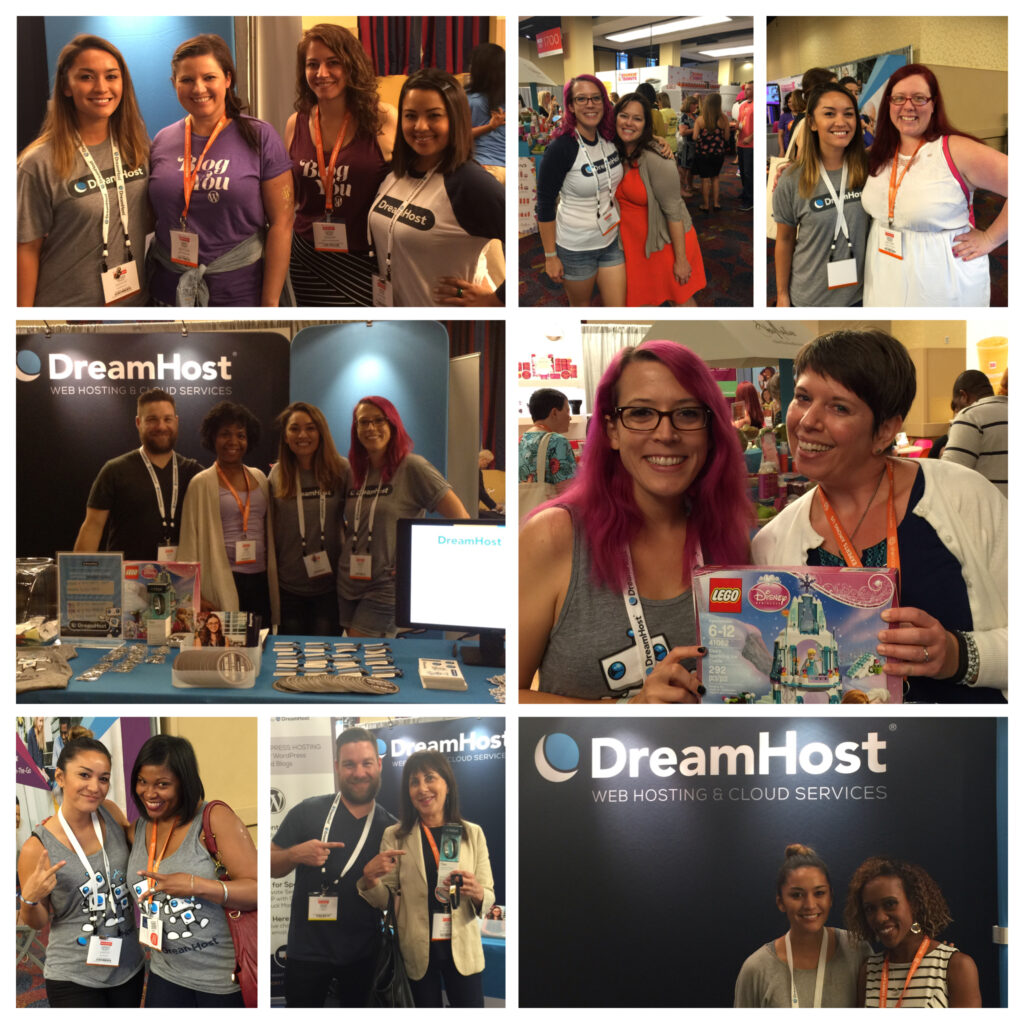 We felt right at home at BlogHer '15. Being able to sponsor and exhibit at this event while having the chance to meet so many fantastic, creative women (and some men!) was truly an honor. Thank you for putting together such an amazingly inspirational and fun-filled conference, BlogHer!