Q & A: Trainer Brent Coco explains how CloudFlare can help your site run faster
Exciting news, everyone! Our friends at CloudFlare will be presenting the first DreamUp of 2015 on Wednesday, February 25 at 12pm PST!  CloudFlare is one of our trusted, esteemed partners — it helps with both performance and security, but we thought it would be useful today to explain how it can make your web site run faster. So in anticipation of our upcoming DreamUp, here's a quick Q&A we did with Brent Coco, CloudFlare's trainer (and DreamUp presenter!).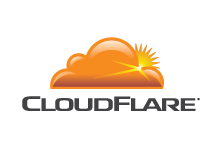 What does CloudFlare do?
CloudFlare is a next-generation web content accelerator and web security suite all rolled into one. Traditionally, web content delivery and security management was all performed by dedicated boxes sitting in a server rack: firewalls, load balancers, and other optimization strategies were all managed right alongside the origin server.  The associated cost and maintenance meant this solution was completely beyond the reach of most site owners. CloudFlare performs all these functions and more as a SaaS – which means we're super easy to activate and extremely nimble to update, customize, and react.  Our network is made up of 32 globally-positioned data centers that both screen incoming web requests for malicious attacks, as well as serve cached web content to visitors around the world.
Why should a DreamHost site owner cache their static content?
Distributing your static content with CloudFlare leads to faster page load times for your visitors. As visitors are more inclined to bounce away from a slow-loading site, you will reduce your bounce rate and increase the amount of time that people spend on your site. Or, in other words, a faster website means your visitors will stay longer.
Do I need to do anything special to have CloudFlare cache my content?
No. Unlike many other traditional performance tools, CloudFlare is zero configuration. What this means is that there is no configuration once you sign up for CloudFlare. CloudFlare's technology will automatically cache the static content based on file extensions.
Cloud Computing and DreamHost
When you partner with us, your website is in good hands! Our services pair friendly expertise with top-notch technology to give you all you need to succeed on the web.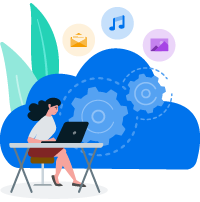 Will CloudFlare work with WordPress?
CloudFlare is a complementary offering to popular WordPress caching plugins. Whereas most WordPress caching plugins focus on optimizing your database and server, CloudFlare optimizes at the network level. If you activate CloudFlare through W3TC, then you do not need to use the CloudFlare WordPress plugin as well.
What kind of static content does CloudFlare cache?
CloudFlare caches common static content file extensions, including JavaScript, CSS and images. The full list of what CloudFlare caches can be found here.
Will caching my static content affect dynamic updates to my site?
No, dynamic updates to your site will still occur as they do now. CloudFlare is fully compatible.  CloudFlare does offer a WAN technology called Railgun for dynamic content.  With Railgun, dynamic content can be rapidly delivered through a combination of GZip compression, secure tunneling between the origin server and the CloudFlare edge server, and video compression-like refresh that only updates the changed assets. Railgun is available to all DreamHost customers.
How do I get started? 
Go to the Domains -> Manage Domains section of the DreamHost Panel and either Add a New Domain, or Edit an existing Domain.
Scroll down to the CloudFlare Services section of the page and select 'Enable CloudFlare on this domain'.