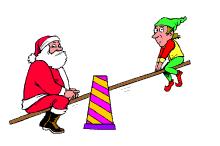 While you've all been goofing off and having fun during this holiday season, we've been hard at work doing the setup for a few highly requested software upgrades!
Here's the list of upgrades:
1. Imagemagick upgraded to version 6.2.4
2. Subversion upgraded to 1.3.2
3. Ruby upgraded to 1.8.5
The first two are already installed on around 75% of our servers and will be on all of the rest by the end of the day.
The Ruby upgrade may cause some complications so we'd like to take it a bit slower. If you are a Ruby user and you gotta have the latest version, let our support team know and we'll install it on your server first.
You can't say we never gave you anything now! And before you give us grief that one of these upgrades is not the version you wanted, take a moment to consider all the people out there that don't even have what you have and appreciate what you do have. This is the holiday season, after all!