In December we announced our Call for Apps contest. We asked you to submit open-source web apps to our One-Click Installer and we then put the best of the best up for evaluation. Our customers then ranked their favorites on a 1 to 5 star scale throughout the month of January.
The votes are in, the dust has settled, and we have our winners!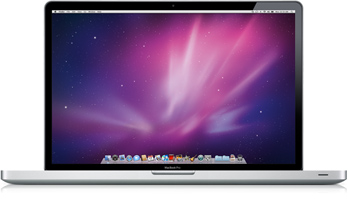 The grand prize winner of a 17″ MacBook Pro (USA model) is:
concrete5 (avg: 4.611 stars)
concrete5 is a CMS that makes running a website easy. Go to any page in your site and an editing toolbar gives you all the controls you need to make changes.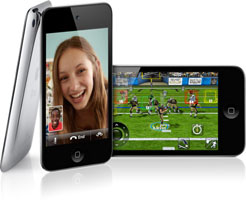 Our three second-place winners of 8GB iPod Touches (USA model) are:
Textpattern CMS (avg: 4.444 stars)
A flexible, elegant and easy-to-use CMS
Omeka (avg: 4.409 stars)
Create complex narratives and share rich collections, adhering to Dublin core standards with Omeka on your server, designed for scholars, museums, libraries, archives, and enthusiasts.
ecoder (avg: 4.069 stars)
ecoder is an open-source web-based code editor with real-time colour syntax highlighting. It allows multiple documents to be edited directly online at the same time.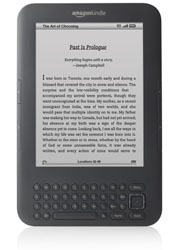 Our five runners-up and winners of 3G Kindles (USA model) are:
GetSimple CMS (avg: 3.938 stars)
GetSimple is an open source CMS that utilizes the speed and convenience of XML, a best-in-class UI and the easiest learning curve of any simple Content Management System out there.
XODA (avg: 3.882 stars)
XODA is a simple Document Management System targeting end-users and also developers.
Friendika (avg: 3.833 stars)
Friendika is a distributed social network application which runs on commodity hosting platforms – PHP/MySQL/Apache.
ComicCMS (avg: 3.500 stars)
ComicCMS runs and manages your webcomic website. Really well. It's powerful and easy!
Contao (avg: 3.176 stars)
Contao is an open source content management system (CMS) for people who want a professional internet presence that is easy to maintain.
Congratulations to all the winners! Every one of these apps is impressive in its own right.
If you've not had a chance to experiment with any of them, please do! We know you'll like what you see.
If you submitted one of the apps listed above keep an eye on your email box – we'll be contacting you this week with more information.
And of course, keep an eye on our one-click installer as new apps are added regularly throughout 2011 and beyond!