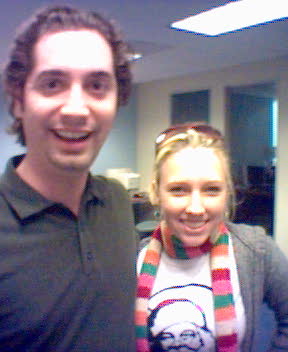 Look at me! I'm standing next to an INTERNET SUPERSTAR.
This is Lissa! She's one of our oldest customers and she found time during her busy vacation to Los Angeles to stop by our offices today to say hello! Hello Lissa!
Lissa's got a super-popular site, Lissa Explains it All, and it's one of the Internet's most well-known places for beginners learning HTML. She made it when she was just a wee lass, but as you can see she's no longer wee!