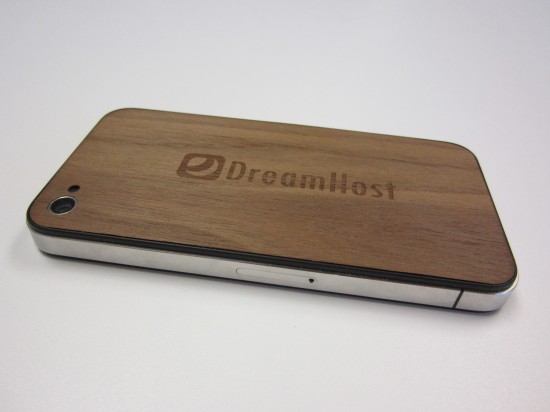 We're down to our last JackBack. It could be yours…
Just follow these simple steps!
Take the last four digits of our FAX number.
Subtract the year in which dreamhost.com was registered.
Add in the amount of money we would pay affiliates for sending us three direct referrals using the "one-time payment" option.
Add the year that Dan Johnson was deploying crickets in the government sector.
Subtract the date in the month of July when Simon Anderson became DreamHost's CEO.
Multiply by the first two digits of our "Community Manager" job posting's tracking code.
Subtract the monthly cost of configuring 2800 MB of RAM on a DreamHost VPS.
Subtract the year we became an ICANN-accredited domain registrar.
Divide by the number of requests per second DreamHost.com received while we were hosting the "Draw Mohammad Day" website.
Make yourself a stiff drink.
Call your mother. Tell her you love her.
Bathe. Please.
Post your final number in the comments below.
We'll ship this lovely piece of phone augmentation to the first correct answer we see.
Be sure to list a valid email address so we can contact you if you've won!
---
UPDATE 9/1/2011
You guys solved this one in no time!
The JackBack goes to "Joe" who posted the correct answer first: 21.0204
Joe, keep an eye on your email!
Because my math teachers always taught me to show my work, here are the answers:
9098
-1997
+97+97+97
+2009
-11
*45
-140
-2002
/20000
=
21.0204