Happy Fourth Birthday, OpenStack!
Four years ago the open and collaborative world of open source software needed a reliable cloud stack that was created not by an army of MBAs and business analysts, but by the engineers and developers that would be using and supporting it every day.
OpenStack's founders saw to that need, and today OpenStack is much more than simply an open source cloud stack – it's an entire movement!
The community supporting OpenStack has grown to span members in 139 countries with over two thousand contributors actively committing improvements and enhancements to make it the absolute best that it can be.
It's no wonder that DreamHost selected OpenStack as the foundation behind DreamCompute, our public cloud solution now being put through a gauntlet of stress tests from beta testers the world over – and you can join them!  Just enter your email address right here to receive an invitation to our cost-free beta!
Cloud Computing and DreamHost
When you partner with us, your website is in good hands! Our services pair friendly expertise with top-notch technology to give you all you need to succeed on the web.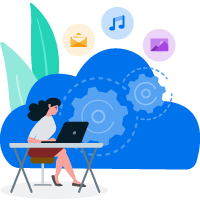 You can learn more about the technology behind DreamCompute, along with a great look deeper into our use of OpenStack, in this revealing look behind the blue curtain by Jonathan LaCour, DreamHost's VP of Cloud.
DreamHost is proud to co-sponsor this months' OpenStack Los Angeles user group meetup!  If you're in or around Metacloud's office in Pasadena on Thursday, July 31st, RSVP today!