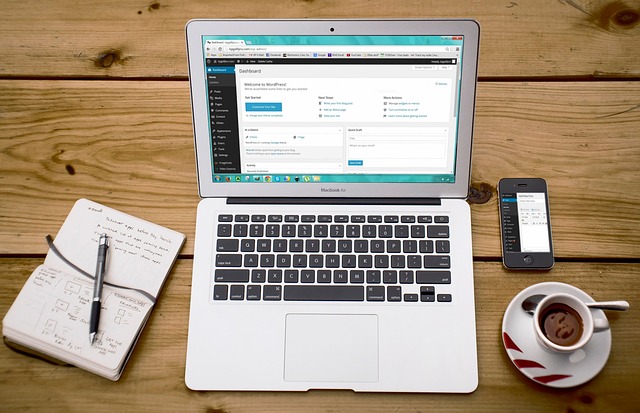 Bad news: even a slight loading lag can discourage people from visiting your site. According to a 2015 WebSiteOptimization.com study, even a 1.5 second delay can reduce your site's Google ranking, discourage visitors, and even lower your average conversion rate.
On the Internet, speed is everything, and your WordPress site is no exception. Fortunately, you don't need to be a professional web developer to keep it loading quickly. Follow our five tips to a sleeker, speedier WordPress site. Best of all, they're free!
Use a simple, modern WordPress theme
Your WordPress theme consists of many interlaced files and functions, so it has a huge impact on how quickly your site can load. A complicated theme is going to take a lot longer than a basic one no matter what you do. And if it's one of those themes packed with features you don't even use? Now there's some weight you can afford to lose.
WordPress's default themes, like Twenty Sixteen and prior, are noticeably quick loaders. You can see why if you take a look under the hood at their simple, elegant coding. WordPress requires the same elegance from any theme developer who wants their theme included in the framework's official theme repository. Unlike mystery box third-party themes, these themes have the WordPress stamp of approval, so they're less likely to let you down.
Use a caching plugin
The cache is an area of a computer's memory dedicated to storing recently used information. Computers are constantly moving things in and out of cached memory, often without the user even noticing. You can make this process work for you by installing a caching plugin on your WordPress site. That way, instead of your site reloading fully every time a user accesses it, the computer simply pulls data out of the local cache for a faster load.
You can't go wrong with W3 Total Cache, which is currently employed by more than one million WordPress users. You can use this plugin right out of the box, or choose paid add-ons if your site is large and complex. The free version improves your speed and performance with its caching mechanism; the premium version also integrates with a content delivery network like DreamSpeed CDN.
Too busy to fine-tune a caching plugin? In that case, you can try a managed WordPress hosting service, like DreamPress, that handles caching for you. DreamPress is designed specifically to organize and host WordPress sites and includes many built-in features to keep them running smoothly—caching is just one of them.
Optimize your images
Enormous, high-resolution images make your site beautiful, but they don't have to make it slow. The trick is to manage file size without reducing image quality. Use EWWW Image Optimizer, a plugin that works behind the scenes to compress your image file sizes as you upload them. (If you've already uploaded a lot of images, there's also an option to bulk optimize everything in the media gallery.) EWWW uses an algorithm to strip off the hidden information attached to images, which is how they stay the same quality while drastically shrinking in file size.
Image-heavy site still not fast enough? Consider using Lazy Load, a plugin that Automattic, WordPress's parent company, helped produce. Lazy Load keeps your site from loading images that aren't yet visible on the screen—they'll only load when the plugin recognizes the user is scrolling down. The result is a site that doesn't waste time loading objects which the visitor won't even see.
Disable pingbacks and trackbacks
Your WordPress site automatically interacts with other blogs through pingbacks and trackbacks. These are both types of automatic notifications you receive when a link has been created to your blog post from an external website. They appear as comments which you can approve in order to create a reciprocal link back.
Pingbacks and trackbacks used to be a helpful way to find out when outside blogs are linking to you. Today, however, they're mostly spam. Spammers have discovered that sending trackbacks to bloggers, who might inadvertently approve them, can increase their rankings. Is this how you want to use your site's resources and sap your load time? You can save your site a lot of work by turning off pingbacks and trackbacks under the "Discussion" tab in "Settings."
Test your speed quarterly
Even if your site is loading quickly now, there's no reason not to remain vigilant. You can use free tools and plugins to give your site regular checkups.
Google's PageSpeed Insights will assess your site, give it a grade out of 100, and give you instructions about how to improve that grade over time. Some of the potential suggestions it might give you, like "optimize images," can be fixed with the advice already in this article!
Another helpful tool is P3, which stands for Plugin Performance Profiler. If you're using a simple and modern WordPress theme and still having issues with speed, the culprit might be one of the plugins you have installed to your site. P3 creates a pie chart graphic of your plugins so you can see which ones require the most site resources. Anything that's taking too large a piece of the pie, you might want to consider living without.
There's no shortage of tools to help you analyze and fix your site, and therefore no excuse for site sluggishness. Here's to a speedier Internet, starting with you.