Employee Spotlight: Seohee Son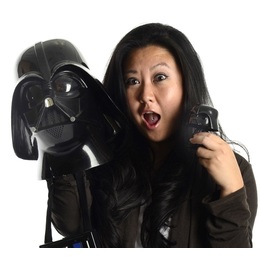 We're programmers, designers, security experts, cloud junkies, tech support superheroes, and more — but we're also real humans, not the faceless robots some people like to imagine us as. The DreamTeam is made up of many hardworking talented individuals with interesting stories to tell. In our new Employee Spotlight series, you'll meet some of these people, learn what they do (on and off the clock), and how they keep DreamHost irreverent and fun — just the way we like it.
Today we shine the spotlight on Seohee Son, DreamHost's Tech Support Project Coordinator. Born in San Francisco and raised in Los Angeles, Seohee has been with the company since 2008 (Fun Fact: she received our job offer on her birthday — talk about a great day!). Seohee manages the DreamHost wiki and Uptime Brigade teams. Her role involves building the foundation, then continuing to figure out ways to make the team run more efficiently with their ultimate goals in mind. She is also the Tech Support stakeholder, in charge of gathering and communicating necessary information that involves TS when a product or service EOL/change/launch happens, as well as communicating TS' prioritization needs for bug work and fixes to other departments (such as the dev and UX teams). Seohee's responsibilities also include taking on more projects (such as the WordPress Ninja team), as well as assisting other people within the TS department in managing their projects so they can be delivered more efficiently and communicate their progress and needs effectively to Andrea, DreamHost's VP of Tech Support.
When she's not working diligently on these projects, Seohee enjoys watching movies, gaming, cooking, "being all up in nature and marveling at it", and last but absolutely not least, spending time with her son, soul mate, family and dogs. We sat down with Seohee to find out what she enjoys most about working at DreamHost, what her experience as a woman in tech has been like, and how she's been balancing new motherhood with a full-time career. Read on! 
What originally attracted you to working at DreamHost? How did you hear of the job? 
I had a couple friends that were already employed here and they kept bugging me to apply because I was a big computer geek. Prior to this I was working server/cocktail/bartending jobs and while it was fun, there was zero stability in that. It was time for a change. My mind was blown when I had paid sick, vacation, and benefits pretty much immediately when I started DreamHost, not to mention all the great people I've met here, some of which I've become very close with.
Describe your typical workday.  
Check and respond to many emails, all day. Meetings. Usually several of them in a day. Checking in on all current projects from other departments and doing my part when necessary. Checking in on all of my own personal projects and putting time into them when necessary. Taking on new projects! Brainstorming. Making sure things are getting done. Coaching people at times. Metrics. Recruiting people into UB. Smoke breaks. Forgetting to eat lunch and then realizing this towards the end of my shift.

What aspect of your role do you enjoy the most?
Being able to assess a situation, and then finding a way to either make it better or take it on as my own and building it from the ground-up. I get to use my brain and not only provide solutions, but have the freedom to get creative with it as well.
What do you love most about working at DreamHost?
This company is pretty darn mindful of its employees' happiness. Who wouldn't value that, right? But on a more personal level, it's the people I've met. I can actually say that I work with some of my best friends.
We Support Your Dream
Whatever your online goals, we'll be right there with you, making sure your site is fast, secure, and always up. Plans start at $2.59/mo.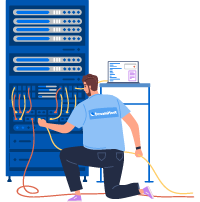 Before working at DreamHost, what was the most unusual or interesting job you had?
Probably working at Miyagi's on Sunset. For a while we'd have a private club night on Mondays where celebrities would come and some would perform (like Snoop Dog!). The problem was, the place didn't actually have authorization to run a club (it was a sushi restaurant with a club on the third floor) so we've had the cops come raid the place and shut it down. How. Embarrassing.
If you could switch your job with anyone else at DreamHost for just one day, whose job would you want?
[DreamHost's Creative Director] Jason Brown's, probably. I used to be an art major, so being able to prettify things would be fun.

There has been a huge push to close the gender gap in the tech industry in recent years. As a woman who has worked in tech for 7 years at a male-dominated company, what has your experience been like? What advice would you give to aspiring women in tech?
It's been fun and interesting, to say the least. Even challenging at times. My advice would be to be confident, speak up, and know that you're just as smart/talented as any other person in the company. Don't take any BS from anyone!
You recently became a mother — congratulations! How has it been balancing work life and mommy responsibilities?
Aww, thank you! It's definitely unlike anything else I've done before, is likely the hardest thing I've ever done, and very challenging balancing the two. I get very little time for myself but at the end of the day, it's all worth it.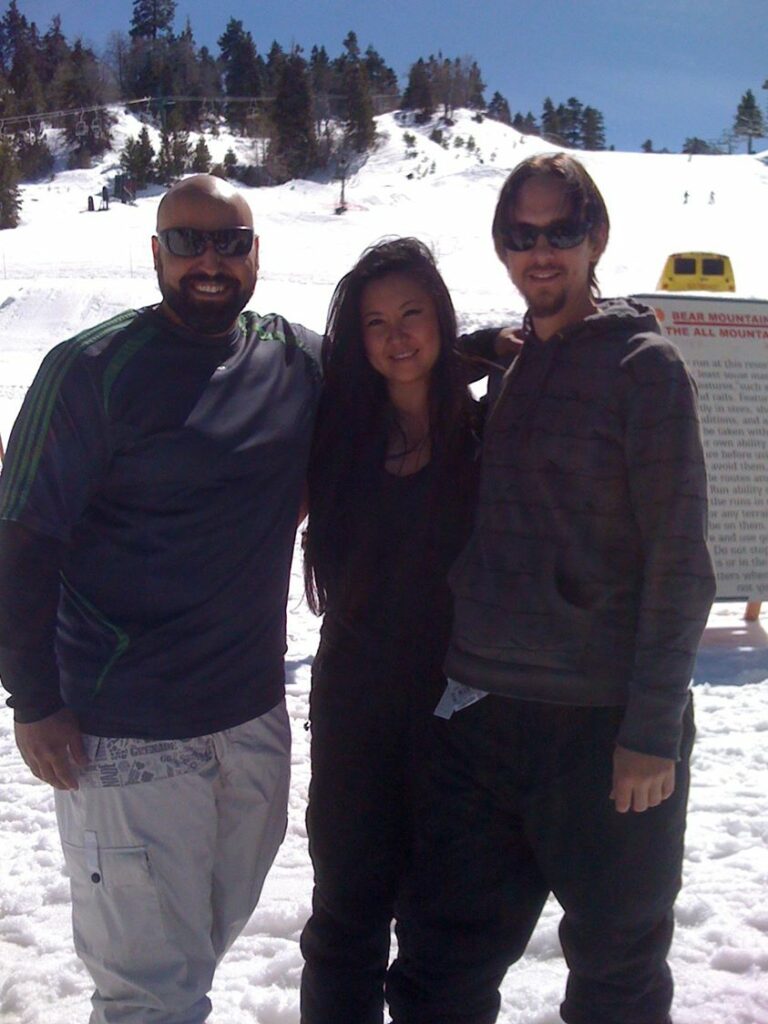 Words to live by — What are yours?
You can't control the events or people around you, but you do have control over yourself. All you can do is adapt and do what you can to make a positive impact on your life, health, happiness, and others.
If you could have a drink with anyone, (fictional, alive, dead, famous, non-famous) who would it be and why? 
So many, but off the top of my head I'm gonna say Stephen Hawking and Lady Gaga. Both enormously talented people in their fields, full of passion for what they do, and have unrivaled work ethic. I'd wanna pick their brains and see what makes them tick. Plus, I'm a total geek for science and love music.