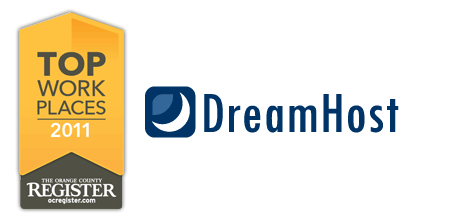 For the second year in a row DreamHost has been named to the Orange County Register's list of Top Workplaces!
We're so excited we even wrote a press release, so you know it's a big deal.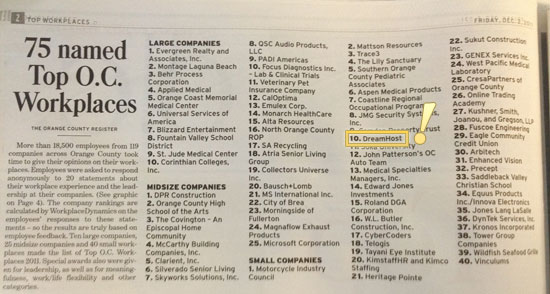 The OC Register, in association with Workplace Dynamics, collected anonymous surveys from over 18,500 employees across 119 companies from Orange County.
This week the results were finally announced. You can find the Top Workplaces 2011 supplement in today's edition of the Orange County Register.
10 large companies, 25 mid-size, and 40 small companies made the cut, and we're happy to announce that we were at #10 on the small companies list.
Last night the companies named to the list were announced at an awards dinner full of lots of suits, ties, and dresses. (We left ours at home.)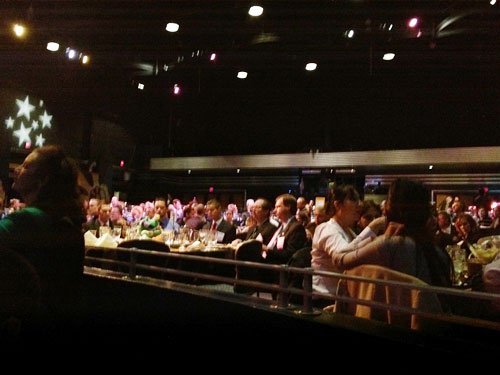 Our own VP of Human Resources, Art Elizarov, even took the stage as a presenter for the evening!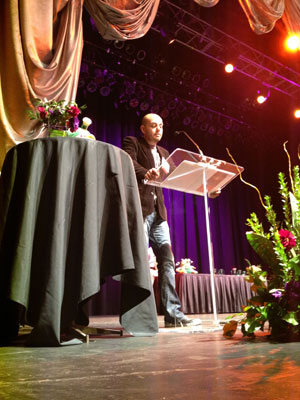 You can check out our company profile for more information about what it takes to be a Top Workplace in Orange County.
Once you've had a chance to look over the winners, why not dust off your resume and apply to work at DreamHost? We'd love to have you, and there's no shortage of open positions…