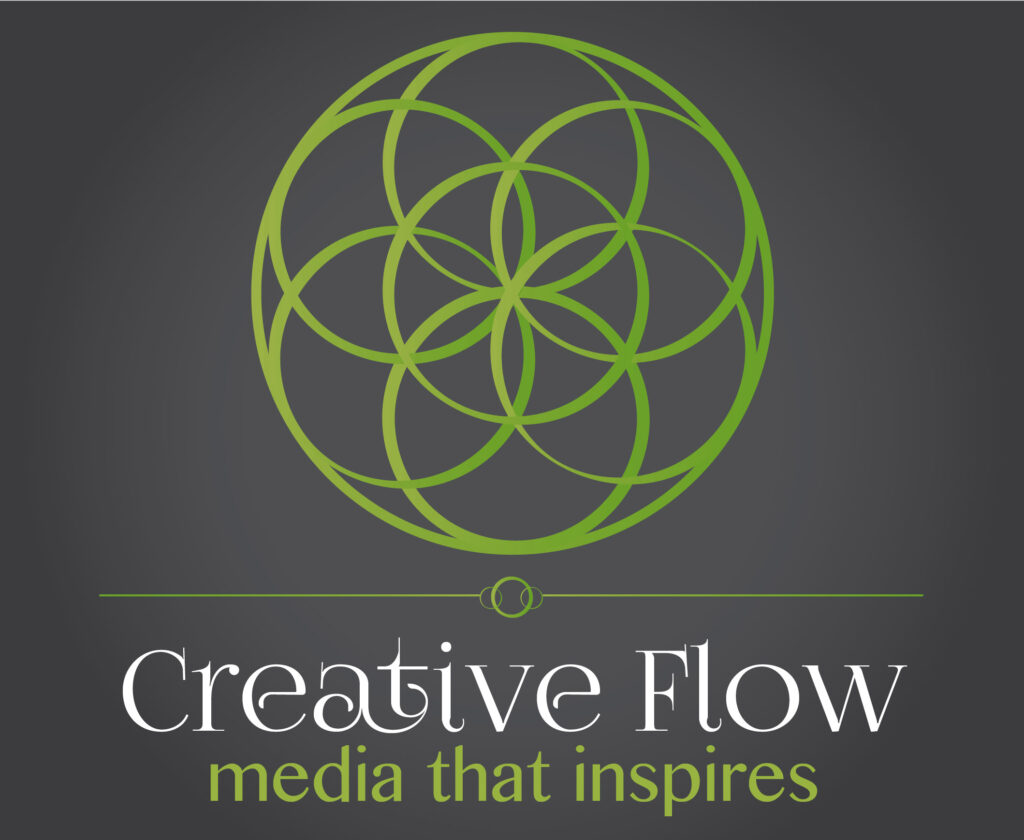 Creative Flow Media is a full-service digital media agency, a one-stop shop for digital media services or website solutions a company could need. I.T. Director Rami Abdel: "We're not just some digital marketing agency. We have a passion for what we do and are driven by cyberculture's philosophies like digital networking and open source technology." Abdel, along with Creative Flow Media Founder Shantel Seoane, has been a loyal DreamHost customer since before the Chula Vista, CA-based company was founded in 2014. In this spotlight, we learn more about Creative Flow Media from Abdel, including the truly captivating story behind the company's inception. 
What motivated you to start Creative Flow Media? What is your mission?
Both Shantel and I spent close to 8 years doing freelance work in the Middle East, primarily in Egypt. We provided various clients with multi-media services including: filming and production, web development, and graphic design. 
One of the areas we specialized in was underwater filming, which was growing in popularity with the advent of digital HD and social media marketing. These kinds of services were in high demand out there, particularly in the Red Sea regions where tourism was an economic pillar. Some of our best work was filming elusive sharks such as the Hammerhead, Oceanic whitetip, tiger, and whale shark. We filmed hundreds of hours of underwater footage that was used for a range of purposes from promotional videos to marine biology research. Our footage was featured in Europe on the BBC, Discovery Channel, and a few others.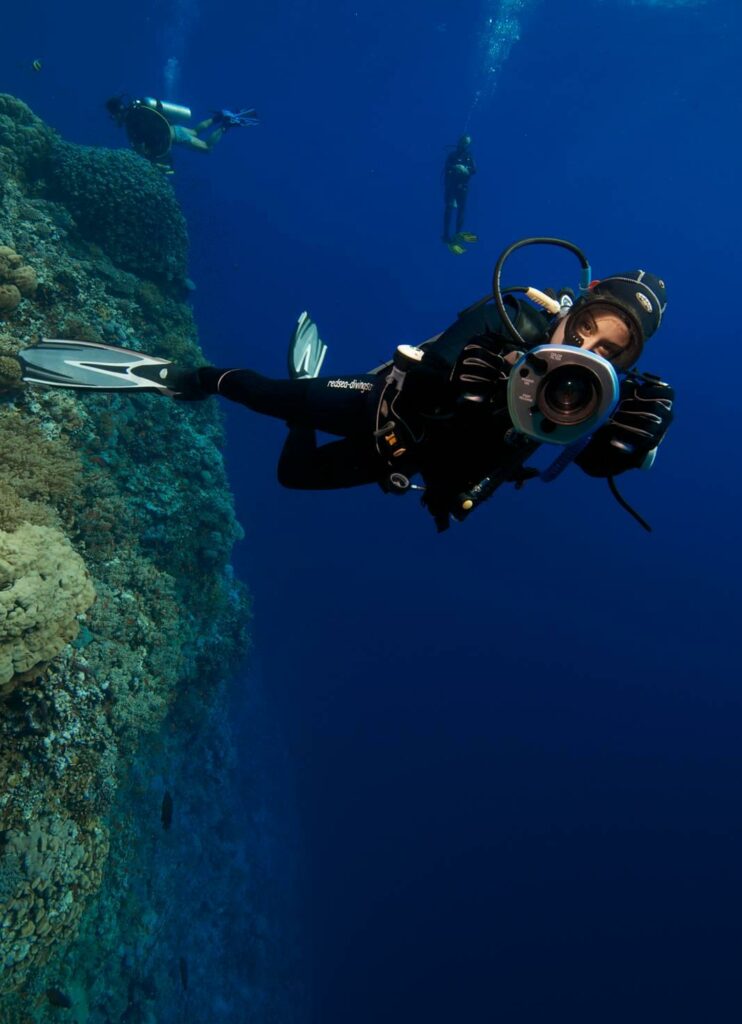 We got the chance to work with some high profile tourism companies and operators all across Europe, as well as the Egyptian Ministry of Tourism. We also worked with various nonprofit organizations in the environmental protection sector including filming that was done in collaboration with Green Peace. 
We quickly gained a reputation for ourselves in the region as people became more and more immersed in the world of digital media. Everyone was understanding the importance and potential of this tool from governments, to nonprofits, to tourism operators, and the marine science community. We helped and advised many companies and organizations to better leverage the power of digital media and Internet marketing. Some of these clients were trying to use digital media to raise awareness about serious cultural issues. Others were interested in such things as photo-identifying dolphins for marine research projects. 
[There is] no shortage of ways by which digital media could be applied no matter what field you were in. The pervasiveness of this emerging digital realm amazed us from then. We knew we had a strategic and cost-effective business model that could only grow as the technology become more available. 
We never expected what happened next. 
On June 6, 2010 a young man named Khaled Saeed was beaten to death by Egyptian security forces while in police custody in Alexandria. Photos of his disfigured corpse spread throughout online communities and incited outrage over allegations that he was beaten to death by Egyptian security forces. A prominent Facebook group, "We are all Khaled Said", brought attention to his death and contributed to growing discontent in the weeks leading up to the Egyptian Revolution of 2011.
Beginning on January 25, an unprecedented series of demonstrations, marches, riots, and acts of civil disobedience led to the overthrow of Egyptian dictator Hosni Mubarak. Millions of protesters from a range of socio-economic and religious backgrounds participated in these campaigns and they became the catalyst for the Arab Spring. This movement was characterized by the instrumental use of digital media and social networks, especially Facebook, as well as Twitter, YouTube and text messaging by protesters. Facebook, in particular, was hailed as a key mobilizing tool, spurring the mass demonstrations of millions of protesters converging on Cairo's Tahrir Square and around the country. 
It was these scenes that inspired us more than anything — witnessing the transformative power of Internet culture and digital media trends. 
It was clear to us that a definite and powerful shift was taking place and would continue to re-shape our world with massive implications for us all. We'd witnessed first-hand the potentials for public mobilization, civic engagement, and political change and we understood that this was just the beginning. 
A lot of things transpired as the months went on and things slowly took a turn for the worse. A total of 846 people were killed and over 6,000 were injured on top of an economy that was still convulsing from the sudden upheaval. 
After living a year and a half under post-revolution Middle East, we no longer felt safe and decided it was time to return home. It was a hard move for us but we knew it was time. 
With the scenes and experiences of the Arab Spring still engrained in our hearts, we started to set the foundation of our company as soon as we arrived to San Diego. We were eager to contribute our digital media and Internet marketing skills towards helping companies in this exciting new time of technological convergence. This became our mission statement. 
We've grown from those humble beginnings to a client base of over 50 clients in just 2 years and will continue helping businesses reap the full potential of digital media marketing. 
What is the most challenging part of your job? The most rewarding?
The most challenging part of my job is keeping up with Internet tech trends and raising awareness about the importance of leveraging Internet marketing for business growth.
Is there a Creative Flow Media campaign that you are most proud of? Why?
We participated in various charity fashion shows with our colleagues over at ELLA PR & Marketing. Our work with the Media Art Center in San Diego was by far our favorite campaign — raising awareness about the power of digital media.  
What does the future have in store for Creative Flow Media?
We will continue to be a leader in digital media services and helping entrepreneurs achieve their viral marketing goals.   
Where do you go/what do you do for inspiration?
We've got some amazing beaches down here in San Diego. The ocean has always helped inspire us since our times at the Red Sea.

What would be your dream digital marketing campaign, and why?
We'd love to be involved in raising awareness about alternative methods of living that are more sustainable and in balance with natural living. 
When your responsibilities get overwhelming, what do you do to decompress/refocus?
One phrase: "San Diego Craft Beer".
How has DreamHost helped you run

creativeflowmedia.org

? How do you use DreamHost products/services to realize your online business dreams?
We run over 30 client websites on DreamHost servers aside from creativeflowmedia.org. Our business model is possible thanks to the superior platform you provide. Websites have become such a critical extension of our business identity, as well as a primary gateway for client engagement and new client acquisition. It's your most critical tool in the marketing arsenal, and you can't expect to achieve much brand growth without it. DreamHost makes this all possible! Price-wise, support-wise, and technology-wise; you're the best hosting company hands down. 
Do you have any advice for fellow digital marketers and/or entrepreneurs?
For an entrepreneur, cost effectiveness and R.O.I. are of the utmost importance especially at the initial business stages. Leveraging internet marketing and concentrating your forces behind strategic viral campaigning has proven to work time and time again. This takes careful planning and make sure you're working with a seasoned campaign developer. 

Learn more about Creative Flow Media at creativeflowmedia.org, or find them on Facebook here.