Hello friends! I hope this finds you well!
Are you excited for Thanksgiving? I know I am — I can't wait to gorge myself on turkey and stuffing and pumpkin pie with Cool Hwhip  and lots and lots of wine…
…Sorry, getting sidetracked here.
 As you may or may not know, every month we pick a DreamHost site that receives the coveted title of "DreamHost Site of the Month".
This contest was created way back in 1998 (when we were just a wee bebeh!) to "honor those sites among the ones we host that stand out."
Or as Brett likes to describe the contest:
"It's completely arbitrary, super unfair, and reeks of high school popularity contests. I LOVE IT."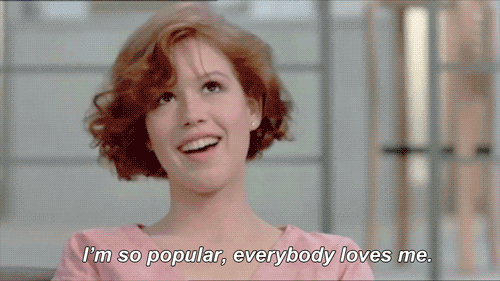 Brett's personal choice of who wins DreamHost Site of the Month has also been known to depend on if you promise cuddles — so you do what you want with that information.
No judgment here.
Back in June, we changed our way of accepting entries for this monthly contest.  No need to log in to the DreamHost control panel anymore!
Now, all you need to do for your site to be considered as a site of the month is to TWEET your site's URL with the #DreamHostSOTM hashtag.
That's it! Easy peasy, lemon squeezy.
At the end of the month, we'll search through all the entries and randomly assign a winner to THE ONE SITE TO RULE THEM ALL a.k.a. the one site that tickles our fancies the most!
Don't you want to be our favorite?
Not only do you get the much-sought-after title of Site of the Month, but you also get to be mentioned in our very own monthly newsletter!
Sounds great, right?
Go ahead and submit your site today! And if you're cool and totally don't care about being a glamorous SOTM winner, at least you'll have something to talk about at all your family parties this holiday season.
You're welcome in advance.
Can't wait to see all your awesome sites!