Hi.
Remember this bad boy?  Our website?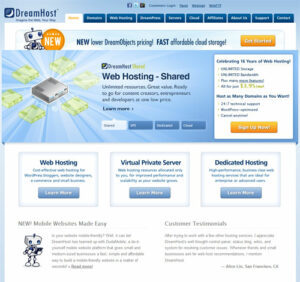 We just killed it.  Dead and buried.  Six feet under.
Today we take the wraps off of something we've been working on for a while – an all new DreamHost.com!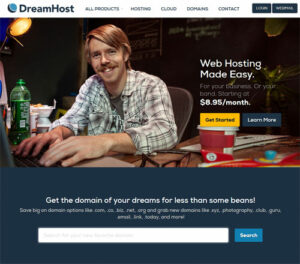 You may have gotten a peek at our new site over the past few weeks while we were running it through some tests – kicking the tires and seeing how everything fit together.
Our new site is light on overly-wordy content, much easier to navigate, and is tablet friendly!
You might also have noticed a bit of a refresh on the old tried-n'-true DreamHost logo.  That new design will be carrying over into everything that we do online and off shortly.
Change is good!  We were getting a little tired of the old look.  And sometimes a girl's just gotta go shopping, ya know?
Keep an eye on this blog over the next few days to learn more about what went into building our new more user-friendly, mobile friendly site!