Do you remember this guy?
Matt Haas was the winner of the Spend A Day With DreamHost Contest and we flew him out from Pennsylvania to our Downtown Los Angeles office 2 weeks ago!
Matt also brought his 14 year old son, Evan, to join him on his DreamHost adventure!
It was such a great experience getting to meet one of our loyal customers!
Matt wrote all about his time with us on his personal blog. http://matthaas.com/spend-a-day-with-dreamhost/
I highly recommend reading it so you can hear about all the neat things he was able to do while he was with us!
Matt also got to choose a dream of his choice and of course he chose Disneyland!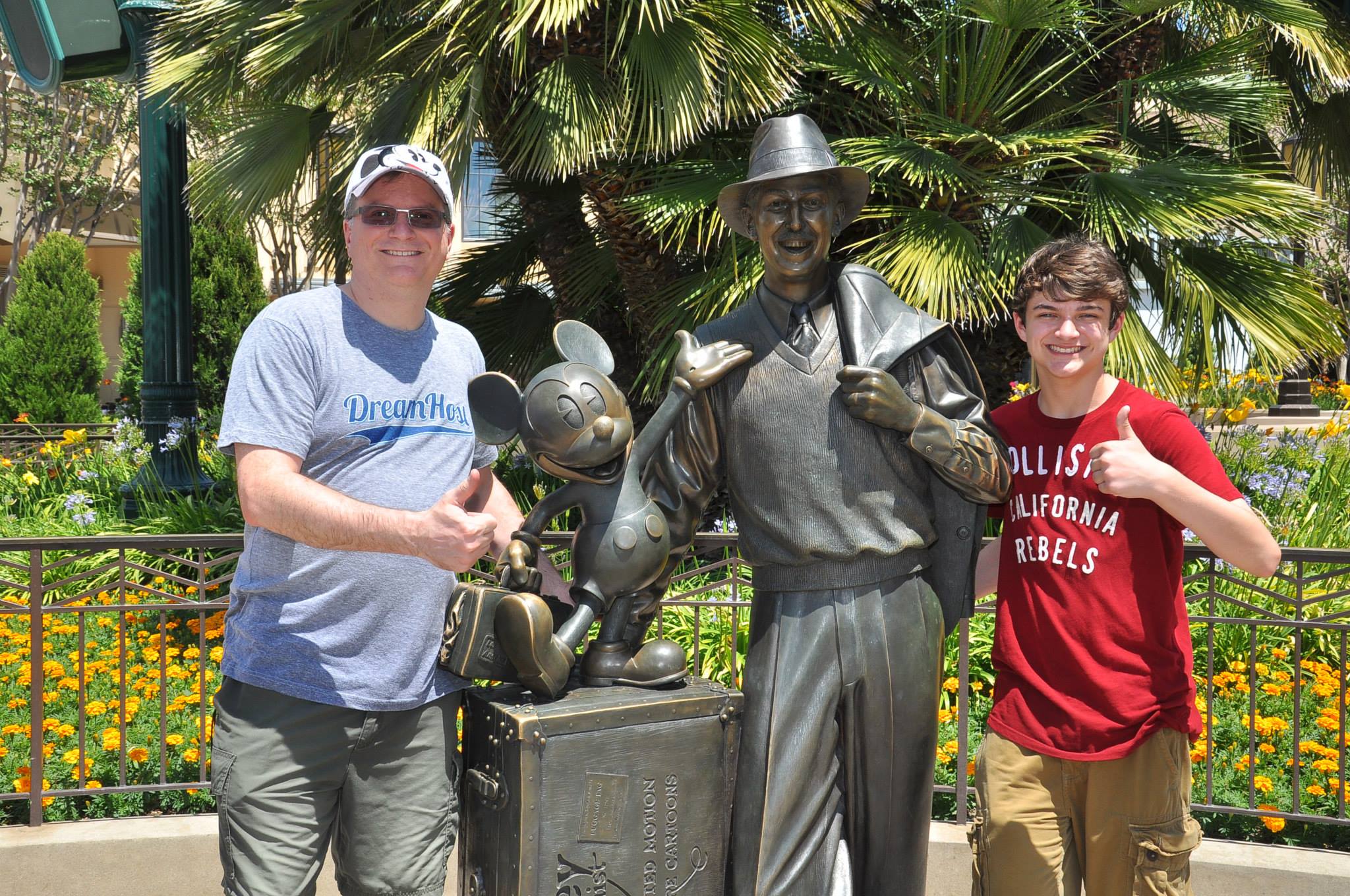 Thank you, Matt and Evan for letting us spend so much time with you, and thank you for being so open and helpful in giving us your feedback!