Good News, Everyone!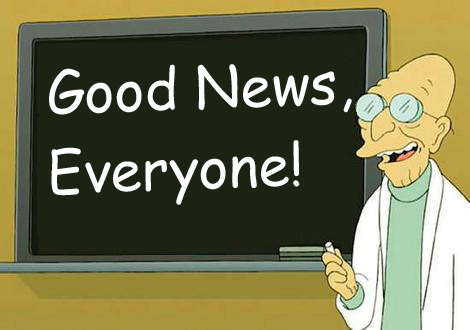 Starting Tuesday April 15, we're cutting DreamObjects storage pricing IN HALF! That's right, the monthly price of storage will be only 2.5¢ per GB.
If you're already receiving reduced pricing from a previous promotion with storage pricing above 2.5¢ per GB, we'll automatically drop the price to 2.5¢. Don't worry, buddy, we've got your back.
If you're on one of our pre-paid monthly plans then we've got even better news for you: We're DOUBLING the amount of storage space included in your plan, AND we're dropping the storage overage rate to 2.5¢ per GB, too!
Just because we could.
From all of us at DreamHost, enjoy the savings!
P.S. Don't forget to check out all the applications that work with DreamObjects