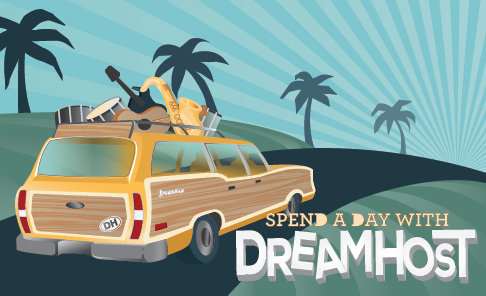 Thank you to everyone who participated in our Spend A Day with DreamHost contest!
We received some pretty awesome videos that truly showed how much you love us!
But… there can only be 1 winner!
Congratulations to our grand prize winner….
Matthew Haas
Matt, plus 1 special guest, will be flown out to our LA headquarters where he'll spend a day mixin' and minglin' with many members of the DreamHost Team. Matt will get to see what we do on a daily basis, meet many members of the Dream Team, and even have a fancy dinner with us! On his second day, Matt will get to pick a "Dream" California activity from the Dream List provided by us!
We can't wait to meet you Matt and show you around!
Thank you for putting together such a fun video!
Check out Matt's submission below!
** Our first runner up prize goes to… Andrew Orr! **
Thank you Andrew for your hard work in putting together such a fun video!
P.S. We love your cat.
View Andrew's submission video below:
http://youtu.be/i2kibb9FwbM