Cloud computing is a huge business development, particularly for businesses with multiple offices or remote employees who aren't linked by a single physical network. Choosing the right cloud applications and using them to their full potential can help your business stay organized, reduce costs and grow.
Private cloud
Virtualization, or cloud computing, is trending in businesses around the world, from mom-and-pop small businesses up to Fortune 500 companies. Knowing whether to create a private cloud or buy cloud services and knowing how to use cloud computing to its maximum potential before diving in can make all the difference to your business's success.
Depending on the size and data usage of your business, consider crafting a private cloud. The major downside in private cloud development is capital expenditure. You'll need to lay out big bucks to install and maintain your own servers for virtualization. The expense and more static nature of a private cloud also make it less adaptable to data usage spikes. And having an existing server structure won't necessarily save you much in startup costs. Private clouds require homogeneous infrastructure. You'll likely need to replace certain parts of your system before crafting the cloud.
If you can, and your data needs warrant it, automating your data center into a streamlined cloud makes sense. And any cost savings from virtualization are realized directly by your business. While larger cloud services may be able to operate more efficiently and require no startup costs, those companies aren't going to pass their savings onto your business.
Public cloud services
Cloud computing services eliminate the startup cost of server virtualization. The services usually charge a monthly fee for a finite amount of data storage. The higher your storage amount, the higher the fee. Critics of private clouds say the whole point of cloud computing is to share resources, costs and risks among multiple parties. Creating a private cloud, therefore, eliminates the benefits of cloud computing.
With a public cloud, data usage can be reduced and increased on the fly. Increased data usage with a private cloud requires capital expenditure and time.
Security concerns can be a key issue in choosing public versus private. Public clouds may be subject to security risks. If your business involves private patient records, putting those at risk on a public cloud can seem potentially disastrous. However, in recent years, public cloud services have developed security standards that some say make them more secure than private clouds. You can also consider Virtual Private Clouds (VPCs). These VPCs have some of the cost benefits of public clouds (they're significantly more expensive than pure public clouds), with additional security since they are divided into a separate user space on the public cloud.
Maximizing potential
Cloud computing is the wave of the future of all business. From the smallest to the largest –even the European Union is looking to maximize cloud computing potential–business, cloud computing can be a gamechanger if used well. To maximize cloud computing's potential, you'll have to rethink the way you do business. Realigning your projects to allow continual collaboration as opposed to point-by-point collaboration is key. You'll also want to rethink the roles of your employees and project managers to allow for increased collaboration and adaptability.
Cloud computing apps
As a small business owner, you may not need a designated cloud computing service, but rather a simple way to share files among your employees. Try these apps to store and share data.
Image: FatUndBeidel
About the Author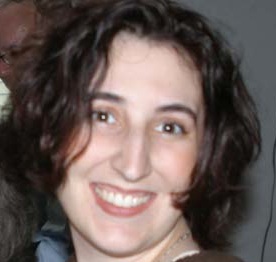 Kristi Arnold is a freelance writer. She is the author of VeggieConverter.com and freelance writer at OrganicAuthority.com.
Find more musings from Kristi on Twitter, Facebook andPinterest.
From DreamHost
Attention DreamHost Customers and Non Customers!  Did you know we now offer cloud storage ?!

Check out DreamObjects and if you a part of the first 1,000 to sign up for DreamObjects with our current promotion you can recieve pricing of just 2¢ per GB per month – FOREVER!  We just announced this great deal on Tuesday March 5th so you still have time!

DreamObjects is a cost-effective, public cloud storage service. You can access it through our Panel, programmatically via API, or a third-party app. It's compatible with the APIs of Amazon S3 and Swift-based object storage services like Rackspace Cloud Files. DreamObjects is perfect for developers who need a scalable storage solution for their web apps and software projects. Tech-savvy individuals can also use DreamObjects to back up files, and inexpensively store terabytes of photos, music, and videos.

Keep your eyes out for our cloud computing service, DreamCompute, coming to general availability very soon!