Mobile applications – apps – are changing the face of business. They're becoming more prevalent, more powerful and can help your business run more smoothly. Apps to help you organize your ideas, expenses, travel and daily operations can change and improve the way you do business.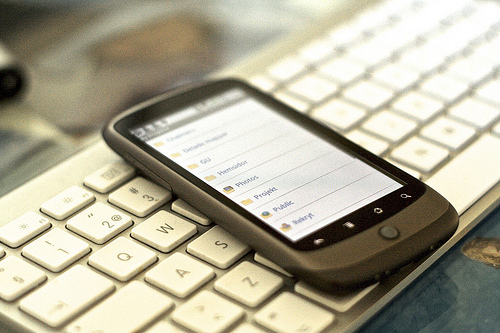 Ideas and Files
Expenses and Finances
Travel
Operation
Image: Johan Larsson
Sources:
http://www.forbes.com/sites/ilyapozin/2012/05/29/10-brilliant-apps-small-businesses-should-use/
http://www.staples.com/sbd/cre/tech-services/explore-tips-and-advice/tech-articles/the-six-best-mobile-small-business-apps.html
http://www.webroot.com/En_US/business/articles/5-best-mobile-apps-for-managing-your-small-to-medium-business
http://www.pcmag.com/article2/0,2817,2399156,00.asp
This is a guest post by, Kristi Arnold, a freelance writer.  She is the author of VeggieConverter.com and freelance writer at OrganicAuthority.com.
Find more musings from Kristi on Twitter, Facebook and Pinterest.