Whatever your holiday may be, HAPPY IT!
Not-so-long-ago the freshly-remodeled Disneyland Hotel in Anaheim, California was the site of the 2011 DreamHost Holiday Party!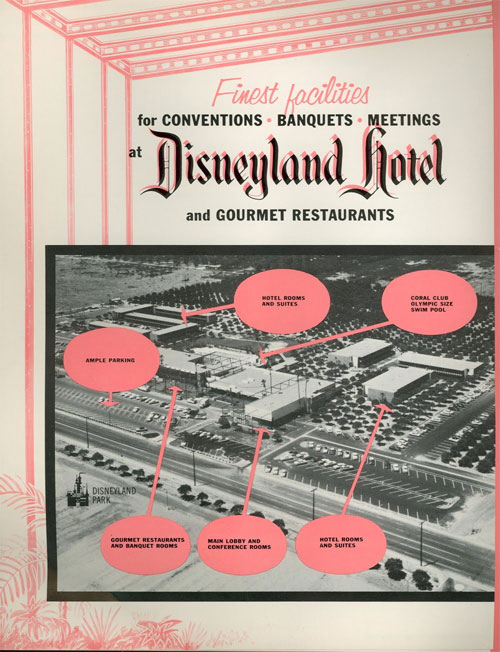 As we head into this holiday weekend we wanted to share some photos of the merriment and hijinks that ensued!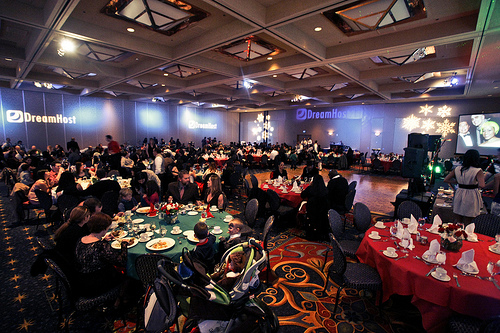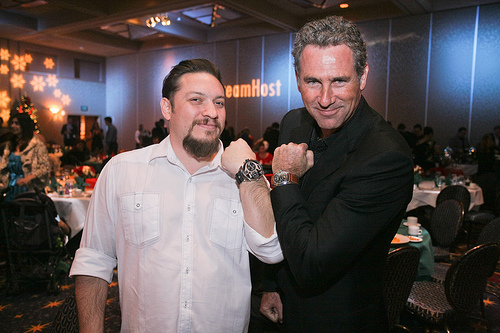 Our holiday parties are family-friendly! Unlike our Halloween blowouts!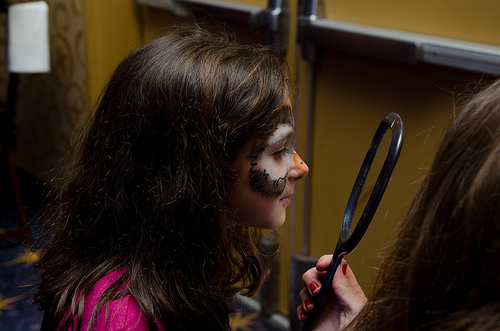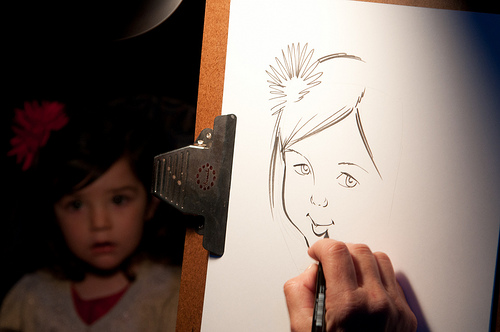 Disco band The Funky Hippeez provided some live entertainment…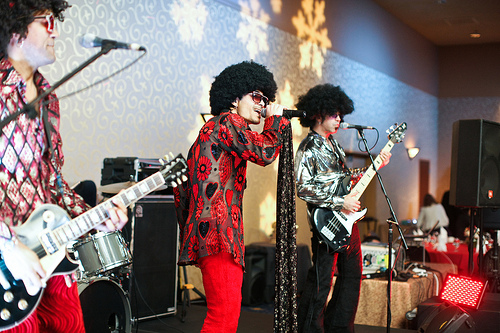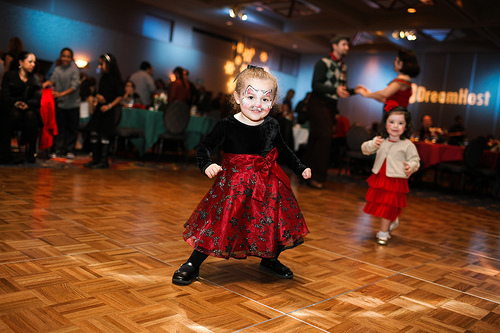 Some celebrities stopped by for photos…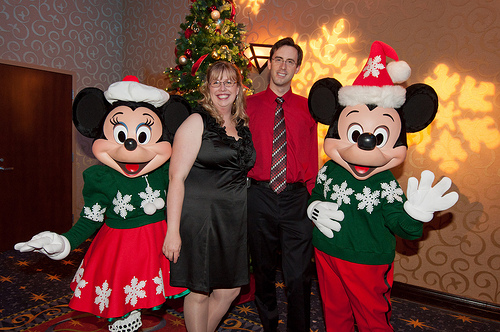 CEO Simon Anderson gave a quick presentation to thank everyone and their families for allowing us to do what we do! He had a little help…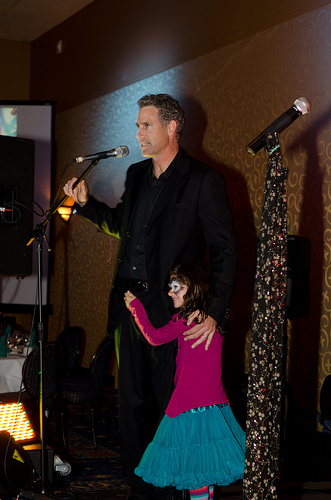 We raffled off some neat stuff too!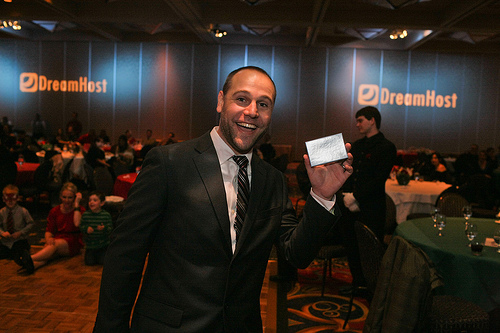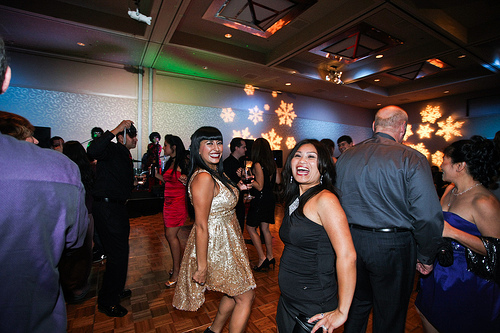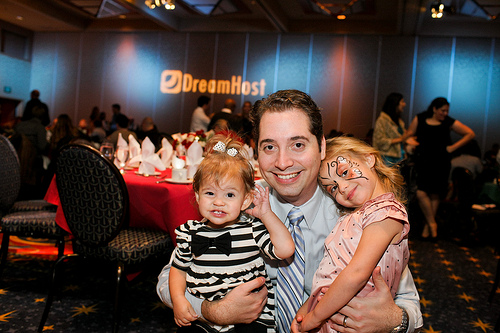 At the risk of offending even one of you, "Happy Whatever"!
See you in 2012!