Our customers recently voted "One Long House" as a DreamHost "Site of the Month". I recently reached out to One Long House to do a little Q&A and learn a little more about why they do what they do!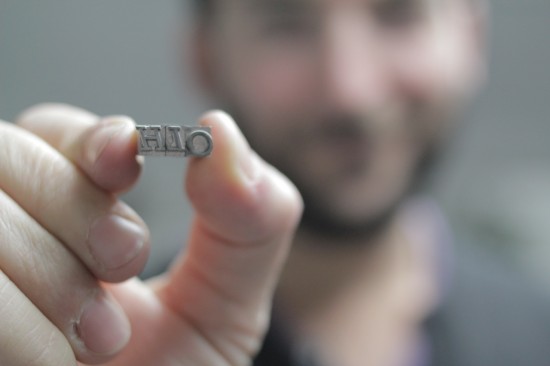 Congratulations on being chosen for the DreamHost Site of the Month! Can you tell me a little about yourselves?
Alan: Onelonghouse.com is a Creative Coop, which is a network of creatives from around the world. We are not a hard brick and mortar agency. We now have a coop of 11 people on 4 different continents. We do anything from graphic design, logos, websites to even documentaries. We are able to take on projects other agencies couldn't, because we have the ability to pick from creative network from around the world.  We also have the ability to find the right person for the job at any time, not just who's geographically convenient or on salary. This can be hugely helpful in a place like Los Angeles where the development skill is lacking severely.
How did you start the creative network?
Alan: This whole thing started when the economy crashed. Most of us worked together at Green Team, in New York. Unfortunately they had to do layoffs and I was one of those people that got let go. We realized we had great talent, so we got together and started this company. We have been very fortunate because since day one we had a lot of work and haven't had to chase it.  We have been able to write our own rules, and this really empowers the creative network to take on projects that interest them. We get compensated like most companies, but we also take equity in companies, so we become more involved, more passionate, and [the projects] become your own.
Another part of our business that sets us apart is that we try and get our company to a 50/50 plan. That means 50% client work and 50% incubator work. We love doing client work, but the limit of how far a project can go is very evident. With an incubator project, the sky is the limit… and we hope to ramp these up in the near future. Currently, each year we pick 1 big project and a few little ones that spark our own interests.



That's cool, how do you decide what those projects are?
Alan: We brainstorm and come up with what projects will work. We do the projects together, so we can choose the best people for the job. Also, anyone can contact us with an outside project. If we like it, we can do it.  Womensvoicesnow.org is a great example. We all signed on to help this non-profit create a film festival that benefited women in the muslim world. Also, we are currently working on a full brand identity & packaging for Jessica Alba's new mom / baby line, The Honest Company.
So, I am curious, what's the next big project?
Alan: We are going with a E-commerce site branded toward men. To do this type of project, you need a lot of money and resources to make it happen. The way we are structured, we have the man and brain power to just try things without raising lots of money. We also have a few apps in the making. Some will fail, for sure, but we have the ability to fail cheaply and fail quickly… then move on.
What services do you have with DreamHost?
Alan: We put all our sites and client sites on DreamHost. We use both Dedicated and VPS servers.
How did you learn about the DHSOTM (DreamHost Site Of The Month) contest?
Alan: I found it in the panel. When we were chosen for the DreamHost Site of the Month, not only did we see a spike in our website activity, we actually had 2 or 3 designers contact us to become part of our network. I am happy to say we have chosen one of those designers to be a part of our network.
How did you hear about DreamHost?
Alan: Actually, a programmer in Beijing recommended DreamHost. We were with 1&1 for a while. We didn't like dealing with them because they felt very big. Also, they outsourced their customer service. It made the whole experience feel not so personal. Once we got to DreamHost, we loved the small company mentality. It was like we weren't dealing with this giant behemoth company anymore. Also, your live chat really works for us. We host another site called dangerousminds.net and it kept crashing since we have a lot of visitors in a day. We are amateurs to hosting, so with your suggestion, we moved over to a dedicated server and we love it! Your team has been taking the time to help us learn along the way, so we are big fans of DreamHost.
Do you use any of the tools that we offer?
Alan: Yes, we use WordPress and have used a few other 1-click install tools for small projects. For instance, if we have a small campaign, we will use a preexisting theme. We also use ChartBeat, and I think the guys at dangerousminds.net are addicted to it. We have it running on all our computers all day and are constantly checking it. Dangerousminds.net is a site we designed, coded, and now manage… all on DreamHost.  It's a huge sub-culture blog with about 40k-80k visitors/day… running very smoothly now on your dedicated servers.
Anything you would like to see from DreamHost?
Alan: Yes, it would be cool to have thumbnail images of the sites that are up for DreamHost Site of the Month. Also, it would be cool to have a showcase of all the cool sites hosted by DreamHost.