If you were in or around the San Diego convention center last week, these were hard to miss: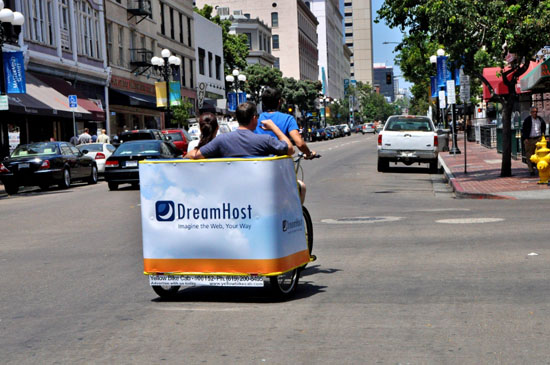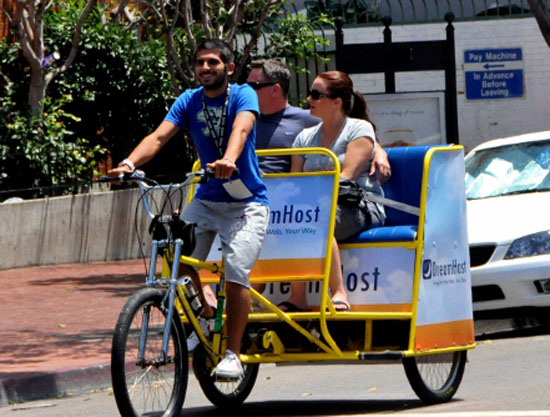 We commissioned a small fleet of these pedal-powered taxis to get people around the city during HostingCon 2011, helping to reduce the city's carbon footprint if only for a small time.
It also meant that the DreamHost logo was never more than a head-turn away during HostingCon. That was nice, too.
People-powered transportation fits in nicely with our green sensibilities, so these were kind of a no-brainer for us.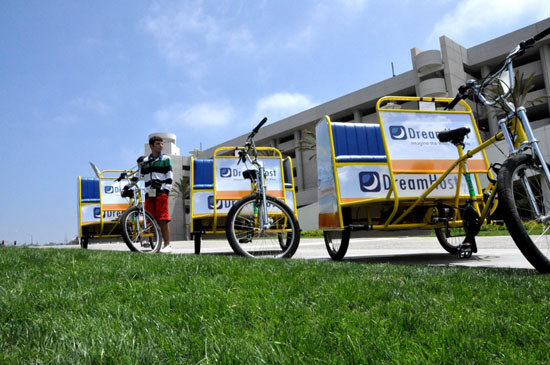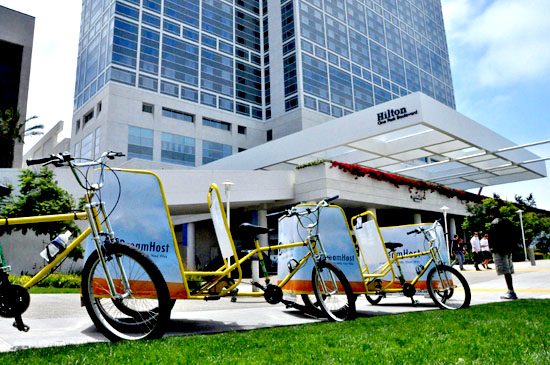 Here's DreamHost CEO, Simon Anderson, showing us how it's done!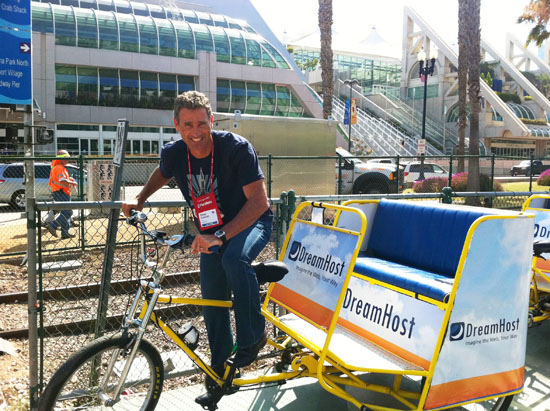 Thanks to Yellow Bike Cab of San Diego for coming through on these. We couldn't have been happier with the final result.