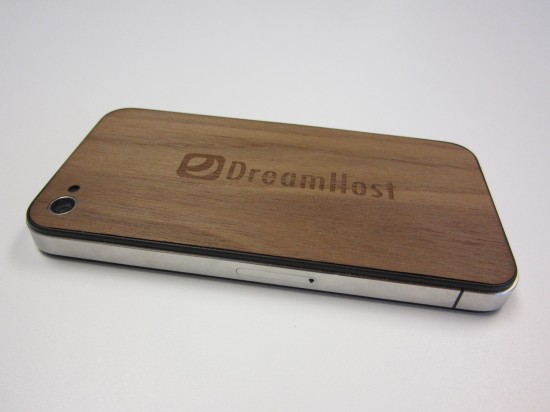 Yep, there it is.
We recently had Adam over at JackBacks put together a few custom iPhone 4 backs for us. Is this not beautiful?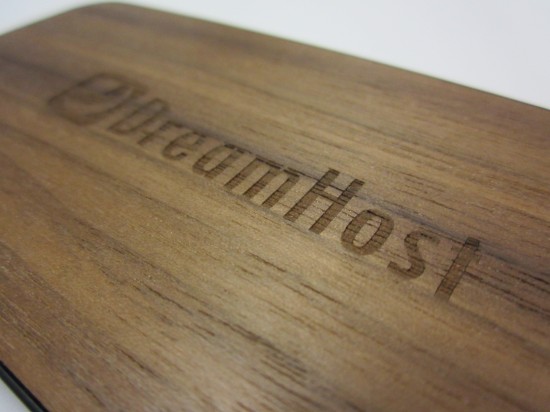 That's our logo laser-etched into real, carved walnut.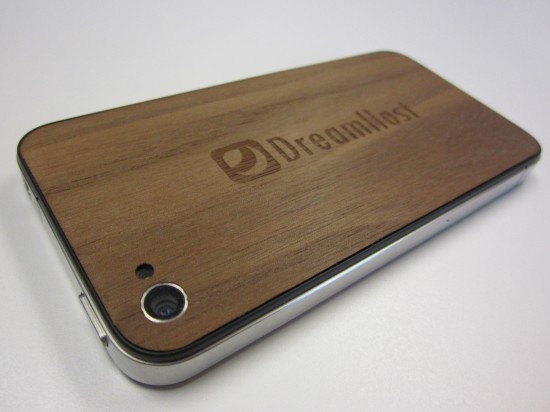 Because this is a back replacement and not simply a cover, it adds no thickness at all to the phone.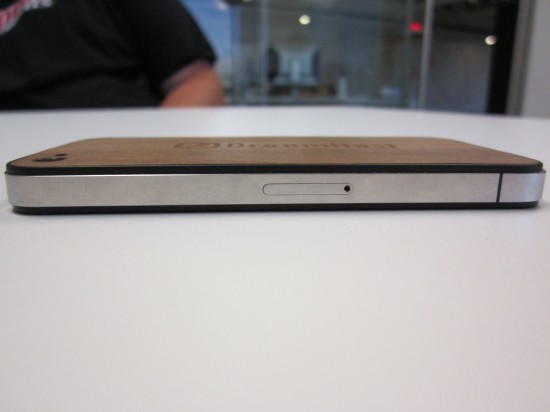 Two screws are all it takes to pop the old backing off and get the new one on there, snug and secure. These particular backs are designed to fit onto black GSM iPhone 4 devices.
We didn't buy these for ourselves. Oh, no. We would never spend that kind of money on ourselves.
We bought these for YOU. It's much better to give than receive, and we're giving!
We'll be giving away a few of these little beauties in the weeks to come. How and where is a closely guarded secret.
Just keep an eye on us throughout the month of August for your chance to win.
Want a hint?
Follow @DreamHost, @DreamHostCare, and @dhstatus. Like DreamHost on Facebook. Bookmark this blog or, better yet, subscribe to its RSS feed.
Those are just suggestions. You don't have to do any of that.
But it might help.