Not too long ago the almighty keeper of the Linux kernel, Linus Torvalds, referred to FUSE (File System in Userspace) implementations as "toys". Read his comments and you'll see – he doesn't pull any punches.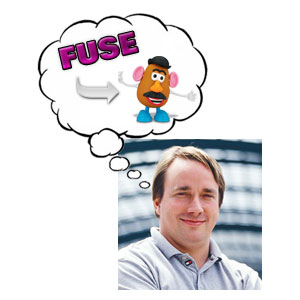 As is often the case whenever Linus takes a stand on anything it ignited a bit of controversy among Linux users the world over.
DreamHost co-founder and Ceph chief architect Sage Weil weighs in on the debate over at the Ceph blog on Kernel filesystems vs FUSE.
Ceph is already a part of the Linux kernel and can be implemented either in userspace or at the kernel level. Which is right for your installation? The answer is tricky. Sage breaks it down!