We're happy to announce that, as of today, DreamHost is an angel sponsor of the The Ada Initiative.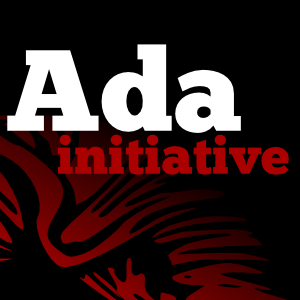 The tech industry, and perhaps to a greater extent the open-source community, is predominantly male. Of that we are quite sure. It's evident from the job applicants we see, the industry events we attend, and the current smell around the office.
There's a real gender difference here, and it exists for no good reason.
The Ada Initiative is an attempt to change all that. Their goal is to help women get careers in open technology through recruitment and training programs for women, education for community members who want to help women, and working with corporations and projects to improve their outreach to women.
It's a solid goal and we support their efforts! The Ada Initiative is just getting off the ground right now and they'd appreciate your support too.
You can also keep track of them on Facebook and follow @adainitiative on Twitter.