We're happy to announce today that DreamHost has been named to the WorldBlu List for the fourth year in a row! WorldBlu compiles a listing (not a ranking) of organizations worldwide to recognize democratic, employee-empowered workplaces.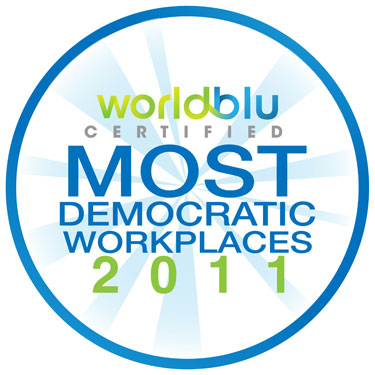 We'll be attending WorldBlu Live in San Francisco next month to mix, mingle, and learn more techniques to improve our culture of fun and openness. It's something that we like to call "Funopenness!" After a few drinks, usually.
We're always looking for more ways to kaizen things up around here, and we look forward to WorldBlu Live every year.
Drop a line to events@dreamhost.com if you'd like to meet up with us during WorldBlu Live.
We were first named to the WorldBlu list in 2008 and have appeared on it for the past four years consecutively. For more information about organizational democracy, be sure to visit WorldBlu.com.