Your boss is an idiot.
You, on the other hand, are not.
When tasked with launching your company's four-page website, you knew exactly what you needed: basic web hosting. Somewhere. Anywhere.
Your boss, on the other hand, was not satisfied with simple web hosting. He told you he wanted "a server". By which he meant "a server all to ourselves."
"But Boss!" you protested. "We can do this for just ten bucks a month. We don't need to spend hundreds on hosting!" He was unfazed.
"No matter, Ruffian! You'll do my bidding, else I'll be forced to seek another who can accomplish your tasks at a rate half that of the extortionate tribute you demand of me! Now floss my toes!"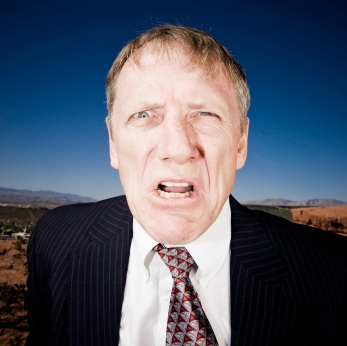 And so you begrudgingly pulled the worn length of braided raffia from your desk drawer and began to clean the lint from the webbing of his toes.
The next morning, after your third suicide attempt, you signed up for dedicated hosting.
We've heard this sob story time and time again.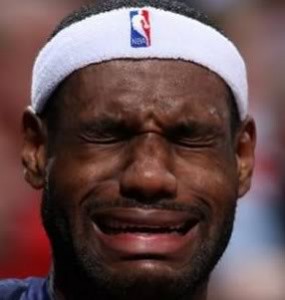 Most people who think they need a server all to themselves, don't.
Most people who could benefit from a dedicated server, would be paying for much, much more than they need.
A Virtual Private Server from DreamHost is an ideal solution in nearly every situation. You can dynamically scale your server resources (and your bill) at any time to ensure that you're paying for only what you actually need, and not for an entire server.
But we know your boss. He doesn't respond well to logical arguments. He still wants a server all to himself. The concept of on-demand hosting resources is simply too much for his feeble brain to accept. That ignorance will prevent him from even entertaining the possibility of using VPS or cloud hosting products, because the "one server" concept is so deeply ingrained in the recesses of his mind.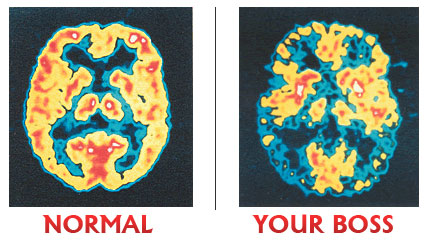 In truth, we'd considered VPS to be such a powerful, customizable product that we stopped selling dedicated servers altogether in 2006!
While we're proud of the product we offered back then (we even have about a hundred or so legacy customers still kicking around!) it seemed like the end of the road for dedicated hosting. Virtual Private Servers were the hot new thing!
And yet…dedicated hosting hasn't gone away. It's still out there. And it's still in demand.
That's because there are customers out there who do still need the resources of an entire server, who do actually need several servers, who don't want to constantly fiddle with a resource meter, and who do ultimately end up leaving our warm embrace, dejected and saddened once they learn that we don't offer a product to meet their needs.
"How could we have gotten it so wrong?" we wondered.
We needed to do some soul searching, so last weekend we went on a corporate retreat up to Yosemite.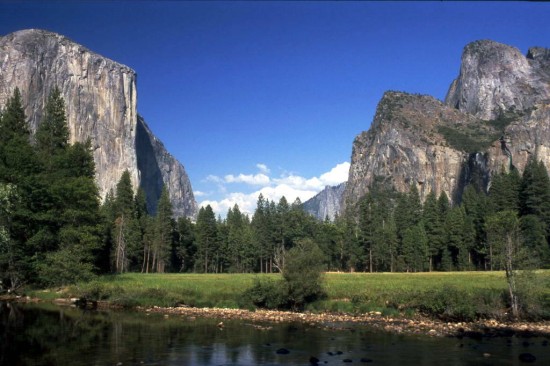 For two intense nights the DreamHost management team sat naked around a campfire, wearing only smeared tribal paint and eating only what we could catch with a bow and arrow. We had a talking stick. We aired our grievances. There were fistfights. Tears were shed.
Then we came back to the office and started talking about offering dedicated hosting again.
Five minutes later we decided to do it. And so today, as the Cloud Connect Expo wraps up, we're announcing a back-to-basics return of DEDICATED HOSTING to DreamHost!
The cloud guys at the expo were, as we anticipated, less than pleased. At one point a giant hook appeared from stage left.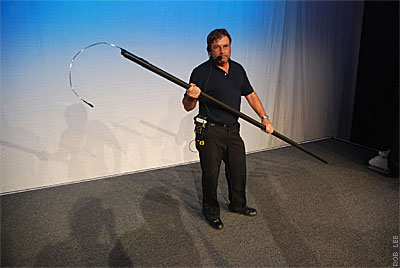 But they couldn't stop us from barreling onward with our One-Step Forward, Two-Steps Back initiative!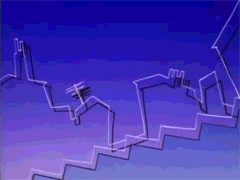 In about two weeks Dedicated hosting will be making a comeback as a key part of a full suite of hosting services we plan to roll out in 2011.
And it is going to be GREAT. Truly. We've learned a lot about the industry over the last decade; even more about what it takes to provide a functional and reliable dedicated hosting solution.
Expect to see a clear and easy upgrade path from shared and VPS hosting.
Expect to see dedicated server management and provisioning provided through the venerable DreamHost control panel you've come to know and love over the past decade.
Expect to quit your job because your boss sounds like a real jerk.
(We are still hiring!)