We're happy to announce that DreamHost has been named to the Orange County Register's list of 2010 Top Workplaces!
The OC Register, in association with Workplace Dynamics, collected anonymous surveys from over 18,000 employees across 111 companies across Orange County.
This week the results were finally announced. You can find the Top Workplaces 2010 supplement in today's edition of the Orange County Register.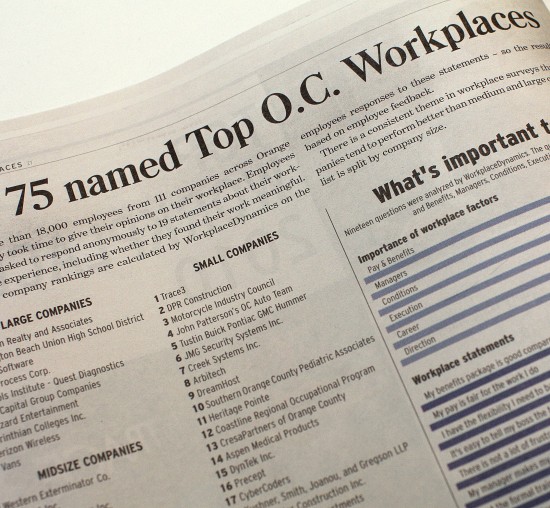 10 large companies, 25 mid-size, and 40 small companies made the cut, and we're happy to announce that we were at #9 on the small companies list.
The following statement was asked to online survey respondents across companies of all sizes: "My job makes me feel like I am part of something meaningful." We ranked 10th overall out of 111 companies for affirmative answers to that one!
You can check out our company profile and even read a quick Q&A with one of our cofounders.
Once you've had a chance to look over the winners, why not dust off your resume and apply to work at a Top Workplace? We'd love to have you…