February through April we solicited donations from our customers for a worthy organization: Home for Women and Children of Shiprock, New Mexico.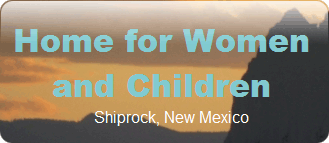 Home for Women and Children is a domestic violence and sexual assault shelter located on the Navajo Reservation in Shiprock, New Mexico. They have served the entire Navajo reservation – which covers approximately 26,000 square miles – for 32 years. The program also serves all of the Four Corners area, New Mexico, Arizona, Colorado, and Utah.
32 of our customers made donations totaling $1193.60, which we then QUADRUPLED with our own money for a total donation of $4774.40. While our matching period may have ended, you can always submit donations to "HWC" directly. If you were one of those 32 generous souls – thank you.
Home for Women and Children joins a long list of non-profit organizations to which our customers have contributed over the past several years.
Current customers can visit the Home / Give to Charity section of their account control panel to submit donations at any time. The charge will appear on your next hosting bill and we'll more-than-match anything you're able to give, multiplying your own gift by a factor of four.
We've chosen to support The March of Dimes as our next donation target.

Their mission is to improve the health of babies by preventing birth defects, premature birth, and infant mortality. They carry out this mission through research, community services, education and advocacy to save babies' lives. March of Dimes researchers, volunteers, educators, outreach workers and advocates work together to give all babies a fighting chance against the threats to their health: prematurity, birth defects, and low birthweight.
Please consider making a donation if you haven't already.
Thanks!