What the…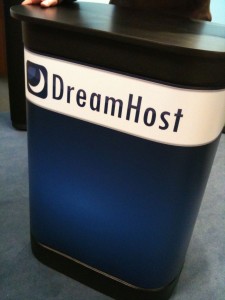 Introducing the DREAMHOST TRADE SHOW BOOTH. Note the ample room for strolling, stretching, high-fiving, and macramé.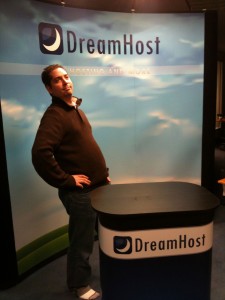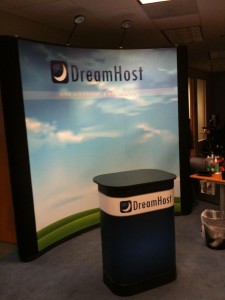 We're not actually going to a trade show. And hosting conferences still aren't for us. But we do need to hire people. Badly. Quickly.
We have a soft spot in our hearts for students of the Claremont Colleges of Southern California…particularly Harvey Mudd. So we'll be there next Friday the 19th at their career fair!
If you're a student at any of the Claremont Colleges, please stop by! You never know what you might find… DreamHost swag, new friends, maybe even a job!
If you're not a student, don't bother coming! You can apply online, right now, for any of our open positions.