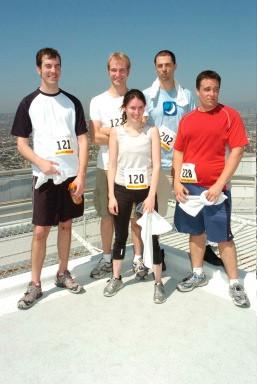 Or at least the highest.
A few Saturdays ago, five of us did some sort of Lung Cancer thingy where you climb (the stairs) to the top of our 62-story office building!
Yeah, yeah, yeah, another boring "insider view" post.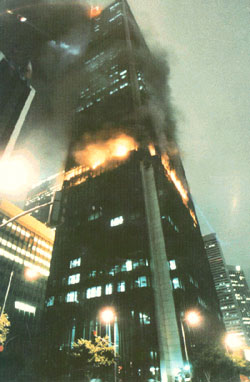 It was very convenient that it also counted towards all of our fire-fighter application.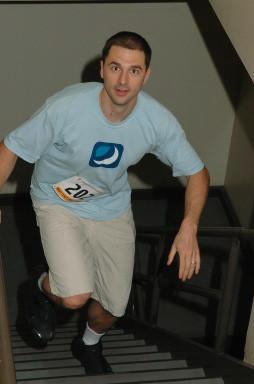 I wore my old DreamHost shirt so everybody would recognize me.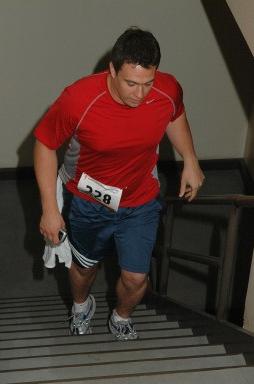 I took a while to post the pics because I just got the URL for the place that posts them online in low res and charging you one zillion EUROS to buy prints.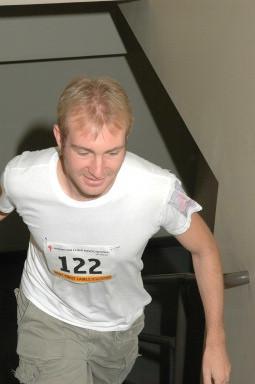 Fortunately my computer features modern HYPER SCREEN CAPTURE technology! Thank
Thanks to an error with the rfid chips, Dan's split time was recorded as his final time, and he won!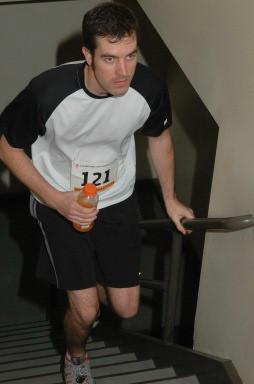 There was a $1MM prize.