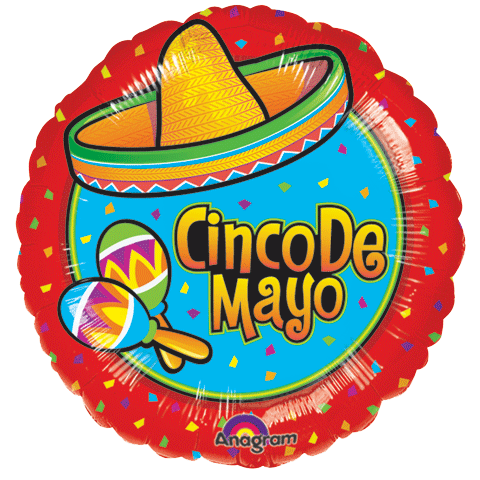 Hey, you know what'd be fun on a boring Monday in May? A little role play!
And I'm not talking about 12-sided dice and renaissance faires either, I'm just talking about some simple role reversal.
More specifically, I'm going to complain to you about a web host!
So, about three years ago I was trying out some competitors to, you know, test the waters in case I ever decided I wanted to switch hosts.
I used three places, and they all absolutely stank. I mean, they were horrible. I'm talking worse than us!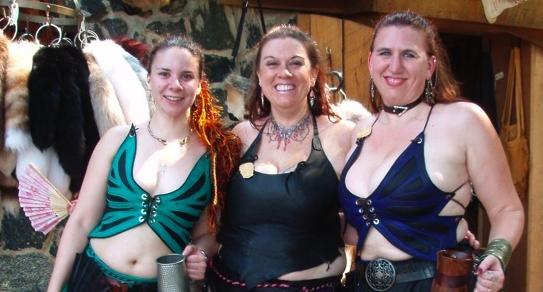 Every server I tried with these places was pretty much just not working. Besides that, their support was all universally useless, and their panels were a weird hodge-podge of different systems they'd cobbled together I guess. You also either couldn't get shell access or had to fax them your driver's license to enable it?!
The worst thing was, they were all difficult to cancel, and a few even tried to get out of giving me my money back (I was in their "unconditional" guarantee!)
Finally, I decided to splurge (I'd been spending like $7.95/month) and tried a VPS place for a whopping $49 a month!
Well, they were great! I mean, they still had a weird hodge-podge of different panels, and they sure laid stuff out differently than I was used to, but my VPS at least stayed up and I could do anything I wanted.
I never needed to contact support, which was fine with me, and luckily for them, I never really did too much with the account but kept paying them anyway for the last three years (I'm willing to bet a few of you are in this boat as well… thanks!)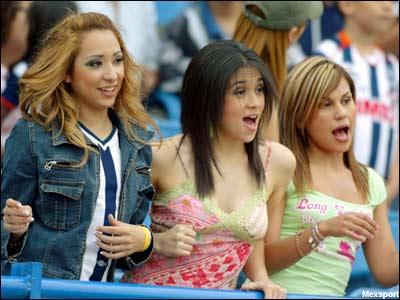 Finally
Last month, I finally decided to transfer my little bit of crap I had with them over to a DreamHost PS! When I went to cancel, I decided to check my credit card statement and noticed that for February and March I'd been charged $89 instead of $49?!!
Eh? I searched through all the emails I received from them and the only thing I could find that seemed possibly related was one that mentioned they were upgrading all the features on their VPS, but don't worry existing users would get them all at the same price!
So, I wrote them a nice email:
Helllooooo….

I just noticed this and that somehow you guys upgraded me without my permission from $49/month to $89/month!

Uh, what happened? It wasn't my choice.. I did get one email saying resources were going up .. for FREE.

Please refund the extra $80 you've charged to my credit card asap.

Also, I'd like to cancel my service as of April 30th, I believe what I've already been charged for.

Thanks,
josh!
To which they replied:
Sir,

On 02/17/08 our support team notified you to tell you that your server had run out of resources, and that the only way they could keep your server from staying offline was to upgrade you. They did so for free for one week, and asked you to get back to them to work with them to resolve the issue. They stated that if they didn't hear from you they would leave you on the higher package level instead of leaving you down completely.

After a week, and a followup reminder sent to this address that the account was being left at Signature level so that you could remain operational, your package was upgraded.

Admittedly this was an atypical situation, but most would probably agree that after not hearing from you the decision to leave you up and operational was preferrable to the decision to simply let your server fail.

As per the contract you agreed to at signup, we do require a 30 day written cancellation notice to close down your account. I can accept this as that notification and close your account 30 days from today, on May 18th. I hope that this helps.

All the best,
Christian
Ha, ha, ha… what?
So, because I was (somehow) crashing my own (private) server, they, without permission from me, started charging me an extra $40 a month, so it wouldn't crash!
Gee, thanks guys!
I also appreciate it when my cable company notices that I haven't been enjoying HBO and Showtime and most would probably agree that after not hearing from you the decision to give you all these great movies and original tv series was preferrable to the decision to simply let you suffer with Oxygen and TBS!
But actually, that never happened becuase that would be CRAZY!
I went back to look for this alleged email, and I found it:
Subject: 7 Day Trial upgrade to the Signature package for yourserver.com.

Hi,

This server has reached it's limit on i-nodes which is number of files on the system.

Below is an output of where most of these I-nodes are being used:

357219 -> /vz/private/1753/root/var/qmail/mailnames/yourserver.com/user/Maildir/cur
457677 -> /vz/private/1753/root/var/qmail/mailnames/yourserver.com/user/Maildir/new

That is roughly 700,000 i-nodes for this mail account. Please clear this mail out and notify us within 7 days so that we can downgrade your account back to the Essential. Otherwise, you will be billed for the Signature package.

Thank you,
Tommy
First off, nice subject! No wonder I didn't read that email!
Ah, I see.. I had a catch-all at the domain hosted there and it was filled with three years of spam!
It's besides the point that there's no mention of inode limits anywhere on their site or tos (I'm not saying who they are because there's no such thing as bad publicity!), or that I guess their VPS solution has problems with some instances affecting others in certain inode-related areas.
The point is that it is crazy to assume that you may just UPGRADE your customer without hearing back from them, as opposed to say, just DISABLING their account.
I wrote back:
Hi Christian,

Um, actually no, I would have preffered to have the server fail.. I'm sorry I didn't see those emails, but I did not agree to the upgrade!

Please refund the $80 extra dollars and set my service to cancel on May 18th, after downgrading back to the $49 plan for the rest of the time.

Thanks,
josh!
To which Christian replied:
Josh,

I understand that some people may feel this way. That's why we gave you free time at Signature level before keeping you there, and the opportunity in successive messages to go ahead and downgrade. We made multiple contact attempts and then provided the service, which you used for two months.
I'll need to look into the possibility of refund. I'm not sure what the protocol is offhand, so I'll need to do some digging.

I'll downgrade your account immediately but if the same problem exists I expect your server to start failing again shortly. If it does, you'll need to upgrade an I won't be able to authorize a free upgrade – not with a dispute pending. So make sure that if the server fails and you're comfortable with that, that if you change your mind you will need to explicitly agree to the new $89 per month rate.

-Christian
HA! Man, at this point I was starting to get bemused and maybe even a little bit angry. Here I am, a guy who totally loved this host, had paid them about $1800 over three years while using virtually no resources, and they're going to make me fight over $80 at the end?!
Especially when they have no chance in actually keeping it. I happen to know as something of a dabbler in the web host arts myself that it is very very hard for an Internet merchant to win a chargeback dispute with a consumer! My next email brought this up:
Hi Christian,

Please refund the $80 or I'll have to take it up with my credit card company directly! Yuck!

Thanks,
josh!
Oooh, but he was not intimidated!
Josh,

I will need to take this up with our Controller. My personal opinion is that you were given clear and fair warning of the charges which were not put in place until after a lengthy period in which we provided that upgraded service for you free of charge. We made multiple efforts to contact you and it was your responsibility to keep your contact information updated with us, or in this case keep messages from your provider whitelisted so that we could communicate with you. As you were given plentiful and frequent notice of the upgrade and the consequences for not responding, as you utilized the resources and received benefit from them through multiple billing cycles, and as all of this can be documented, I am certain that we could be victorious contesting a chargeback request. However, as I stated previously this is not my call. What I will do is send this along to our Controller for review, and set your cancellation date to May 18th as promised. Though normally it is not allowed to downgrade and provide cancellation notice at the same time, given the odd circumstances I WILL allow that request to stand, which will save you some funds.

I hope this helps,
Christian
Oooohohhohoohoooo! Well! I hope it helps too! I am so grateful you are now allowing me to "downgrade" to the only plan I ever signed up for!
Anyway, long story short, they said it'd take two weeks to decide, so I contacted American Express and disputed the charges, and then a few days later they credited my $80.
And the moral is, billing issues are the biggest issues for consumers! Why burn up three years of good will at $49/month over $80? Before this, I honestly would have recommended them to people if I hadn't been their direct competitor! I swear!
People can forgive a lot of bad service/bad product/headaches/incompetence/gross negligence if you just give them back their money. It's kind of like saying, "the deal is off," no hard feelings?
It is 100% worth it. Now, when they talk to their friends, they'll be like "Well, I had a bunch of problems, but in the end they gave me my money back."
As opposed to me who'll be like, "They were fine until the end when they stole $80 and refused to return it! I PLEDGE ON MY UNBORN CHILDREN THAT DREAMHOST SHALL CRUSH THEM!"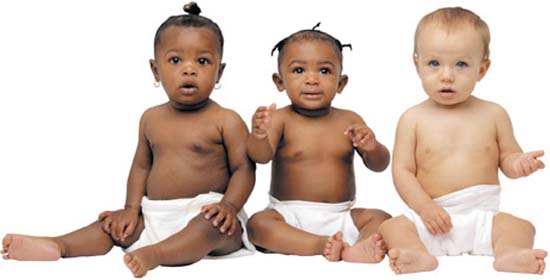 That's something that translates across all businesses too, because it's just a universal way of doing business. It doesn't matter what industry you're in, nor what product or service you have, there are good ways of doing business, and there are not so good ways.
And I feel like although we don't always succeed 100% at the specific details of trying to offer awesome web hosting for super cheap, we are generally successful at running a business that doesn't lie, cheat, or steal, and always tries its best.
Now, you guys be me and please go write a ton of blog posts I can use the rest of my life.
Thanks!