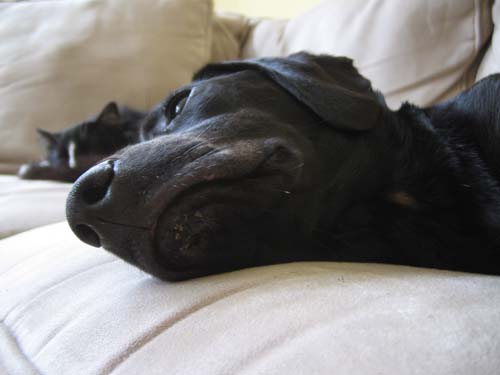 Starting today, every DreamHost PS and DreamHost dedicated server comes equipped with the Mongrel ruby application server. Mongrel is the preferred method of deploying Ruby on Rails applications and is typically more robust than FastCGI-based deployments. Now we're giving you both options to choose from so you can use the one that works best for your application!
We recently posted a rant about how Ruby on Rails is not easy enough for people to use, and this is one way we're working to fix that situation. Now anyone can use Mongrel with very little server know-how. It only takes a few minutes!
Mongrel sits behind an Apache running as a proxy server, and our web control panel now streamlines that process and handles all the details for you. You just upload your application anywhere under your web-enabled user and set up the Mongrel application server, and in a few minutes your site will be up and running. For more information, check out our Mongrel wiki article.
Note that this feature is only available for DreamHost PS or DreamHost dedicated due to its resource requirements. Due to extremely high demand our inventory of DreamHost PS servers is low but we expect to get more in soon. If you would like to get on the waiting list, you can do so on our DreamHost PS provisioning page.