The world of commercial property management is a strange and fascinating thing. At least it is to me, anyway.
Property managers are essentially Mega Landlords. Sure, they handle the occasional busted pipe or sticking door, just like a residential landlord. But they also have to deal with things like regular palm tree maintenance and crazy parking lot mishaps.
You know what else they have to do? They have to give away food to their tenants once a year. It's a nice way of saying "Here's a snack. Now keep those rent checks coming or you're out on your #$$."
Some places have Free Pretzel Day.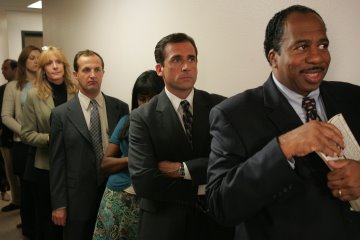 Once a year for the last two years our property management has had Free Popcorn Day.
This is a day I look forward to immensely.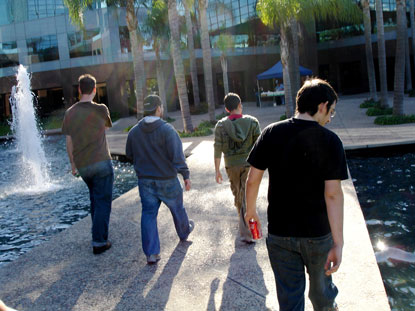 Sure, it's outside. And there's no chairs. Or drinks. Or napkins. And the property managers themselves are nowhere to be seen. But that's okay. They've paid for an hour and a half of non-stop unlimited freshly popped kettle corn and I intended to take full advantage.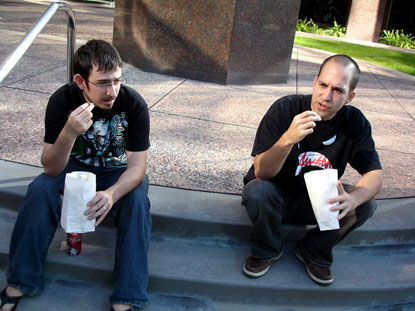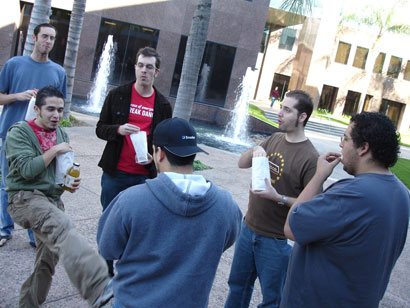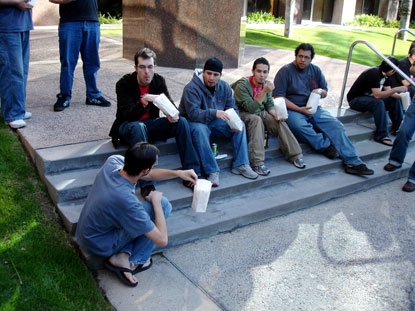 I hadn't planned on eating lunch that day. I saved myself for just this moment.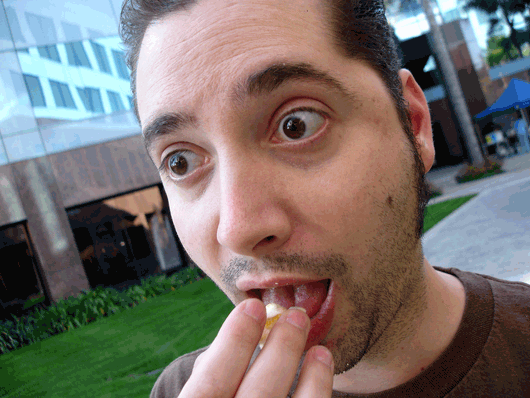 It was so good you don't even know.
They hired some professional carnies to make this stuff and it showed. That's the Class A office building difference! A Class B or C operation would have opted for a microwave.
I tried to eat three bags of popcorn but I wasn't able to beat last year's record of two.
We headed back to the office with full stomachs and an unholy fear of what lay before us.
Every year Jones Soda makes these crazy flavored holiday-themed sodas designed to delight and disgust even the most hardened soda fanatic.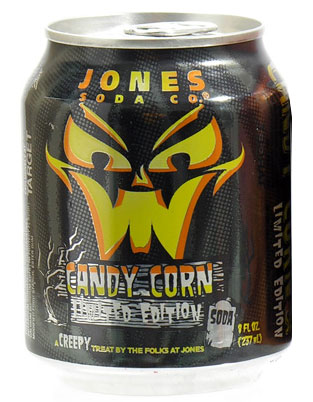 When I saw a four pack of limited edition CANDY CORN soda on clearance at Target, I knew what had to be done.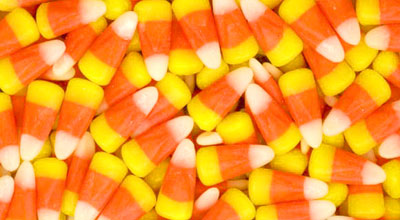 Trading one corn for another, we had a candy corn soda tasting.
Thanks to Jason for the pics and videos!